Clif Bar & Company is the company that creates the Clif Bar, as well as other bar treats, including the Zbar, Luna bar, Clif Kids and more. The company itself is a fantastic place to work, with many perks for employees, and they work hard to keep their products sustainable and organic. But are Clif Bars healthy? The numbers will tell the tale.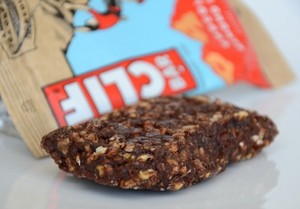 Are Clif Bars Healthy?
For the most part, Clif Bars are generally healthy. They are marketed as a bar for athletes, and claim to contain all the good ingredients needed to keep someone going through a hard workout. Of course, that can also help keep someone going during a rough day at work when they had to skip lunch!
Clif Bars have a lot of nutritious things. They are made with organic foods, including oats, fruit and nuts. The bars are between 200 and 300 calories each and contain a lot of protein, but they can also contain a lot of sugar. Here we list the detailed ingredients of Clif bars for you to judge it:
Brown rice syrup as sweetner, which has a lower glycemic index compared with simple sugars
Protein blend which makes by barley malt, soybeans, soy flour, soy protein, and rice flour
Flaxseed, inulin, oat bran and psyllium as grain ingredients
Added favors and fruits for various tastes
One of the lowe sugar Clif bars is Cool Mint Chocolate, which include 10 gram of protein, 5 gram of fiber and fat respectively, and 250 calories.
The bars might not produce a huge energy boost, but the carbohydrates in them can give enough of a boost to get through the afternoon slump. They aren't energy bars in the strictest sense of the word, but they are great alternatives to the typical office fare, such as donuts.
5 More Great Bars You Can Choose From
So are Clif Bars healthy? Yes, but they aren't enough to create a full meal, and maybe not something you want to eat every day. However, other bars might not offer more benefits. Some bars are filed with low-quality ingredients, additives and sugar, and are heavily processed. So how to choose energy bars wisely? In addition to Clif Bars, the following bars can offer some great benefits.
| | | | | |
| --- | --- | --- | --- | --- |
| Bars | Protein | Fiber | Saturated Fat | Percentage of Calories from Sugar |
| Nature Valley Crunchy Granola Bars | 4-5 grams | 2 grams | 1 gram | 24% |
| Quaker Chewy Trail Mix Granola Bars | 3 grams | 2 grams | 1 gram | 25 to 35% |
| Odwalla Bars | 5-8 grams | 3 grams | 1.5 grams | 26 to 47% |
| Kashi Go Lean | 13 grams | 6 grams | 3 grams | 47% |
| Luna Bars | 10 grams | 2 grams | 2.5 grams | 27% |
Important Note:
However, you must know that in fact, any kind of energy bars are similar to candy bars to some extent, while with less sugar and fat. Thus, some healthy experts advise to be careful when eating any kind of energy bars, including Clif Bars: One per day may be enough. And for people who should avoid sugar and fat intake, energy bars are not good choices anyway. Turn to natural sources of energy is always the best choice.