If you wander into your kitchen rather groggily after you wake up in the morning, you are not alone. Most people need a cup of tea or coffee for a caffeine kick. What they do not know is that too much of caffeine can have its toll on the body. The better alternative is to sip on something more rejuvenating and nourishing. Luckily, you can find some delicious energy boosting smoothies and juices to start your day in a healthy way. These smoothies can serve as your wake-up tonic or work extremely well as an afternoon refresher. You feel fresh and energetic because these smoothies contain live nutrients and enzymes.
Excellent Energy Boosting Smoothies to Try
You can go online and find a number of smoothie recipes, but not all of them are going to leave you fresh. Here are some of the best options that will make you feel fresh and keep you energetic throughout the day.
1. Peach-Vanilla Yogurt Smoothie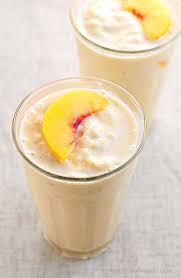 It is a perfect drink to have for breakfast because of the ingredients it uses. This is sure to give you enough energy to start your day on a positive note.
Ingredients
A cup of fortified soymilk
Half cup of vanilla frozen yogurt (nonfat)
A fresh peach
Instructions
Put all ingredients in a blender and mix well.
2. Berry Vanilla Banana Smoothie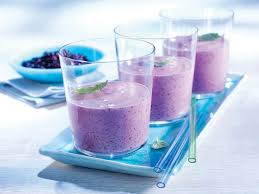 Packed with the power of berry vanilla and bananas, this smoothie is creamy, sweet, and full of energy. It is one fine way to make your morning magical.
Ingredients
1/3 cup of 1% fat cottage cheese
8oz of milk (nonfat)
¼ cup each of frozen red grapes, frozen blackberries and frozen blueberries (unsweetened)
Half banana (frozen, sliced)
¼ teaspoon of vanilla extract
Instructions
Take a blender and put all your ingredients in it. Mix well until smooth.
Add more milk until you get desired consistency.
Add sweetener if desired.
3. Mango Strawberry Sweetheart Smoothie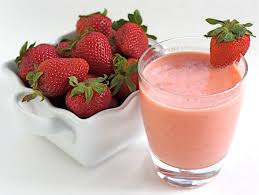 This smoothie entices you with grapes, mango, peaches, and strawberries, whereas the addition of yogurt, veggies and chia seeds makes it much healthier, making it one of the best energy boosting smoothies.
Ingredients
A cup of strawberries (fresh)
Half cup of mango chunks (frozen)
A tablespoon of plain Greek yogurt (nonfat)
A teaspoon of chia seeds
¼ cup each of chopped carrot, kale, frozen sliced peaches, red grapes, and red bell pepper
¼ cup of unsweetened green tea
Instructions
Put all the ingredients in a blender and blend well.
4. Green Grape Smoothie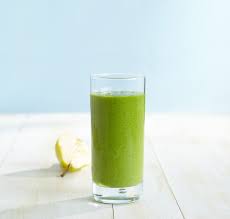 Featuring kale and spinach, this healthy recipe provides you with important ingredients and gives you energy to start your day in a healthy way.
Ingredients
An orange (pith removed)
A Bartlett pear (seeds removed)
A peeled banana
Half cup of water
A teaspoon of chia seeds
2 cups of ice
A cup each of cleaned kale, spinach leaves, and green seedless grapes
Instructions
Take a blender and put all ingredients in it.
Blend at a low speed for at least 15 seconds.
Change the speed to medium and then high.
Enjoy once well blended!
5. Peach-Orange Smoothie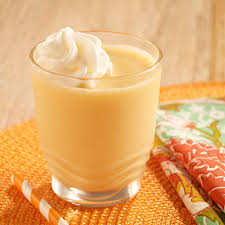 You are sure to fall in love with this easy-to-make smoothie that provides you with the amazing benefits of vitamin C. Enjoy it in the morning and reduce your risk of cancer, stroke, and cardiovascular disease!
Ingredients
2 cups of ice cream (no sugar added)
2 peaches (large, sliced)
Half cup of orange juice (freshly squeezed)
A cup of fat-free milk
2 tbsp. of ground flaxseed
Instructions
Blend all ingredients until smooth.
6. Sweet Banana Smoothie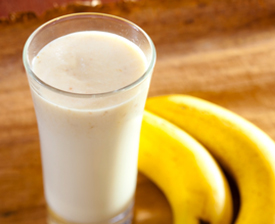 The combination of low-fat dairy products makes this smoothie a real treat to have in the morning. The ingredients make it a highly nutritious and hydrating treat, which is also packed with protein and calcium.
Ingredients
Half cup of vanilla yogurt (fat-free)
A banana
2 tsp. of vanilla extract
2 ice cubes
Instructions
Take a blender and put all your ingredients in it.
Blend well until smooth.
7. Peanut Butter Smoothie for Energy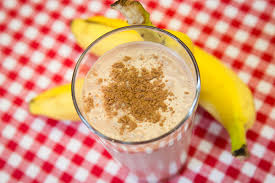 As one of the best energy boosting smoothies, the combination of Greek yogurt and peanut butter lends this smoothie the power to keep you active throughout the day. It is easy-to-make and delicious too.
Ingredients
Half cup of ice
A banana
8oz of Greek yogurt
A pinch of cinnamon
2tbsp each of peanut butter and cocoa powder
Instructions
Put cocoa powder, peanut butter, ice cubes, and Greek yogurt in your blender and mix at high speed.
Add banana and blend again until smooth.
Take it out in a cup and sprinkle dash of cinnamon.
Enjoy!
8. Strawberry-Orange Smoothie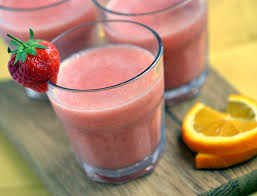 If you want a smoothie that is packed with vitamin C, look no further than this recipe. It tastes great and provides you with loads of vitamin C and other healthy nutrients.
Ingredients
A tomato
A cup of strawberries
Half cup of cantaloupe
2 oranges
Instructions
Take oranges and juice them. Add it with all other ingredients and put in the blender.
Blend over ice for a great taste!
9. Morning Sunshine Smoothie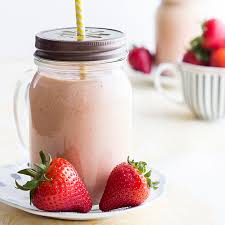 Its sweet and tangy taste comes from its vitamin C content. Have it in the morning to boost your energy!
Ingredients
1 grapefruit (ruby red, juiced)
2 freshly juiced tangerines
A handful of strawberries (frozen)
Instructions
Juice the tangerines and mix with grapefruit.
Puree the blended juice with all the strawberries.
Tips to Enjoy Better Results
So many energy boosting smoothies can be made at home, but you should always pay attention to a certain things to enjoy better results. For instance, you should consume your smoothies right away for the best effects. Be sure to use airtight containers if you really want to store some leftovers. Still, your smoothies will be usable 48 hours only.
Similarly, it is a good idea to change up the liquid base for your smoothies. Water works great but you can sometime use coconut water because it is low in fat but high in vitamins, potassium, electrolytes and other nutrients. You can also use nut milks to add a creamy texture to your smoothies.