Are you thinking of throwing a party with healthy food to serve? Gluten free food is one that does not contain gluten, a type of protein found in certain grains like barley, rye, and wheat. People who are sensitive to this protein and those who have celiac disease are advised to eat a gluten free diet to control symptoms like abdominal upset and diarrhea. Following such a diet may be frustrating at first, but if you are patient and creative, you will find you can always substitute for those foods that you like but contain gluten.
7 Gluten Free Party Food Recipes
Vegan Nacho Dip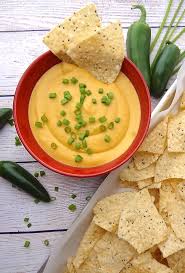 Try this vegan cheese dip that melts wonderfully when you heat it up, even after being refrigerated. Unlike other vegan cheeses that become gummy after a while, this healthy party food will please your guests all night.
Ingredients:
2-3 potatoes, peeled, boiled and mashed to make 2 cups mashed potatoes
2 carrots, peeled, chopped and boiled to make ¾ cup carrots
1/2 c. yeast flakes
1/3 c. extra virgin olive oil
1 tbsp. lemon juice
1/3 c. water
1 1/2 tsp. salt
Gluten-free nacho chips, crackers, or toast
Black beans
Olives, tomatoes, green onion
Directions:
1. Place the mashed potatoes and boiled carrots in a blender.
2. Add all other ingredients for the dip.
3. Blend on high setting for 30 seconds until the mixture is smooth.
4. Assemble some chips, crackers and toast on a plate and spoon some black beans over them.
5. Drizzle some dip all over the chips and beans.
6. Add your favorite toppings if desired, such as chopped olives, tomatoes, and green onions.
Parmesan Crisps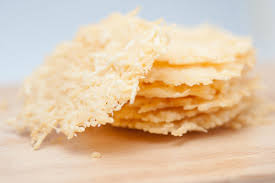 Make these cheese crisps to float on top of your creamy soup for extra flavor and kick. Your guests will love it!
Ingredients:
2 oz (about 1/2 cup) fresh grated Parmesan cheese
1/4 tsp. fresh ground black pepper
Directions:
1. Preheat oven at 400°F (205°C).
2. Using parchment paper to line a baking sheet.
3. Spoon parmesan cheese and place them 2 inches apart on the lined baking sheet.
4. Spread the mounds of cheese to create 2-inch circles.
5. Sprinkle with pepper.
6. Bake for about 6-8 minutes until golden and crisp. Let cool completely.
7. Remove from the baking sheet with a spatula.
Deviled Eggs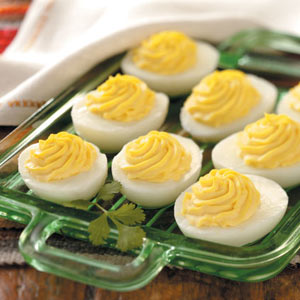 This gluten free party foodis best served ona plate or tray so they don't turn over.
Ingredients:
6 eggs
3 tbsp. canola mayonnaise
2 tsp. Dijon mustard
1/2 tsp. lemon juice
1/4 tsp. fresh ground black pepper
2 tsp. fresh chives, coarsely chopped
1/8 tsp. hot paprika
Directions:
1. In a large saucepan, cover eggs with water up to an inch above the eggs and bring to a boil.
2. Remove saucepan from heat, but cover and let stand for 15 minutes. Drain water and rinse eggs with cold running water.
3. Peel off eggshells. Cut eggs lengthwise in halves and remove the yolks.
4. Place the yolks in a bowl and mash them with a fork.
5. Add and combine mayonnaise, Dijon mustard, lemon juice and black pepper.
6. Spoon the yolk mixture into the halved egg whites.
7. Sprinkle with chives and hot paprika.
Kale Chips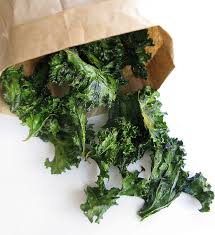 This gluten free party food makes a low-calorie but nutritious snack.
Ingredients:
1 bunch of kale leaves, washed and dried thoroughly in a salad spinner
1 tbsp. olive oil
1 tsp. seasoned salt
Directions:
1. Preheat oven to 350°F (177°C).
2. Line a cookie sheet with some parchment paper.
3. Place kale leaves on the cookie sheet so that they are apart from each other.
4. Drizzle with olive oil. Sprinkle with salt.
5. Bake for 10 -15 minutes or until edges are brown (not burnt).
Chocolate-Almond Pretzels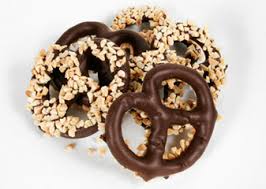 Ingredients:
Gluten-free pretzel twists
2/3 c. semisweet chocolate chips
3 tbsp. sliced almonds, toasted, finely chopped
Directions:
1. Line a baking sheet with foil.
2. Arrange pretzels on the baking sheet, making just a single layer.
2. In a microwave-safe bowl, microwave chocolate chips for at least 1 minute or until melted. Stir every 30 seconds.
3. Spoon the melted chocolate into a zip-top plastic bag. Cut a tiny hole in one corner of the bag and use to drizzle the chocolate over the pretzels.
4. Sprinkle with almonds.
5. Cool at room temperature until the chocolate is firm.
Lemon Drizzle Cake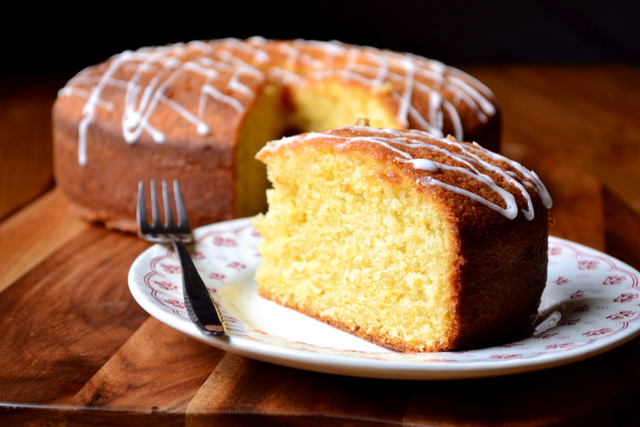 Surprise your guests with this gluten free party foodthatis beautifully moist.
Ingredients:
200 g softened butter
200 g caster sugar
4 eggs
175 g ground almond
250 g mashed potato
Zest of 3 lemons
2 tsp. baking powder (gluten-free)
4 tbsp. sugar
Juice of 1 lemon
Directions:
1. Preheat oven to 320°F (160°C).
2. Apply some butter and line a 20 cm round tin pan.
3. Beat sugar and soft butter until fluffy.
4. Gradually add eggs and beat.
5. Next, fold in mashed potato, almonds, baking powder, and lemon zest.
6. Pour into the cake tin and bake for around 40-45 minutes until golden.
7. Cool for 10 minutes and turn down on a wire rack.
8. Mix sugar and lemon juice, then spoon on the top of the cake. Allow to drip down to the sides of the cake.
9. Allow to cool down before serving.
Stuffed Mushrooms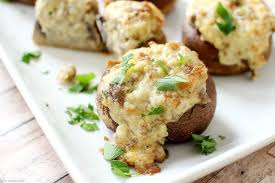 Ingredients:
16 white mushrooms (extra-large)
5 tbsp. olive oil
2 1/2 tbsp. medium sherry or Marsala wine
3/4 lb sweet Italian sausage, casings removed
6 scallions, minced
2 cloves garlic, minced
2/3 c. panko crumbs
5 oz mascarpone cheese
1/3 c. grated Parmesan
2 1/2 tbsp. parsley leaves, minced
Salt
Fresh ground black pepper
Directions:
1. Preheat oven to 325°F (163°C).
2. Remove stems from mushrooms and chop finely.
3. Place mushroom caps in a bowl and tope with 3 tbsp. olive oil and wine.
4. Over medium heat, heat 2 tbsp. olive oil in a skillet. Add sausage, and crumble with the back of a spatula. Stir frequently. Cook for 8-10 minutes until completely browned.
5. Add chopped mushroom stems. Cook 3 more minutes.
6. Add scallions and garlic. Cook for another 2-3 minutes while stirring occasionally. 7. Add panko crumbs and stir to combine evenly with other ingredients.
8. Add in the cheese and continue cooking until the sausage mixture becomes creamy.
9. Put off heat. Stir in Parmesan, parsley, salt and pepper.
10. When slightly cool, fill mushroom caps with sausage mixture.
11. Arrange mushrooms in a large baking dish. Bake for 50 minutes or until stuffing is brown and crusty.