It is true that bananas always help you make delicious and healthy smoothies. You may also love eating bananas on a fruit plate. Have you ever thought of eating banana peel? It may be a surprise to many but the peel of a banana is considered edible. Not only can you eat it, you can also enjoy several health benefits. Let's find out more about those benefits and some ways to include banana peel in your diet.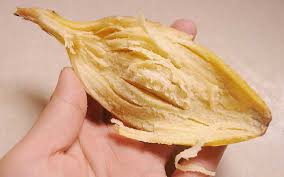 Health Benefits of Banana Peel
You may already know that you can eat banana peel, but you may not be aware of several reasons why banana peel has a place in your diet. Here are some reasons.
1. It Improves Your Mood
In today's world, it is hard to deal with stress, which can eventually lead to depression. Depression can hit you for an hour or two or it may stay longer and be more serious. If you are looking for ways to deal with those minor dips in mood, you may want to eat banana peels. It helps because banana peel contains serotonin that boosts mood. It actually works like mood enhancing drugs that also work by increasing levels of serotonin in your body. Studies show that eating two banana peels a day for three days may help boost your serotonin level by 15%. So, try eating some banana peels when you feel a bit depressed.
2. It Protects Your Heart
Since banana peel is a great source of soluble and insoluble fiber, including it in your diet would help lower cholesterol. By keeping your cholesterol levels low, you will be able to keep heart problems at bay. It also contains other nutrients that help prevent stroke and heart attacks.
3. It Helps Relieve Constipation
Thanks to the presence of fiber, eating banana peels would also help treat constipation and other digestive issues. You can include banana peels in your diet and may even notice a reduction in body weight. This actually works by improving digestion, and even increasing the number of good bacteria in your gut.
4. It Improves Potassium Levels
Banana peel contains a number of nutrients, including potassium. By increasing your intake of potassium, you can help build muscle and improve your cardiovascular health as well. Potassium helps improve the electrical activity of your heart and at the same time breaks down carbs to facilitate energy production.
5. It Reduces Inflammation in the Body
One of many benefits of banana peel is that it helps you increase your intake of antioxidants. It provides you with carotenoids and polyphenols, which have antioxidant properties. By eating antioxidants, you can reduce inflammation in the body and protect your body from oxidative damage. It is important to note that unripe banana peels are likely to have more antioxidants as compared to ripe ones.
6. It Improves Eyesight
Banana peels are rich in lutein, a compound that improves your night vision and protects your eyesight. Regular intake may also help prevent cataracts and macular degeneration. Lutein also works as an antioxidant and reduces oxidative stress in various organs, including the skin. You need to get 6mg to 10mg of lutein a day, and you can certainly include banana peels in your diet to reach that goal.
6 Ways to Use Banana Peels for Skin

You can certainly enjoy many health benefits of banana peel, but there are certain ways to use it for better skin. Here are some suggestions:
1. Use Banana Peel Directly
Start by washing your skin with cool water. Use a milk cleanser as well and pat dry your skin. Take banana peel and cut it into small pieces. Use those pieces to massage your skin for 10 minutes. Do not use any piece that turns brown. You can wash your skin after 20 minutes. Repeat the same twice a day.
2. Banana Peel with Oatmeal
Banana peel is good for your skin and oatmeal can offer exfoliating benefits. Simply add half cup of oatmeal, a banana peel, and 3 tablespoons of sugar in a blender. Make a smooth paste and apply it to the affected area of your skin. Rinse it with water after 10 minutes. Finish with oil-free moisturizer.
3. Banana Peel Turmeric Scrub

You can include turmeric in the mix and make use of its powerful anti-inflammatory and antibacterial properties. First, take a banana peel. Mash it to make a thick paste. Now, add equal parts of turmeric powder to the mix and stir well. Massage this fine paste onto your skin and leave it there for 15 minutes. Use lukewarm water to rinse it off and finish by applying some oil-free moisturizer. It works great to help clear acne.
4. Lemon Banana Mix
To deal with your acne, you can combine some lemon juice with banana peel. Lemon adds acidity to the mix and clear bacterial infections. Take a banana peel and mash it to make a paste. Mix equal parts lemon juice and banana peel paste. Then, take a cotton ball to apply the paste directly on your affected skin. Massage gently and leave it there. Rinse it with warm water after 15 minutes. Repeat daily for good results.
5. Banana Peel and Baking Powder
You can get rid of toxins by including baking powder in the recipe to enjoy the benefits of banana peel. Make a paste by mashing a banana peel and add half tablespoon of baking powder to a tablespoon of banana peel. Add some water to make a finer paste and then apply it to your skin with the help of a cotton ball. Apply it in circular motions only. Rinse it after a couple of minutes. Do not forget to apply some oil-free moisturizer in the end.
6. Honey and Banana Peel
The combination of banana peel and honey can help moisturize your skin and keep it healthy. Mash a banana peel to get a tablespoon of paste. Mix half tablespoon of honey to the paste and apply it on your affected skin with the help of a cotton ball. Apply in circular motions and leave for 15 minute. Wash your skin with lukewarm water and apply some good quality oil-free moisturizer.