One of the top bestselling romance books of all times is Fifty Shades of Grey, a provocative story about a passionate affair between a young college student and a dashing, entrepreneur who knows what he wants. The twist – he wants her, but only on his terms. A person is easily intrigued by the love dance the two go through, each of them discovering erotic desires they never knew they had for themselves and one another.
Many a reader has touted that their own desires have been awakened by the book, which is part of a trilogy and has been made into a big screen motion picture. If you are interested in more books like Fifty Shades of Grey, you may want to consider one of these.
1. All He Wants by C. C. Gibbs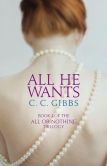 A young, rising forensics specialist is chased by an older, more experienced billionaire through the streets of Amsterdam. Their adventures travel further into the sexual underworld of Hong Kong, where they awaken desires they never had before. It rings true to the theme of Fifty Shades of Grey, as it entraps you into the story by its erotic passion. You might even learn a thing or two about your own desires.
2. Dirty by Megan Hart
An intriguing story about deceit, passion and forbidden lust. The kind that is forbidden because it is with your boss. While messing around and feeling guilty, a young professional meets a man that peaks her interest in all the right places. How do you know it is true love or just a crush? Similar to Fifty Shades of Grey, she had to learn when to put herself first and be engulfed by the flames of her passion.
3. The Exception by Sandi Lynn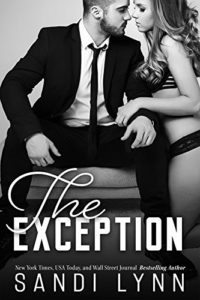 Another one of the books like Fifty Shades of Grey is The Exception. A self-made businessman is afraid to commit, unless it is on his terms. This all changes when he meets a woman who also fears getting tied down. Their passion gets the best of them, keeping them undoubtedly satisfied and you insatiably wanting more.
4. Release Me by J. Kenner
An extremely confident and handsome man, who is used to getting his way no matter what, meets his match when the woman he desires sets her own terms. The romance is so hot and emotionally engaging, it is hard to put down the book. It has become a Fifty Shades of Grey fan favorite, with the same genre for erotic passion and sexual awakenings.
5. Bared to You by Sylvia Day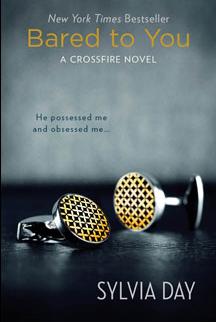 A young passionate woman, who opens her heart to no one, finds herself falling for a jagged, handsome millionaire that shares a similar past. Both determined to never let anyone get close, can they fight fate as their desires for one another can no longer go unsatisfied? Will their passion survive the horrors they've endured? Will they be able to keep from hurting each other?
6. Crash into You by Roni Loren
Considered one of books like Fifty Shades of Grey, not because of the story line as much as the passion. Murder, mystery and submission are the theme of this story, where a young heroine has to learn the difference between make believe and reality. The tantalizing and constant tease of the story keeps you reading into the wee hours of the night and tossing in your dreams of desire.
7. This Man by Jodi Ellen Malpas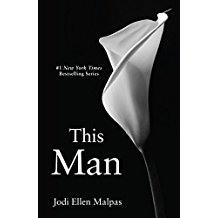 The first book of an erotic and intriguing trilogy, This Man lures you into the story of a young professional woman torn between doubt and lust. A playboy, with a reputation as a bad boy who is only after a good time, undeniably wants her. She can't control her overwhelming passion to let him use her for all his sexual desires. Can she fight her feelings or will he get what he wants?
8. Kushiel's Dart by Jacqueline Carey
If you like kinky, you won't be able to put down this book. Set in a steamy, lustful fantasy world, you can honestly say it is out of this world. A strong-willed woman is preordained to be a servant and live a life predetermined by those of power. However, a nobleman recognizes her unique gift to endure pain and pleasure as one and the same.
9. Fixed On You by Laurelin Paige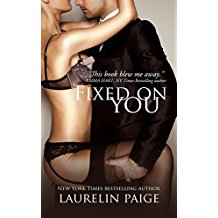 Working hard to make a future for herself, a young woman tries to leave her past behind as an obsessive lover. She has to fight her erotic fixations when she interviews for a job at a happening night club with the owner – a hunk who is both smart and rich.
10. Boss by Sierra Cartwright
The Boss is one of the books like Fifty Shades of Grey because it reminds readers of the naivety of a young woman and the dominance of an older and much more experienced boss. How the passion burns as she learns what lust really is and he indulges in the innocence of an inexperience lover. What the men in both of these tales have to learn is the ladies will eventually want control.