Brazil nuts derive their name from their host tree, the Brazil tree. These nuts are hard shelled and grow inside a fruit which appears similar to a coconut. The Brazil nut is a rich source of non-animal based protein and can be eaten raw or roasted. However, do not eat too many of them at a time since they also contain a high amount of selenium.
Brazil Nuts and Selenium Poisoning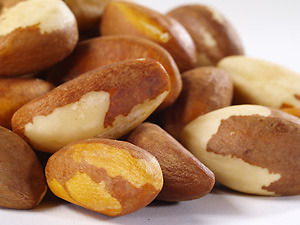 If you eat too many Brazil nuts, you may end up suffering from selenium poisoning. Brazil nuts are rich in selenium, and there is about 544 mg of selenium in 1 ounce of serving. Selenium is a micronutrient that is required by the body only in trace amounts. It is essential to the body for the production of selenoproteins which are enzymes that play a major role in the regulation of the immune system and the thyroid gland.
Our recommended daily allowance of selenium is 55 mg and the upper tolerable level is 400 mg for an adult. As Brazil nuts are high of selenium, you should be careful with Brazil nuts and selenium poisoning which can cause the following symptoms:
1. Respiratory Symptoms
Some of the respiratory symptoms of selenium poisoning include coughing, garlicky odor from the mouth, bronchitis, bronchial pneumonia, and pulmonary edema.
2. Gastrointestinal Symptoms
The GI symptoms include nausea, vomiting, upset stomach, metallic taste in the mouth and intestinal cramps.
3. Hair, Nail, Teeth and Skin Changes
Some of the earliest signs and symptoms of selenium poisoning can be seen in the hair, nails, and teeth. Hair loss, brittle nails, discolored teeth, deformed nails, and mottled and discolored skin can all point towards selenium poisoning.
4. Neurological Signs
Brazil nuts and selenium poisoning are related as excessive selenium can damage the nerves and brain tissue. The resultant symptoms include irritability, tremors, reduced alertness, low blood pressure, and unconsciousness.
Treatment of Selenium Poisoning
There is no known antidote for selenium poisoning and thus it becomes imperative to recognize the symptoms and seek medical attention immediately. Any food or supplement that contains selenium should be avoided. The symptoms will start to subside as the body naturally starts to get rid of the excessive selenium in the body.
How Many Brazil Nuts Can You Take Without Side Effects?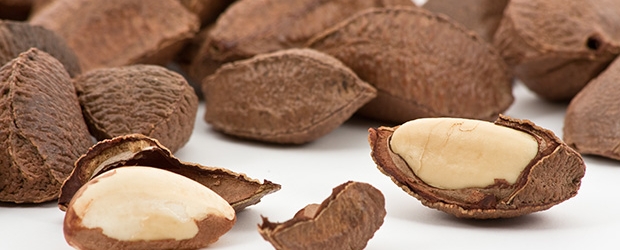 A single Brazil nut is enough to exceed the recommended daily allowance of selenium by almost 200%. This is why you should eat no more than two Brazil nuts per day. Brazil nuts selenium poisoning is a very serious condition that can even be life threatening. Here is a chart to help you find out the amount of selenium you and your children can have on a daily basis. This chart shows the upper limit of selenium intake according to age.
| | | |
| --- | --- | --- |
| Age | Male | Female |
| 0 to 1 year | 45-60 mcg | 45-60 mcg |
| 1 to 3 years | 90 mcg | 90 mcg |
| 4 to 8 years | 150 mcg | 150 mcg |
| 9 to 13 years | 280 mcg | 280 mcg |
| 14 to 18 years | 400 mcg | 400 mcg |
| 18 years and over | 400 mcg | 400 mcg |
| Pregnancy and lactation | 400 mcg | 400 mcg |
Other Foods That Are Rich in Selenium
Now that you know Brazil nuts and selenium poisoning are related because Brazil nuts contain lots of selenium. What are other foods that are also rich in selenium?
1. Cooked Oysters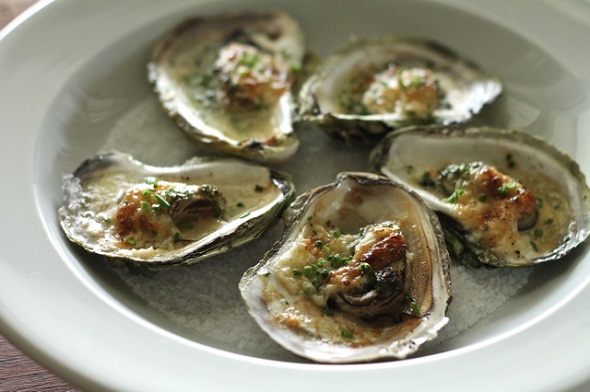 | | | |
| --- | --- | --- |
| Selenium Content in 100 Grams | Selenium Content per Oyster | Selenium Content Every 3 oz. |
| 154 μg | 38.5 μg | 130.9 μg |
2. Cooked Tuna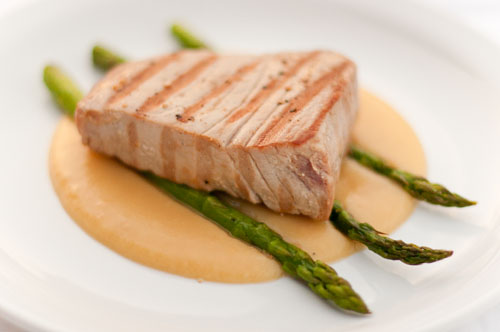 | | | |
| --- | --- | --- |
| Selenium Content in 100 Grams | Selenium Content per Ounce of Tuna | Selenium Content Every 3 oz. |
| 108.2 μg | 30.7 μg | 92.0 μg |
3. Whole-Wheat Bread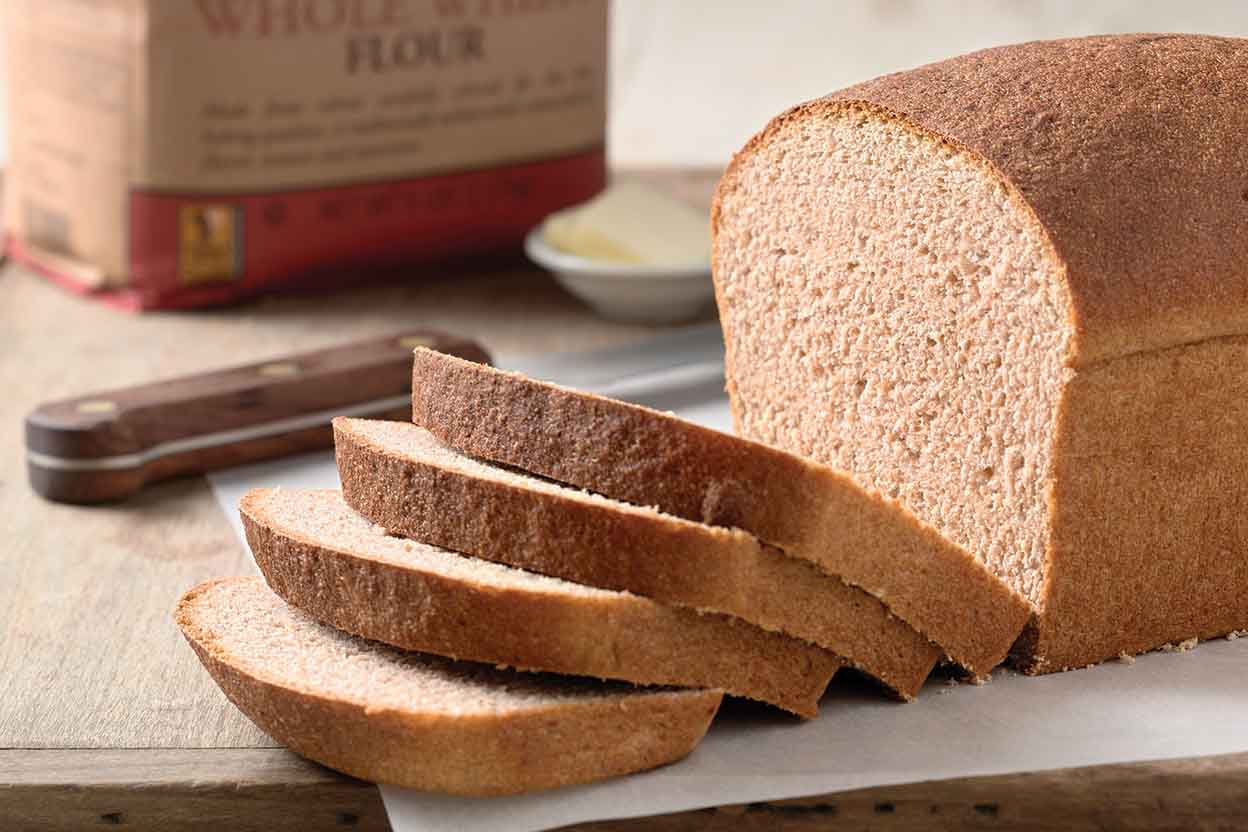 | | | |
| --- | --- | --- |
| Selenium Content in 100 Grams | Selenium Content per Slice | Selenium Content per Slice Toasted |
| 40.3 μg | 11.3 μg | 13.2 μg |
4. Seeds (Sunflower)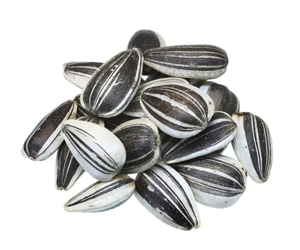 | | | |
| --- | --- | --- |
| Selenium Content in 100 Grams | Selenium Content per Cup | Selenium Content per Ounce |
| 79.3 μg | 101.5 μg | 22.2 μg |
5. Cooked Pork (Lean Tenderloin)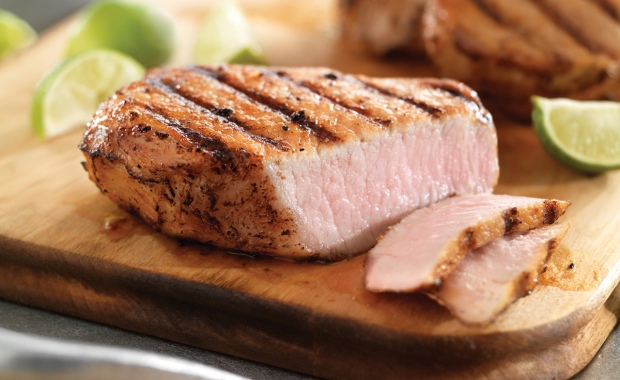 | | | |
| --- | --- | --- |
| Selenium Content in 100 Grams | Selenium Content per 3 Ounces | Selenium Content Every Chop |
| 51.6 μg | 43.9 μg | 37.7 μg |
6. Cooked Beef & Lamb (Lean Beef Steak)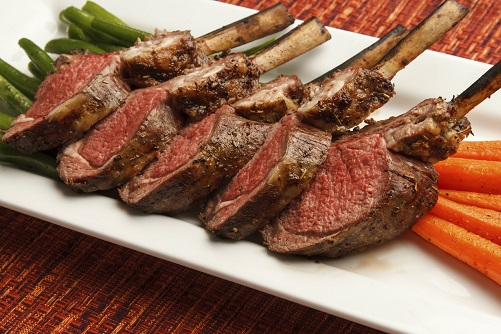 | | | |
| --- | --- | --- |
| Selenium Content in 100 Grams | Selenium Content Every 3 Ounces | Selenium Content per Steak |
| 44.8 μg | 38.1 μg | 100.1 μg |
7. Cooked Chicken and Turkey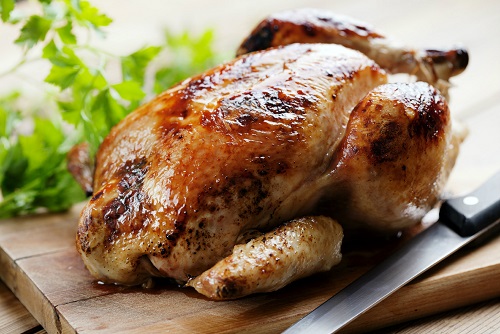 | | | |
| --- | --- | --- |
| Selenium Content in 100 Grams | Selenium Content per Cup of Chopped Meat | Selenium Content Every 3 oz. |
| 37.8 μg | 52.9 μg | 32.1 μg |
8. Mushrooms (Crimini)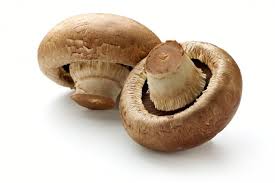 | | | |
| --- | --- | --- |
| Selenium Content in 100 Grams | Selenium Content per Cup of Sliced Mushrooms | Selenium Content per Mushroom |
| 26.0 μg | 18.7 μg | 5.2μg |
9. Whole Grains (Rye)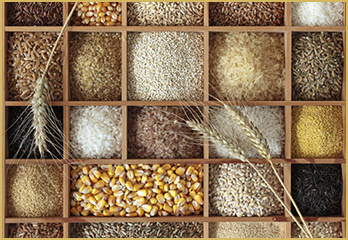 | | | |
| --- | --- | --- |
| Selenium Content in 100 Grams | Selenium Content per Cup | Selenium Content Every 3 oz. |
| 13.9 μg | 23.5 μg | 11.8 μg |