Most people do not know this – soy sauce contains gluten. It is a shocking fact because you would never think that such product may contain wheat. If you still have doubts, all you have to do is take a look at any soy sauce bottle ingredients. Due to the increasing awareness that people are having when it comes to consuming gluten products, many manufacturers are starting to produce soy sauce that is free of gluten.
Gluten-Free Soy Sauce Options
1. San-J Soy Sauce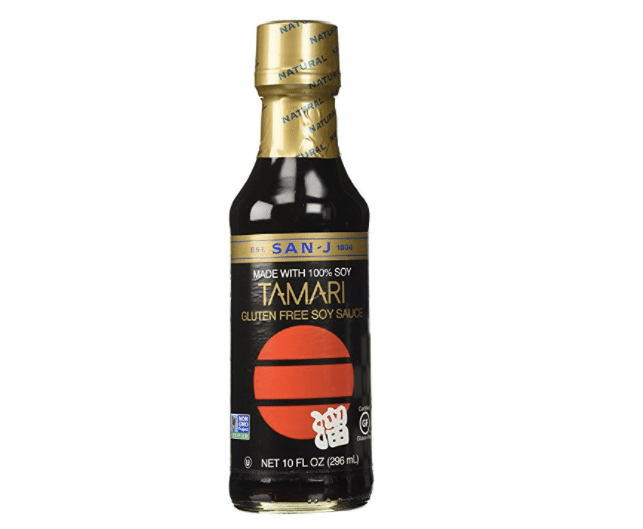 This company offers a variety of soy sauce, from organic and regular soy sauce to soy sauce with low sodium and gluten. San-J soy sauces have been approved by the GFCO (Gluten-free certification organization). To ensure a quality product, they even go the extra mile and use gluten-free alcohol like sugarcane and corn-derived alcohol to produce gluten-free soy sauce.
They are at the level of GF-5, meaning there are less than 5 parts in every million of gluten.
2. Soy Sauce Packets from Kari-Out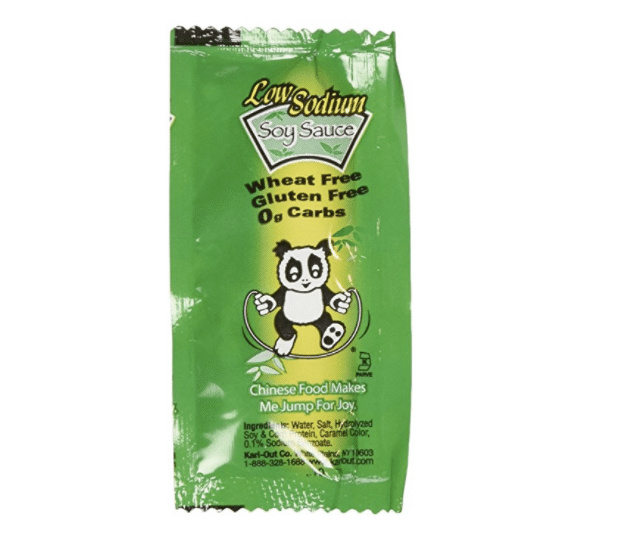 This gluten-free soy sauce comes from a company specialized in producing single-serving travel packs. Both the company's owner and his family suffer from celiac disease, which is why it was so important for them to create something gluten-free. You can buy Kari-Out soy sauce in bulks of 400 packets.
3. Eden Organic Soy Sauce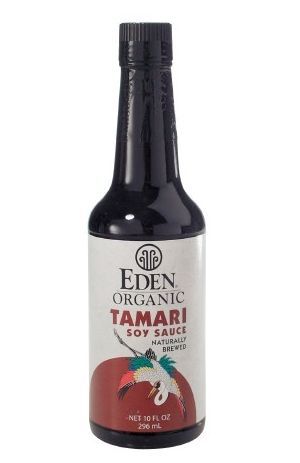 This manufacturer produces two kinds of tamari-style soy sauces; the first one comes from the United States and the second one comes from Japan. According to the company, both sauces are equally made with grain alcohol, water, sea salt, soybeans and koji. The only difference is that the alcohol coming from Japan is made from rice and the one made in the U.S. is from corn.
Eden tamari-style soy sauces are guaranteed to have less than 20 parts per million of gluten, meaning that they are at a GF-20 level.
4. Kikkoman Soy Sauce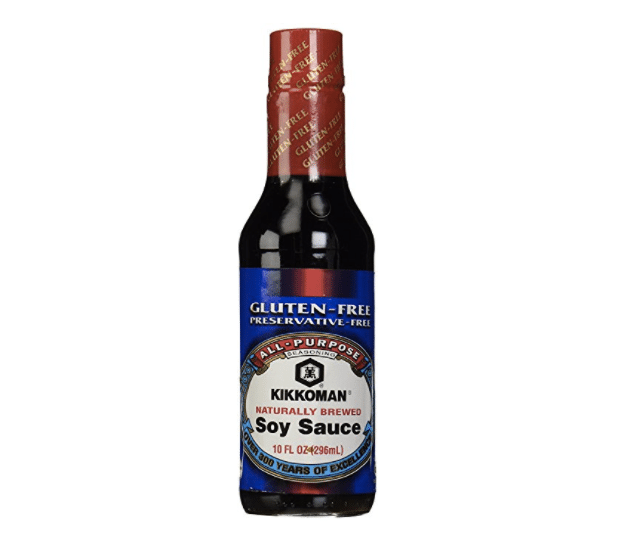 Kikkoman produces a wide selection of soy sauce, including gluten-free soy sauce made with water, salt, soybeans, and rice. This particular gluten-free type of sauce is labeled in a bright blue color, this way you can spot it quickly while at the store or when searching for it online; this is an easy way to avoid any mistakes when buying your preferred sauce.
Kikkoman soy sauces are certified to have less than 20 parts per million of gluten, meaning that they are at a GF-20 level. You can either buy the whole case or just a single bottle.
5. Soy Sauce Packets from Little Soya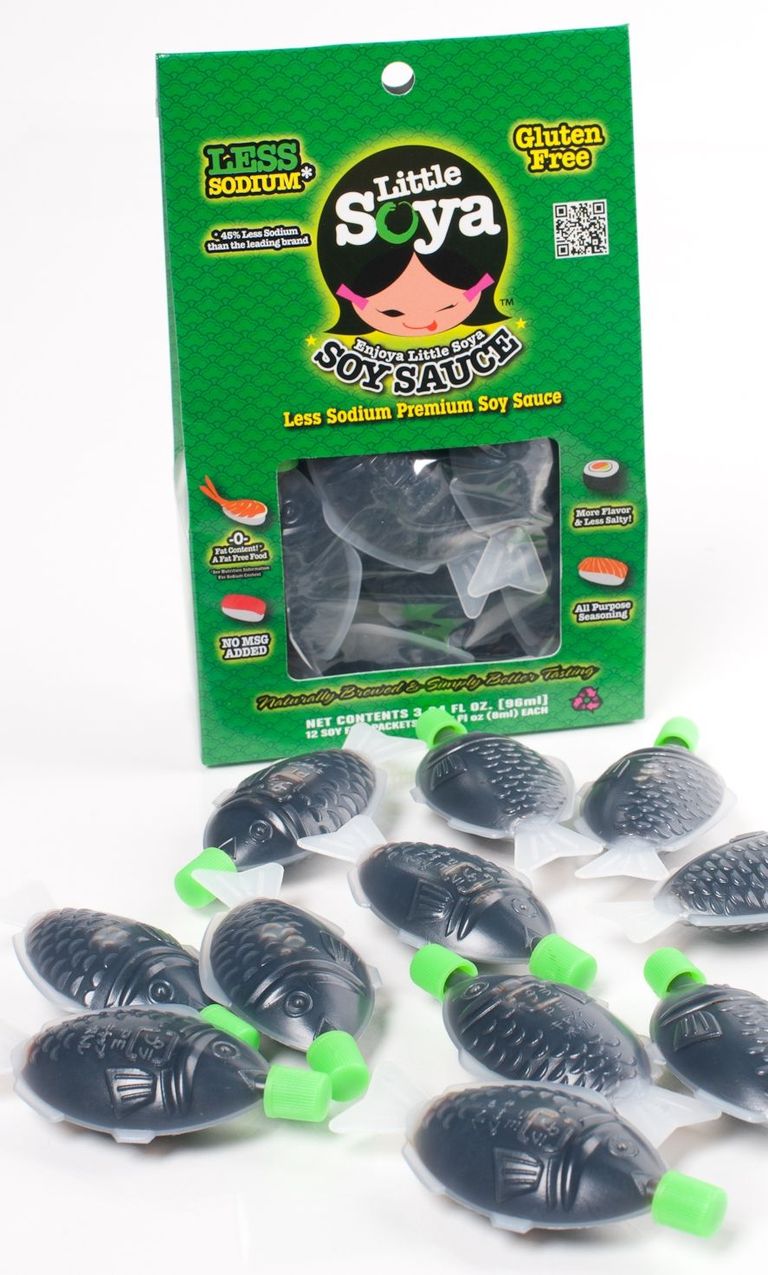 The listed ingredients of this gluten-free, less-sodium soy sauce include water, citric acid, sugar, defatted soybeans, salt, potassium sorbate, disodium guanylate, disodium inosinate, and modified food starch. It comes in the creative form of little-fish shaped single-serving travel packs. Little Soya gluten-free soy sauces test result shows a very small amount of gluten (less than 10 per million), meaning that they are at a GF-10 level.
6. La Choy Soy Sauce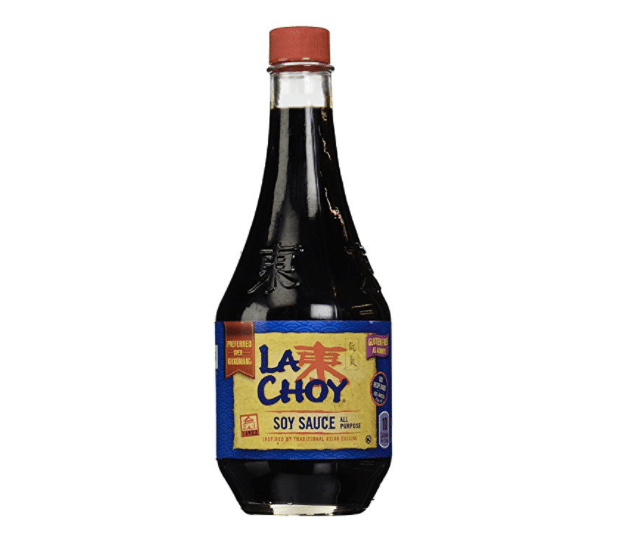 With this specific soy sauce, you should be aware that even though the producing company states that it is gluten-free, a lot of people have been reported to have allergic reactions to the product. Although the listed ingredients on the label appear to be gluten-free (water, soy protein in hydrolyzed form, caramel color, corn syrup, salt, potassium sorbate), this company has not actually released any information about whether their product meets the minimum requirements of level GF-20 to be accepted as gluten-free soy sauce.