Even though very popular, Indian food is often misunderstood. We mostly think that Indian food is spicy, fatty, hot, oily and creamy. But, Indian food includes proteins, carbohydrates, fats and many other nutrients needed for a healthy life. Here are some healthy Indian foods and dishes for your choices.
Healthiest Indian Foods
1. Poha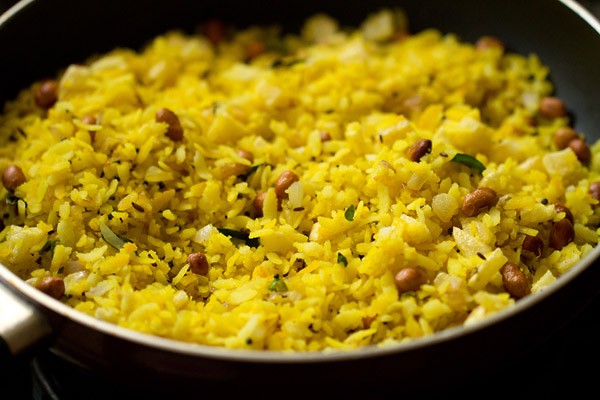 Poha is a popular dish recommended for toddlers, pregnant women, diabetics, etc. Poha is made from beaten or flattened rice. This dish is very healthy, low in gluten and high in carbohydrate. Poha could be a great breakfast or even a snack.
2. Masala Chai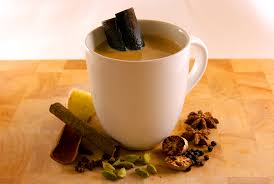 Indians start their day with a masala chai. It is a cup of tea, packed with a range of spices like cinnamon, cardamom, ginger, clove and tulsi leaves. Masala chai is not just a refreshing drink to start the day; it is also a great drink to prevent viral infections, improve digestion and boost the immunity system.
3. Idlis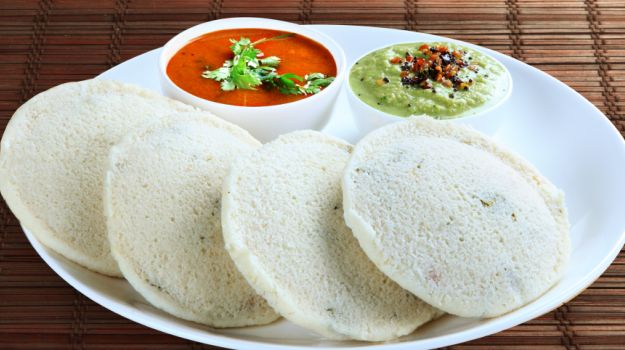 One of the healthiest Indian foods is idlis. It is very low in fats, made from rice and black gram. Idlis is a great combination of carbohydrates and amino acids.
4. Khaman Dhokla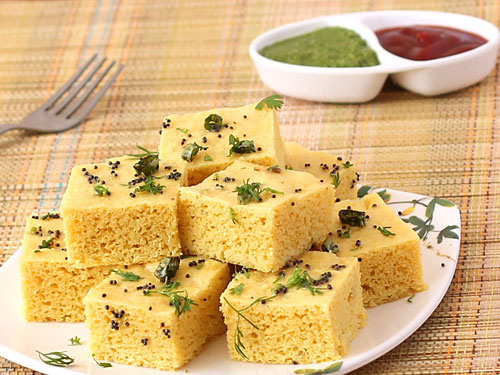 Just like many Indian foods, khaman dhokla is rich in proteins and low in calories and fat. Khaman dhokla is made from fermented gram flour, very easy to digest.
5. Chaas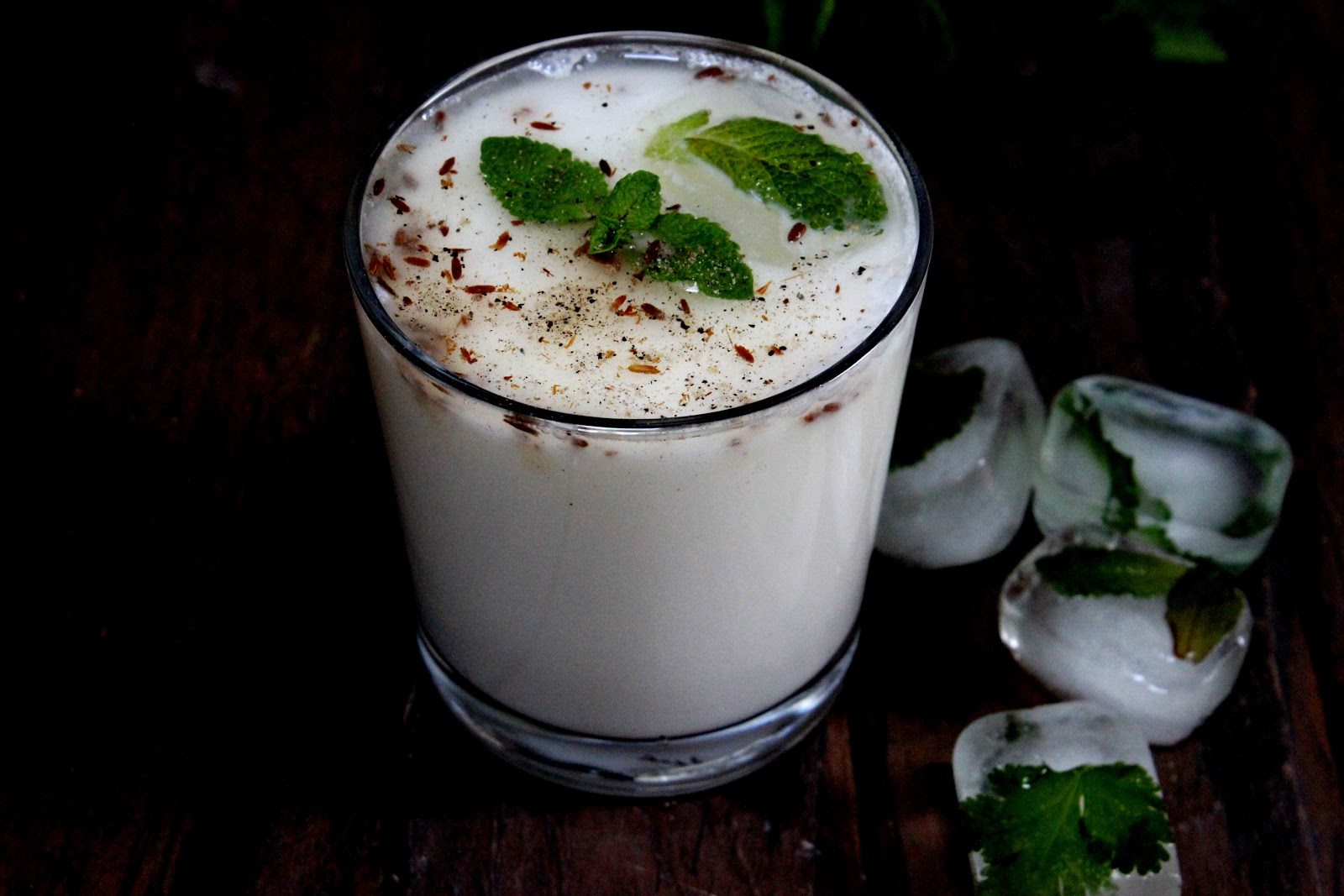 Chaas or buttermilk is a healthy refreshing drink. This drink is low in calories and rich in vitamin B and calcium. Chaas is made from spices and water curd. You can enjoy chaas all year long and at any time of the day.
6. Phulka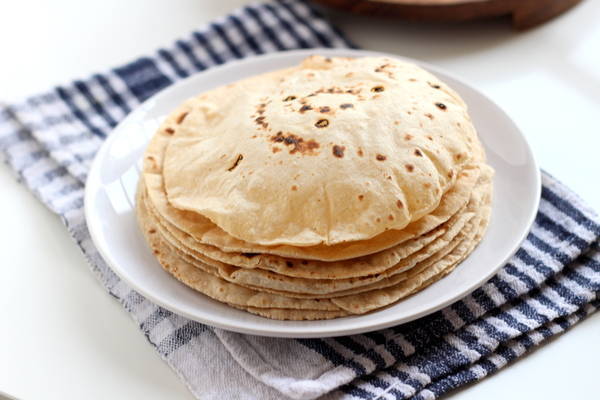 Phulka is a healthy and easy-to-digest soft bread. One phulka contains about 60 calories. Phulkas contain many healthy ingredients such as carbs and fiber necessary for a good overall health.
7. Rasam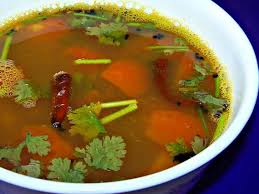 Rasam is a healthy combination of rice, ginger, curry leaves, garlic, black pepper and many other spices commonly used in the Indian cuisine. Rasam is commonly prepared in South India. This dish is recommended at least once a week.
8. Muthias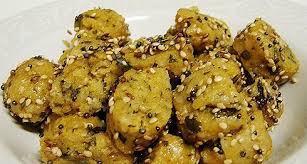 Muthias are made from vegetables like cabbage, methi, bottle gourd and wheat flour. This healthy snack is a favorite appetizer for many Indians. Muthias are low in calories and are packed with many healthy nutrients. Muthias are also a great energy provider.
9. Aloo Gobi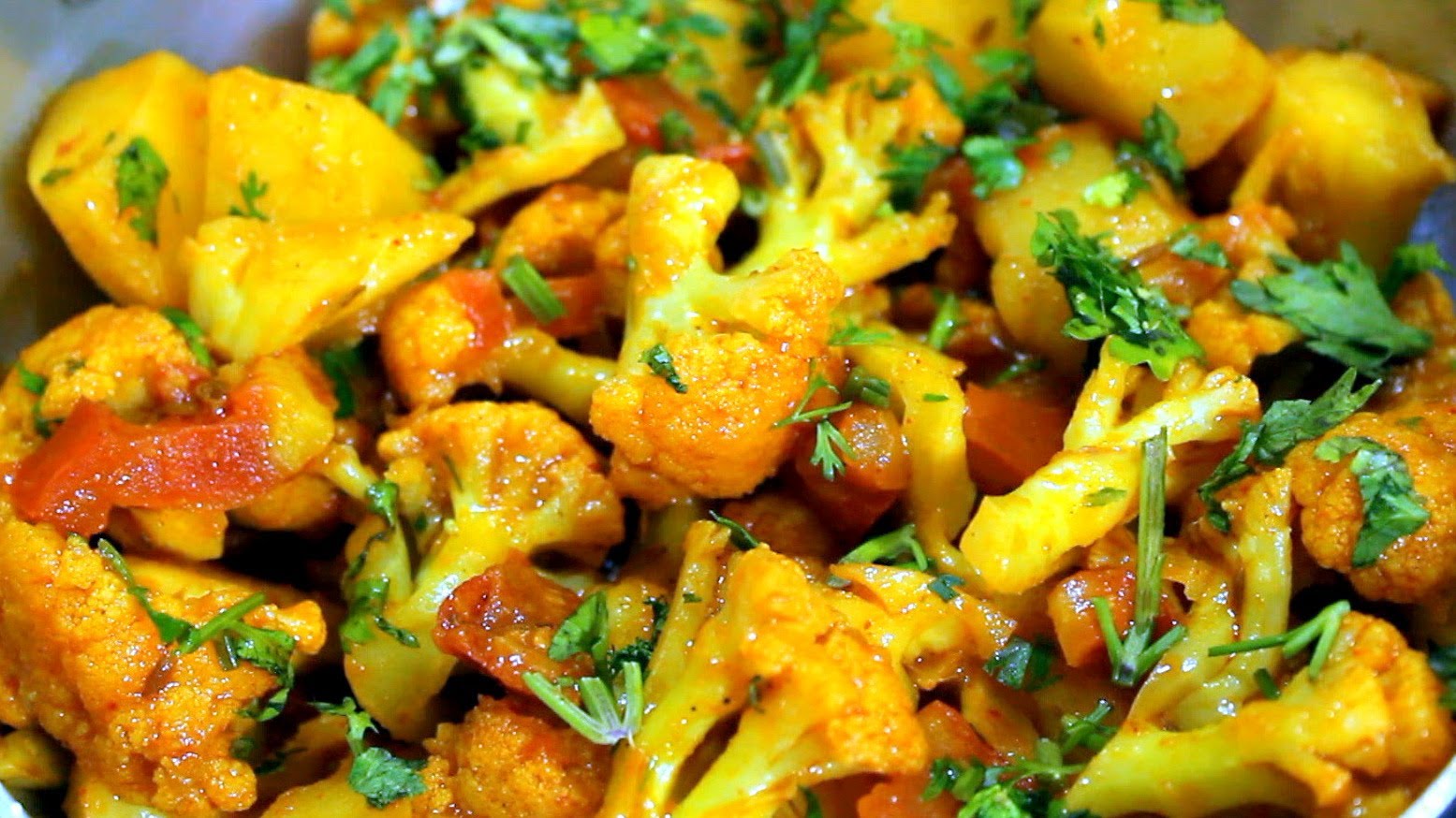 One of healthiest Indian foods is aloo gobi. This dish is made from potatoes, cauliflower, and black pepper. Turmeric is also a spice used to prepare this healthy dish. Aloo gobi boosts the liver's ability to detoxify the blood.
10. Sprouts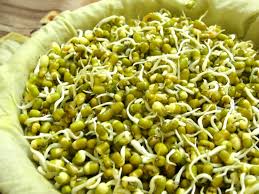 If you are looking for a salad, sprouts are a great choice. Sprout salads are rich in minerals, fibers, proteins and vitamins.
11. Dal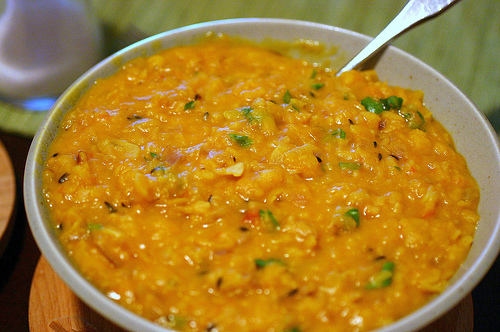 Dal is a regular dish prepared in Indian families, very healthy and low in calories. Dal is rich in different minerals like iron, calcium or potassium, along with vitamins A, B, C, and E.
12. Paneer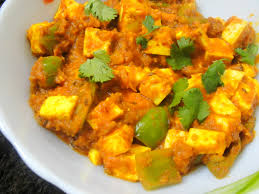 Paneer is a vegetarian dish made from milk, a combination of toned milk and cream milk. It is low in calories, and rich in calcium and proteins.
13. Saag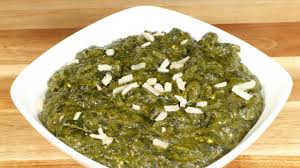 Saag is made from spinach, mustard greens, and other leaves. This dish is part of the Punjabi cuisine. However, saag variations are routinely prepared throughout India. We all know that spinach is a healthy ingredient, so this Indian dish is one of the healthiest Indian dishes.
14. Sattu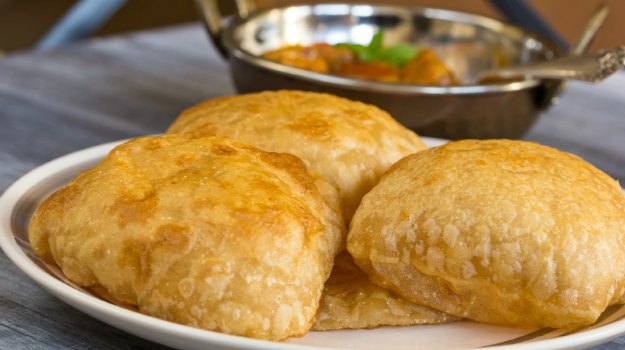 Sattu is commonly prepared in Northern India. This dish is made from Bengal gram, wheat, chickpea, and barley. Sattu is a healthy dish because it is rich in fibers, magnesia, magnesium, iron, etc.
15. Daliya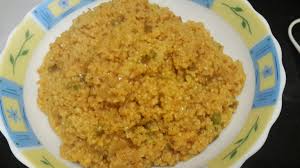 In Northen India, daliya is a popular cereal breakfast. Daliya is made from whole wheat grits or broken wheat. As daliya is rich in complex carbohydrates, the digestion period is slow, leading to a slow release of glucose in the gastrointestinal tract. This makes daliya a healthy dish for diabetics, and those who want to lose weight.
16. Chaat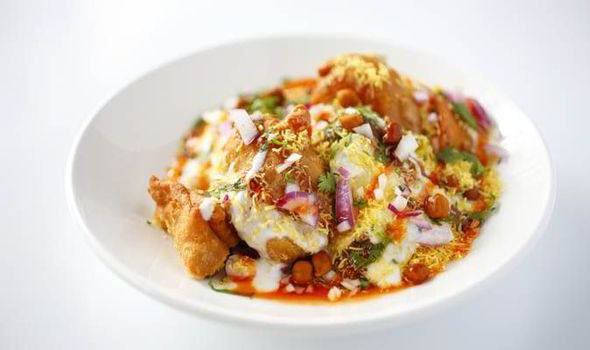 Are you looking for healthiest Indian foods? Chaat is a common healthy snack throughout India. Chaat is a small salad made from chickpeas, fried dough, tomatoes, onions and a variety of spices which give this salad a great taste.