Vietnamese food is not only very delicious, it is also among the healthiest cuisines in the world. Ingredients used in different Vietnamese dishes provide you with a variety of nutrients, including lipids, protein, vitamins, carbs, and minerals. The cuisine is healthy mainly because most dishes contain agricultural products. Just keep in mind that most of these dishes are served with noodles or rice, so they can lead to a quick spike in blood sugar.
A List of Healthy Vietnamese Foods
1. Broth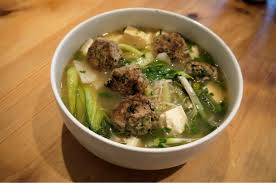 You will find broth as a staple in Vietnamese cuisine. Whether it is for noodle dishes, for poaching, or for other soups, it is always the base of most Vietnamese dishes. It is extremely flavorful and has the scent of sweet and fragrant spices. Usually made from bones, most broths provide you with a variety of vital nutrients and minerals. Broths are extremely beneficial for your bones and ligaments because they provide you with gelatin, collagen, and calcium. They become even healthier when prepared with spices, vegetables, and fresh herbs.
2. Pho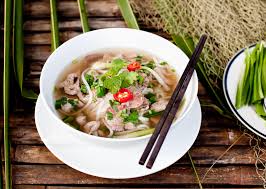 It is the most famous Vietnamese food and is a great combination of good proteins, carbs, dietary fibers, and few fats. It includes chili, spices, and lemon that provide you with a variety of antioxidants. Similarly, herbs and veggies used in it provide you with minerals. Be sure to drink the broth of pho because it contains several water-soluble minerals and vitamins.
3. Salad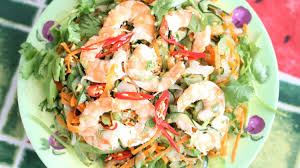 Goi or the cold salad is another healthy Vietnamese food. Except for the serving temperature, Vietnamese salad is quite different from the western versions of salads. There is a version of Goi prepared with thinly sliced cabbage, shredded banana leaves, and lotus-plant stems. You should opt for it if you are looking for a low-carb option. You can find other varieties too, such as goi ga with spicy chicken or cabbage goi with shrimp.
4. Spring Rolls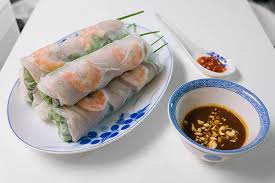 Spring rolls in Vietnamese cuisine are quite similar to a burrito because a moistened rice paper is used to wrap the ingredients together. These low-calorie rolls are packed with vitamins. Some of the ingredients used to make spring rolls are cooked pork, chicken, shrimp with fresh veggies, herbs, and rice. When in Vietnam, you can easily buy spring rolls at grocery stores. They serve them at room temperature and also offer you a dipping sauce, like peanut sauce.
5. Bun – Vermicelli Salads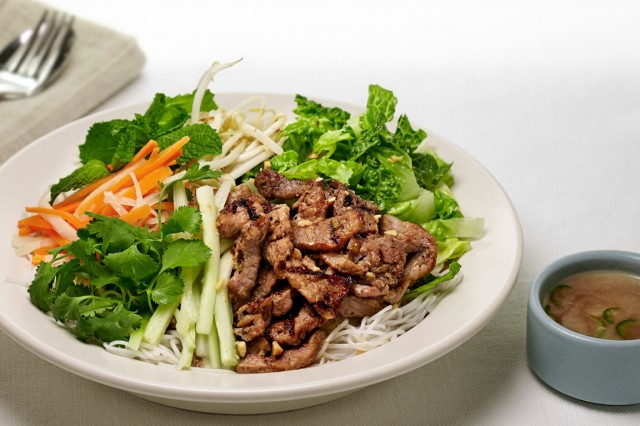 Served with grilled shrimp or meat, rice noodle salads are low in calorie and fat. Keep in mind that they can be high in sodium, especially if they have included plenty of fish sauce. Be sure to order less fish sauce to limit your sodium intake.
6. Bo Nhung Dam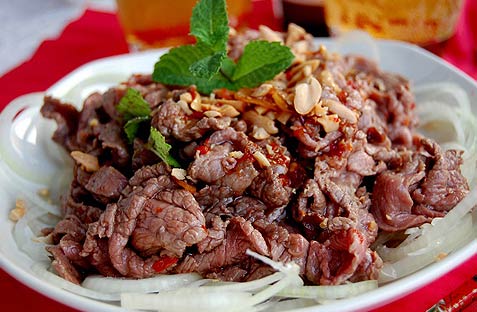 Also called beef fondue, it is cooked in hot vinegar broth instead of hot oil. That is the reason why it is among the list of best Vietnamese foods. The absence of cooking oil makes it a low-fat and low-calorie dish.
Healthy and Tasty Vietnamese Food Recipes
Here are some Vietnamese food recipes to help you prepare those delicacies at home.
1. Vietnamese Pho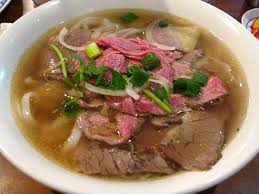 Ingredients
| | | |
| --- | --- | --- |
| 4 pounds of beef soup bones | 5 slices of ginger (fresh) | A tablespoon of salt |
| 8 ounce of rice noodles (dried) | 2 pods star anise | 4 quarts of water |
| 2 ½ tablespoons of fish sauce | Half cup of cilantro (chopped) | 1 ½ cups of bean sprouts |
| A tablespoon of green onion (chopped) | A bunch Thai basil | A lime |
| ¼ cup of chile garlic sauce | ¼ cup of hoisin sauce (optional) | |
Directions
Start by preheating your oven to 425 °F.
Take a baking sheet and place beef bones on it. Roast it in the oven for about an hour.
Place onion on a baking sheet and roast it as well in a preheated oven for about 45 minutes.
Take a large stockpot and place ginger, onion, bones, star anise, salt, and fish sauce in it. Cover these ingredients with water and bring to a boil. Lower the heat and simmer for 6-10 hours. Take a saucepan and strain the broth into it. Set it aside.
Take a large bowl and place rice noodles in it. Fill it with room temperature water and leave for about an hour. Take another pot of water and bring it to a boil. Then, place the noodles in the boiling water for a minute. Now, bring stock to a simmer.
Make 4 servings of noodles and top with cilantro, sirloin, and green onion. Slowly pour hot broth on top of it and stir. Serve it once the beef looks partially cooked. Add Thai basil, bean sprouts, lime wedges, and sauces on the side.
2. Spring Roll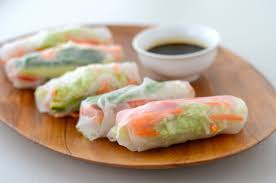 Ingredients
| | | |
| --- | --- | --- |
| 2 oz of rice vermicelli | 1 1/3 tablespoons of fresh Thai basil (chopped) | 8 cooked shrimps (large) |
| 3 tablespoons of fresh mint leaves (chopped) | 3 tablespoons of fresh cilantro (chopped) | 2 lettuce leaves (chopped) |
| 4 tablespoons of fish sauce | 1/4 cup of water | A garlic clove |
| 2 tablespoons of lime juice (fresh) | 2 tablespoons of white sugar | 3 tablespoons of hoisin sauce |
| Half tablespoon of garlic chili sauce | A tablespoon of peanuts (finely chopped) | |
Directions
Take a medium saucepan, fill it with water, and bring to a boil. Now, boil rice vermicelli for about 5 minutes or until al dente. Drain it.
Take a large bowl and fill it with warm water. Take a wrapper and dip it into the water for a second. Lay it flat and place 2 shrimp halves in the center along with a handful of vermicelli, mint, basil, lettuce, and cilantro. Be sure to leave a couple of inches uncovered on each side of the wrapper. Roll the wrapper after folding its uncovered sides. Repeat the same with all your remaining ingredients.
Take a small bowl and add the fish sauce, lime juice, water, sugar, garlic, and chili sauce to it.
Now, mix the peanuts and hoisin sauce in another small bowl.
Serve your spring rolls with the hoisin sauce and fish sauce mixtures. Enjoy this healthy Vietnamese food.