Tart cherry juice offers a number of health benefits: it reduces muscle soreness after workout; it also improves sleep and alleviates arthritis pain. These benefits come from the compounds tart cherries contain. They have melatonin and antioxidants that reduce inflammation and prevent oxidative damage in the body. Before including it in your diet, it is important to know that 8 oz. of tart cherry juice provides you with 25 g of sugar and 140 calories. You may wonder, "How much tart cherry juice should I drink?"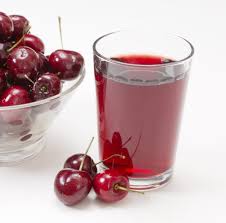 How Much Tart Cherry Juice Should You Drink?
So many factors go into determining how much tart cherry juice you should be drinking. Here are some details to help you make a better choice.
1. For Runners
You can drink tart cherry juice to accelerate recovery after a strenuous workout session. If you are a marathon runner, a study shows that you may experience less muscle damage, inflammation, and soreness if you drink 8 oz. of tart cherry juice twice a day for at least five days before the big event. Another study claims that if you drink 11-12 oz. of tart cherry juice at least twice a day for a week prior to a long-distance race and during the race, you will experience less pain after the run.
2. For Improved Muscle Recovery
You can include tart cherry juice in your diet if you are a weight lifter. You can improve recovery by opting for a tart cherry juice supplement. Studies show that drinking 12 oz. of tart cherry juice twice a day attenuates strength loss and also decreases certain symptoms associated with exercise-induced muscle damage.
3. For Better Sleep
Tart cherries are a good source of a hormone called melatonin which regulates sleep. "How much tart cherry juice should I drink for better sleep?" You may ask. Research shows that older adults may help increase their sleep time by 86 minutes by consuming 8 oz. of tart cherry juice two times a day. You may also consider drinking two 8 oz. bottles of tart cherry juice every day to help treat your insomnia.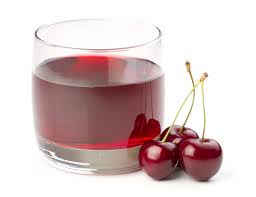 4. For Joint Pain
Tart cherry juice is a good source of antioxidants that reduce inflammation in the body and alleviate joint pain. It also provides benefits in case you have osteoarthritis. Studies show that drinking two 10.5 oz. of tart cherry juice daily for 21 days may help reduce inflammation and pain.
How to Make Tart Cherry Juice
How much tart cherry juice should I drink? Now you know the answer. If you want to make your own tart juice at home. Here is how to do.
1. Stovetop Method
Ingredients
16 oz. of cherries
2 lbs. of sugar
Half pint of water
3 bottles of carbonated water
Directions
Get a saucepan, and put sugar and seedless cherries in it. You can add less sugar if you want your cherries to be more on the tart side.
Cover the pan and leave for at least a couple of hours. It is important to leave them at room temperature to ensure they soak up the sugar properly.
Take the ½ pint of water and add it to the pan. Keep stirring until the sugar dissolves completely. Then, start boiling it.
After a boil, reduce the heat and simmer for 15 minutes until you notice the liquid turns almost syrupy.
Strain the mixture in a separate saucepan. Be sure to squeeze those cherries hard to get all the juices out of them.
Then, simmer the liquid again until it becomes more like the maple syrup. Turn off the heat and leave the pan at room temperature to cool. Once cooled, pour it into a sealed vessel and store in the refrigerator.
To serve, simply put a couple of spoons of the juice into a glass of sparkling water.
2. Quick and Easy Method
How much tart cherry juice should I drink and how to make it easier at home? Here is the way that you can use.
Ingredients
15 cherries (pitted and properly cleaned)
Sugar to taste
Water to taste
Directions
Add the cherries to a blender and turn it on. Blend for 15 minutes.
Then, add the sugar and blend again. You can skip sugar if you want your cherries to be supper tart. You can also add a sweetener or honey.
Add some water. You can add more water, depending on how syrupy you want your juice to be. Add tablespoon by tablespoon to get a better idea of how much is enough. Keep blending the cherries in between until you get a desired consistency.
Then, filter the juice to get rid of any tiny chunks left in the juice. You can use a glass strainer for this task.
Once done, throw some ice in and serve!