It is important to understand first why you end up having rough, darkened knees or elbows. The skin of your elbows and knees is naturally thicker and loses moisture quickly. This often leads to the accumulation of dead skin cells that produce a darkened appearance.Many people want to know exactly how to lighten dark knees.
It is important that you don't neglect your dark knees or elbows during your moisturizing routine. While you don't need to rush off to a high-end salon, you really need to take some steps and spend some time looking after your knees to understand how to lighten dark knees. Keep reading to know some natural home remedies that actually work.
How to Lighten Dark Knees with the Best Home Remedies
You don't always need to use expensive skin care products to improve the appearance of your knees. Here are some effective remedies to learn how to lighten dark knees.
1. Use Lemon for Perfect Exfoliation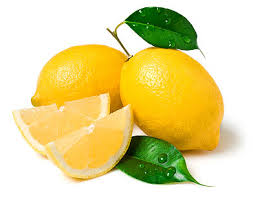 Lemon has exfoliating and bleaching properties, so its application will help lighten your skin tone. It works effectively on your dark knees and elbows as well.
How to apply: Take a large lemon, cut it into two halves, and squeeze each of them a little. Use each half to scrub your elbow and knees for 15 minutes. Make sure to stay indoors and protect the cleansed area from sunlight. Also, use petroleum jelly to moisturize your knees.
2. Use Milk and Baking Soda for Quick Results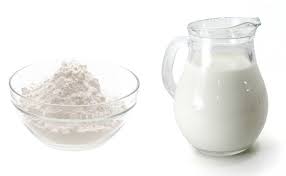 The combination of baking soda and milk will make your skin feel smooth and lighten its tone as well.
How to apply: Mix both ingredients together to form a thick paste. Rub it directly on your knees in circular motions. Repeat it daily to lighten your dark knees.
3. Use Oatmeal Scrub for Impressive Results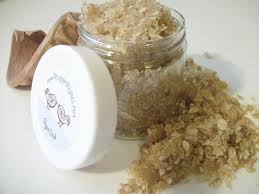 Oatmeal also has bleaching effects on your skin and oatmeal scrub will help as well in getting rid of dead skin cells.
How to apply: Take a couple of teaspoons of fresh cream and a couple of tablespoons of powdered oatmeal. Mix them well to make a thick paste. Apply it on your knees and leave for a few minutes. Now, use your fingertips to gently massage your knees for 10 minutes. Now, use cold water to remove the scrub.
4. Combine Vitamin E Oil and Sugar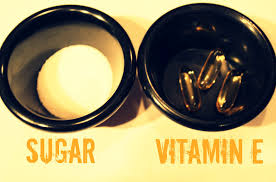 You can use vitamin E oil for a great scrubbing effect and fresh skin. When used with sugar on your knees, it helps to eliminate dead skin cells and lighten your skin tone as well.
How to apply: Make a mixture by adding a little sugar to a tablespoon of vitamin E oil and leave for 10 minutes. Once you notice that sugar has dissolved completely, use the mixture to massage your knees for 10 minutes. Leave it overnight and wash with lukewarm water in the morning.
5. Gram Flour and Yogurt for Complete Exfoliation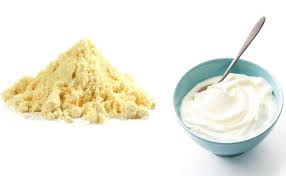 Gram flour contains several minerals, vitamins, and proteins that help exfoliate your skin and remove the dead skin cells that make your skin look dark. It works amazingly well to treat skin blemishes, pigmentation, and dark skin tones. Using yogurt is a great idea because it helps keep your skin moisturized.
How to apply: Add two tablespoons of gram flour to a small bowl. Now, add some yogurt to the bowl and stir well. When you get a fine paste, apply it directly on your darkened knees. Massage after leaving it for 15 minutes. A 5-minute massage will do. Use clean water to wash your knees. Repeat it regularly for better effects.
6. Yogurt and Vinegar to Take Advantage of Lactic Acid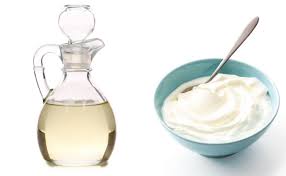 Lactic acid works as an impressive bleaching agent, and it's available in yogurt. Mixing vinegar in yogurt will give you a perfect paste that will lighten your skin tone in no time.
How to apply: Mix a tablespoon of yogurt and a teaspoon of vinegar in a bowl and stir well to make a paste. Apply it on your knees and leave for half an hour. Use clean water to wash it off and repeat a few times a week for great results.
7. Try Almonds to Whiten Skin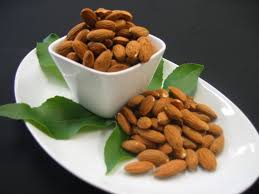 Almond oil is extremely beneficial for your skin because of its skin-nourishing properties. It maintains your skin tone and gives your skin a lovely glow.
How to apply: Simply use warm almond oil to massage your knees for five minutes every night before you go to sleep. Repeat it for a few days to notice improvement.
Certain Tips to Learn How to Lighten Dark Knees
The abovementioned remedies will definitely help you understand how to lighten dark knees, but you can get better results by keeping the following tips in mind.
Use sunscreen lotion on knees and other sun exposed parts of your body to prevent UV damage.
Use a moisturizer regularly after taking shower to prevent skin dryness and dehydration.
Use pumice stone to get rid of dead skin cells off your knees. You can also use the exfoliating brush to have the same exfoliating effect.
Apply olive oil on your knees before you go to bed at night to lighten the appearance of your knees.
Take a slice of cucumber and rub it on your knees to lighten dark knees.
Using a skin bleaching lotion is a good idea, but be sure to discuss it with your dermatologist if you already have a skin condition. Use it only when other remedies don't work.
Keep your knees moisturized with petroleum jelly, coconut oil, Vaseline, or another moisturizer.
Scrubbing is good, but never scrub too frequently or too hard to avoid damaging your skin. A gentle scrub twice a week will do.
Look for a moisturizer that contains jojoba oil, Shea butter, cocoa butter, or other types of natural oils.
Limit your sugar intake and avoid foods like cereals, breads, soft drinks, and carbonated beverages. Drink plenty of water instead to make it easier for your body to flush out toxins.
Be sure to pay attention to the ingredients in any product or remedy before using it. You should not use anything that contains any ingredients that you're allergic to.