Some people think their scars make them look tough, but a majority of people always look for a way to make their scars look less prominent. This is especially true when you have scars on your face. While you can find many professional creams, lotions, and cures to help your scars heal, you can also try some natural remedies. Tea tree oil for scars is a great remedy – it is inexpensive and really helps clear your scar in a gentle way.
Tea Tree Oil for Common Scars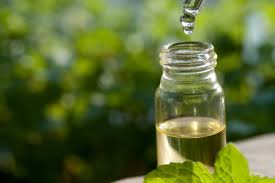 Many people use tea tree oil to get rid of their scars. The oil obtained from the leaves of an Australian tree is especially beneficial for the treatment of scars. You can use it in a facemask for great results. The oil works because it has antibacterial properties, and it works amazingly well to reduce the appearance of most scars, including acne and surgical scars.
Not only can you use it in your facemask, you can find other ways to enjoy the benefits of tea tree oil. You can buy a soap made from the oil and use it twice a day for effects. Just wash the scar with warm water and apply the soap. Be sure to dry the scarred area gently. Regular use of these soaps can actually help treat many other existing skin conditions as well.
Precaution: When making use of tea tree oil for scars, be sure to dilute it first. It is extremely potent and can cause damage if you use it without diluting it first. Under no circumstances should you be ingesting the oil either. Make a solution that is 75% water and 25% oil and apply it on your skin. Dilute it further by adding more water if it still feels strong or you have sensitive skin.
Tea Tree Oil for Acne Scars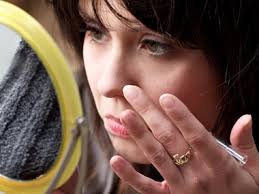 Acne scars can be quite stubborn and do not go away easily. Studies show that using tea tree oil can lighten these scars without causing any side effects. The oil contains an antimicrobial component called terpinen-4 that helps get rid of the bacteria that cause acne.
Regular use of tea tree oil is also beneficial because it heals your wounded skin, moisturizes it and restores its natural oil balance. It penetrates deep into your skin and eliminates any toxins that later cause any clogging. It also reduces inflammation and lightens scars by removing dead skin cells gradually but surely. You can use tea tree oil for scars and for acne scars in particular in many ways. Here are a couple of recipes to try.
1. Tea Tree Oil and Apple Cider Vinegar
Ingredients
¼ cup each of distilled water and apple cider vinegar
3-4 drips of tea tree oil
Small spray bottle
How to Make
Take a spray bottle and pour all your ingredients in it.
Insert spray nozzle and place the cap on the bottle.
Shake it gently.
How to Apply
Take a cotton ball and spray the mixture on it.
Use the cotton ball to wipe around your face.
Do not use the mixture around your eyes or inside your ears.
Use the mixture on acne scar as well as on areas where you have acne.
2. Facial Scrub with Tea Tree Oil
Ingredients
1/8 cup of olive oil
¼ cup of sugar
10 drops of tea tree oil
A spoon and bowl
How to Make
Take the bowl and add all your ingredients to it.
Mix the ingredients gently but do not let the sugar dissolve completely.
Avoid heating the mixture and never place it in the fridge
How to Apply
Start by rinsing your face gently with warm water and leave damp.
Take your facial skin scrub and apply it gently on your face with the help of your fingers.
Do not apply it around eyes, in the hairline, or near your nostrils.
Apply it on your face and massage in circular motions for 5 minutes.
Use warm water to wash your face when the sugar is no longer there.
Pat dry your face and avoid applying any additional moisturizers.
Apply it once a week before going to bed.
Other Remedies to Heal
Tea tree oil for scars is definitely an effective choice, but you can also find other remedies to promote healing.
1. Vitamin E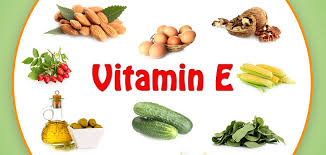 You can heal scars and stretch marks by using vitamin E, which is available in both capsules and oil form. It works by stimulating the formation of collage that improves skin flexibility, strength, and texture. You can also use concentrated vitamin E oil, capsules, and lotions directly on your scars – do not apply it if your wound is still healing. Including vitamin-E rich foods in your diet may also help – eat more of hazelnuts, almonds, sunflower seeds, and olive oil.
2. Minty Cucumber Paste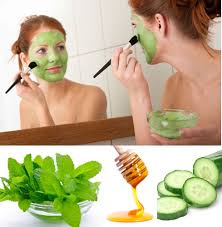 It is certainly an effective and cheap remedy. You can make a paste out of cucumbers or buy commercially sold paste and lotions. Cucumber is extremely hydrating and nourishing for your skin. Regular use may help fade the scarring and make your skin soft and supple. Simply remove the cucumber seeds from a cucumber and blend it with a few mint leaves. Take eggs and beat egg white separately first. Then, add it to the mixture and apply it directly on the scar. Rinse with cool water after 20 minutes for great effects.
3. Gooseberry or Amla Paste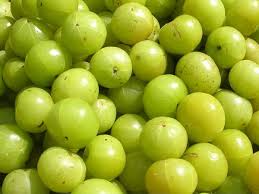 You can use amla paste to help lighten the scars. It works great when applied directly to newly healed wounds. It is possible to make your own amla paste at home – you can buy readymade paste too. Get amla powder and mix it with olive oil or water. Apply the paste on your skin and massage gently. Leave it for a while and then rinse with cold water.