Ideally, it is better to avoid caffeine, but you can enjoy a small amount if you are generally healthy. You should be fine, so long as you do not go overboard. Not having it in moderation can cause several problems, including fast heartbeat, dizziness, irregular heartbeat, dehydration, and headaches. You should not consume more than 200mg of caffeine a day, but you can meet this requirement only when you know the milligrams of caffeine in the average cup of coffee. Let's find out more about the caffeine content of different caffeinated beverages to help you make wise choices.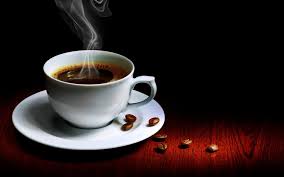 How Many Milligrams of Caffeine Are in the Average Cup of Coffee?
How much caffeine is there in a cup of coffee depends on how strong you make it. Generally, an 8oz cup of coffee contains about 95mg of caffeine. A cup of your regular instant coffee provides you with 6mg of caffeine – that is when you add 2 teaspoons of instant coffee crystals into 8oz of piping hot water. When you get a shot of espresso added to your coffee, you get another 65mg of caffeine from every ounce of espresso.
Decaf coffee also provides you with caffeine though the amount is quite small. A cup of decaf coffee still contains about 10mg of caffeine. Excessive intake of caffeine can cause several issues, but how much is too much may vary from person to person. Some people can handle caffeine in a better way and do not experience any issues even after regular drinking.
The following chart provides you with some information about how many milligrams of caffeine are in the average cup of coffee. Keep in mind that the actual amount of caffeine in the same coffee drink may differ from day to day because of different factors such as grinding, roasting, and brewing time.
| | | |
| --- | --- | --- |
| Coffee Types | Size | Caffeine (mg) |
| Mocha or latte | 8oz | 63 to 175 |
| Instant (decaf) | 8oz | 2 to 12 |
| Instant | 8oz | 27 to 173 |
| Espresso (decaf) | 1oz | 0 to 15 |
| Restaurant style espresso | 1 oz | 47 to 75 |
| Brewed (decaf) | 8oz | 2 to 4 |
| Brewed (single served) | 8oz | 75 to 150 |
| Brewed (decaf) | 8oz | 2 to 12 |
| Brewed | 8oz | 95 to 200 |
Caffeine Content in Coffee, by Brand
Knowing how much caffeine is there in your cup of coffee can help you control how much you drink every day. The following charts provide you with more details about the coffee content by brand, but keep in mind that caffeine content can vary depending on the blend used.
1. Caffeine in Popular Costa Coffees

| | | | |
| --- | --- | --- | --- |
| Beverage | Massimo (mg) | Medio (mg) | Primo (mg) |
| Espresso | 277 | 185 | 92 |
| Flat White | - | - | 277 |
| Caffè Latte | 277 | 185 | 92 |
| Americano | 370 | 277 | 185 |
| Cappucino | 370 | 277 | 185 |
| Cortado | - | - | 185 |
| Caffè Mocha | 395 | 287 | 190 |
| Iced Latte | 277 | 185 | 92 |
| sweetened Coffees | 370 | 277 | 185 |
| Iced Cappuccino | 370 | 277 | 185 |
| Caffe Caramella | 370 | 277 | 185 |
| Iced Americano | 370 | 277 | 185 |
| Iced Mocha | 385 | 287 | 190 |
2. McCafe Coffee

| | | | | |
| --- | --- | --- | --- | --- |
| Beverage | Caffeine (mg) in Small (12oz) | Caffeine (mg) in Medium (16oz) | Caffeine (mg) in Large (21-24oz) | Caffeine (mg) in X-large (32oz) |
| Hot Chocolate | 7 | 10 | 12 | - |
| Iced Mocha | 86 | 167 | 200 | - |
| Iced Latte | 71 | 142 | 178 | - |
| Iced Coffee | - | 133 | 200 | 320 |
| Americano | 71 | 142 | 178 | - |
| Latte (all flavors) | 71 | 142 | 178 | - |
| Mocha Frappe | 100 | 125 | 180 | - |
| Espresso | 71 | 142 | - | - |
| Decaf coffee | 8 | 11 | 14 | - |
| Coffee brewed | 109 | 145 | 180 | - |
3. Caffeine Amounts in Dunkin Donuts Coffee

| | | | | |
| --- | --- | --- | --- | --- |
| Beverage | Caffeine (mg) in Small – 10 fluid ounces | Caffeine (mg) in Medium – 14 fluid ounces | Caffeine (mg) in Large – 20 fluid ounces | Caffeine (mg) in X-Large – 24 fluid ounces |
| Coffee Brewed | 150 | 210 | 300 | 359 |
| Coffee Decaf | 7 | 10 | 15 | 18 |
| Latte | 98 | 151 | 233 | - |
| Espresso | 98 | 151 | 233 | - |
| Cappuccino | 98 | 151 | 233 | - |
| Dunkaccino | 56 | 83 | 116 | 125 |
| Mocha | 98 | 151 | 233 | - |
| Iced Coffee | 198 | 297 | 396 | - |
| Coffee Coolatta | 13 | 18 | 27 | - |
| Decaf Iced Coffee | 18 | 27 | 35 | - |
4. Starbucks Hot Beverage Caffeine

| | | | | |
| --- | --- | --- | --- | --- |
| Beverage | Caffeine (mg) in short 8floz | Caffeine (mg) in Tall 12floz | Caffeine (mg) in Grande 16floz | Caffeine (mg) in Venti 20floz |
| Caffè Mocha flavoured | 90 | 95 | 175 | 180 |
| Blonde Roast | 180 | 270 | 360 | 475 |
| Caffè Latte | 75 | 75 | 150 | 150 |
| Pike Place Brewed Coffee | 180 | 260 | 330 | 415 |
| Caffè Americano | 75 | 150 | 225 | 300 |
| Featured Dark Roast | 130 | 195 | 260 | 340 |
| Latte Macciato | 150 | 150 | 225 | 225 |
| Clover Brewed Coffee | 170 | 280 | 375 | 445 |
| Brewed Decaf Coffee | 15 | 20 | 25 | 30 |
| Caramel Flan Latte | 75 | 75 | 150 | 150 |
| Espresso Macchiato | - | 75 | 150 | - |
| Hazelnut Macchiato | 75 | 75 | 150 | 150 |
| Cinnamon Dolce Latte | 75 | 75 | 150 | 150 |
| Tiramisu Latte | 75 | 75 | 150 | 150 |
| Caramel Macchiato | 75 | 75 | 150 | 150 |
| Espresso | - | 75 | 150 | - |
| Peppermint Mocha | 75 | 75 | 150 | 150 |
| Hot Chocolate | 15 | 20 | 25 | 30 |
| Toasted Graham Latte | 75 | 75 | 150 | 150 |
| White Chocolate Mocha | 75 | 75 | 150 | 150 |