The energy drink made at home is better than the store bought versions because you can control the amount of calories that go in, and customize the taste and ingredients while saving money at the same time. So have you ever wondered how to make it at home?
How to Make an Energy Drink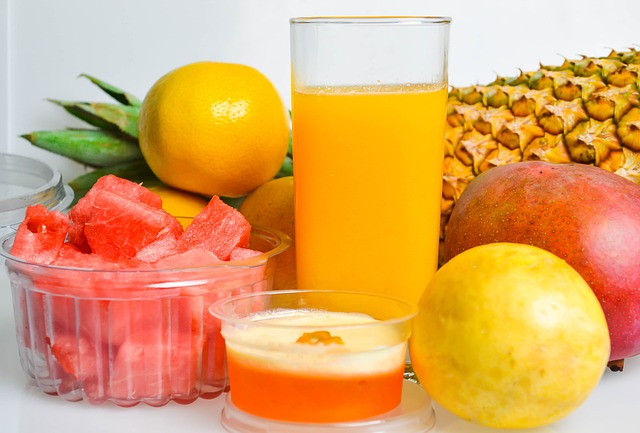 Before you get down to the process of actually making your energy drinks, you need to know what they must contain.
Electrolytes: These are chemicals which you will lose during heavy exertion and sweating. A lot of fruits and salts contain electrolytes and can be added to energy drinks.
Sugars: Our body uses sugar for energy and surviving without it is basically impossible. Since we are making an energy drink, and the aim is to provide some quick replenishment, sugar found in fruits, vegetable or even honey should be one ingredient.
Protein: Not only do proteins help in building our muscles but they are also essential for our immune system. Our body craves protein after a workout or a strenuous sporting activity for repairing and rebuilding the muscles.
Then, here are the recipes!
1. Lay-Low Recipe
Ingredients
1/4 cup lime juice
1/4 cup lemon juice
1 1/2 cups of water
1/8 teaspoon salt
A couple of tablespoons of honey or sugar
Directions
If you wonder how to make an energy drink at home, you may have never thought the answer is so easy!
Once you have collected all the ingredients, all you need to do is to put them in a blender until everything seems to have amalgamated.
Add some ice for a refreshing energy drink. Enjoy!
2. Bright 'n Early Recipe
Ingredients
1/4 cup lemon juice
1/2 cup orange juice
Around 2 cups of water
1/8 tablespoon of salt
A couple of tablespoons of sugar or honey
Directions
Put everything in the blender and voila! Then you will have a fresh, healthy energy drink at your disposal. The ingredients can be mixed around as per availability and taste as well.
3. Sweet and Smooth-ie Recipe
Ingredients
2 to 3 cups of coconut water
Strawberries (around 1 cup)
A cup of water
Ice
1/8 tablespoon of salt
A couple of tablespoons of sugar or honey
Directions
Blend the mixture until it is smooth and then enjoy!
4. DIY Energy Shot
Ingredients
A couple of bags of green tea or some herbal passion tea
2 ounces of water
2 teaspoons of lemon juice
Some liquid stevia extract
Directions
Immerse the tea bags in hot water for five minutes and then add the lemon juice and stevia extract to it.
Put the concoction to chill and then either have it as a shot or add some more water to it so that you can sip it as a drink.
5. Breakfast Energy Smoothie
If you have ever wondered how to make an energy drink at home that is delicious and easy to make, then this is the one.
Ingredients
Frozen fruits like blueberries, raspberries, blackberries, etc.
Vanilla extract
1 cup yogurt
Directions
Put these berries in your blender, add some vanilla extract and yogurt and then blend. Have it fresh for maximum enjoyment!
A useful tip is to put the softer ingredients at the bottom and then add the harder ingredients near the top.
6. Cherry Lemonade Energy Drink
Ingredients
1 cup of green tea
1/2 cup of cherry juice
1/2 cup coconut water
Some seltzer water
A little honey
Freshly squeezed lemon juice
Some ice
Directions
Mix all the ingredients well in a large container, and then chill them in the fridge or add some ice. Now your energy drink is ready to serve! You can choose to add some lemon slices as a garnish for the drink.
7. Super Easy All Natural Energy Drink
Ingredients
20 ounces of water with some ice cubes thrown in
1/2 teaspoon of matcha green tea powder
Some stevia liquid sweetener or honey
1/2 freshly squeezed lime
Directions
Mix all the ingredients together and serve them as needed. This drink can provide an immediate shot of energy like coffee but does not cause an acidity in the process.
8. Maggie's Energy Drink
How to make an energy drink at home? Try this one! This recipe requires just 10-12 minutes of preparation time.
Ingredients
4 ginseng tea bags
Some water
Some sugar (or an artificial substitute)
Freshly squeezed lemon juice
A couple of herbal tea bags
Directions
All the tea bags need to be brewed together before adding the lemon, sugar and remaining water to them. Refrigerate this mixture for about an hour and then serve.
9. Grizzly Bears Homemade Energy Drink
Ingredients
1/3 cup of lemon juice
1/4 cup honey
Water
Salt
1/4 teaspoon of baking soda
Directions
Just mix all ingredients up and put the mixture to chill.
This is a very customizable recipe that users can alter as per their taste or the availability of the ingredients. Some people even switch out the water and replace it with a fruit juice of their choice.
10. Strawberry Energy Drink
Ingredients
1/2 cup of frozen strawberries
A couple tablespoons of honey
1/3 cup of milk powder
A sliced peach
A tablespoon of lemon
Some ice
Directions
Add all the ingredients except the ice and then blend until the mixture is smooth.
You can then add the ice and then blend it again to finely chop the ice; however, some people prefer to just add it whole in the end.
This energy drink is very popular since it is quite sweet and appeals to the taste buds.
11. Gatorade Substitute
People wondering how to make an energy drink at home can try this one.
Ingredients
10 tablespoons of sugar
3/4 teaspoon of salt
A Koolaid mix for flavor
Some water to add volume
Directions
Mix all of them, chill it and enjoy!