Having a good job means a lot more than just earning a paycheck. A person should enjoy going to work each day, feeling as if they are making a positive contribution in the world with their natural talents. Working with children can be exhausting and frustrating, yet highly rewarding. Although not everyone is gifted in this area, those who are find a career in childcare most satisfactory. Childcare isn't just about babysitting, although that is a noble profession in itself. Among many careers working with kids, the health-related careers are the most financially profitable choices.
11 Medical Careers Working with Children: Duties, Requirements and Salary
1. Pediatrician
A pediatrician is a children's physician. A pediatrician must be an MD, which takes 4 years of college with a science emphasis, medical school for 4 years, then 3 to 8 years of residency. A pediatrician can work in a hospital, clinic, or from a private office and expect to earn an average annual salary of $183–189k.
2. Pediatric Dentist
Just as the name implies, the pediatric dentist treats children from babies to adolescence. You must be a licensed dentist, a graduate of an accredited dental school, and pass credentialing examinations. A pediatric dentist should also possess a calm, friendly demeanor and be a person who relates well to children. The average annual salary for a pediatric dentist is around $169k.
3. Developmental and Behavioral Pediatricians
The developmental and behavioral pediatrician is specially trained to evaluate and treat children who may have learning, developmental, and mental health issues. They pay close attention to the whole child development, including academic progress, motor skills, hearing and vision, language, and more. They can prescribe medications such as those used for ADHD. The average annual salary is around $140k.
4. Child Psychiatrist
A psychiatrist is an MD who specializes in the diagnosis and treatment of behavioral, emotional, and mental disorders. They also deal with the depression and anxiety that often occurs along with learning and attention issues in children. The child psychiatrist has specialized training in mental health disorders in children and teenagers. They can prescribe medications and provide psychotherapy. A child psychiatrist can expect to earn an average annual salary of $216k.
5. Pediatric Oncologist
The pediatric oncologist treats cancer and blood disorders in children from infancy through adolescence. The pediatric oncologist must complete 3 years of pediatric residency after medical school graduation, followed by 3 years of a pediatric hematology-oncology fellowship. Leadership skills, the ability to work with others and to relate to and counsel the patients' families, and compassion for the children are necessary skills for this career. The average annual salary is $275k.
6. Child Psychologist
The child psychologist is closely related to the child psychiatrist. These mental health professionals diagnose and treat many disorders such as autism, personality disorders, learning disabilities, and cognitive delays. They analyze troubling behaviors and create programs to help the child to develop appropriate behavior and thought processes. The child psychologist may have a private practice or work within a school environment. The average annual salary estimate is about $81k.
7. Pediatric Registered Nurse
Besides being a doctor, you can also pursue careers working with children by being a kind nurse. A pediatric nurse specializes in working with children from birth to adolescence in clinics, hospitals, or doctors' offices. They do routine checkups, developmental screening, immunizations, treat ordinary childhood diseases and work with parents.
A bachelor of science in nursing (BSN) is required to become a pediatric RN. The average annual salary in 2015 is $70K.
8. Neonatal Intensive Care Unit (NICU) Nurse
A NICU nurse cares for premature babies and babies with a wide variety of health issues that need to be treated before going home. The NICU has advanced technology to aid the medical professionals in caring for the babies. The nurse need to monitor vital signs and see that all equipment is operating correctly, keep parents updated on the progress of their baby, and work under the neonatologist's supervision.
A BSN is required to become a NICU nurse. Often, previous pediatric experience is also required. The average annual salary is around $65K.
9. Labor and Delivery Nurse
The labor and delivery nurse follows the mother-to-be through the process of giving birth. She or he needs to assist the doctor, and be the major contact with the patients and family members. The nurse monitors vital signs, keeps alert to possible complications and notifies the doctor if necessary. She or he also helps the new mothers with baby care and breastfeeding.
Licensed practical nurses (LPN) and registered nurses (RN) can work in labor and delivery. Additional classwork and on-the-job training is acceptable. Annual salaries range from about $40k for LPNs to approximately $64k for RNs.
10. School Nurse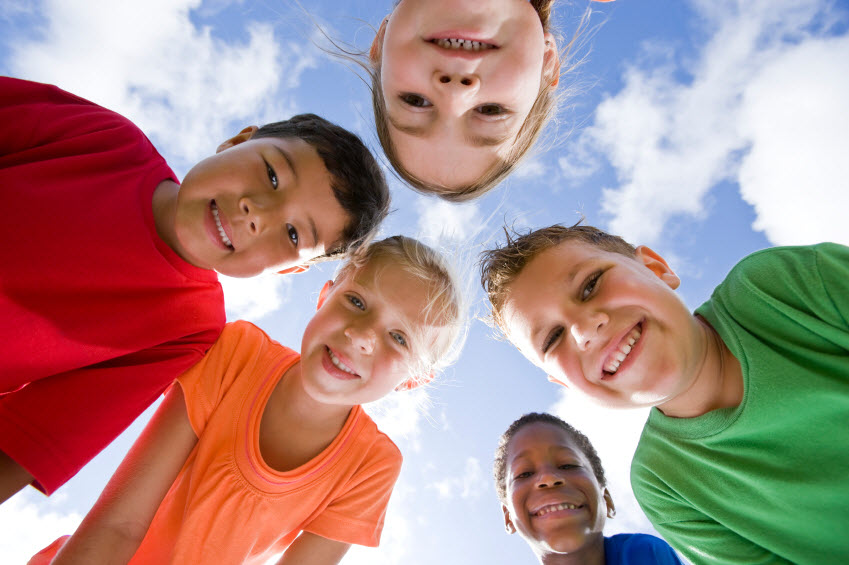 If you prefer to work with children rather than babies, being a school nurse might suit you. The school nurse is available to treat a child who gets sick or hurt at school. The school nurse may also administer prescription meds to students, and ascertain that all students meet health requirements. The nurse may also be asked to lead out in health education seminars and programs.
The average annual salary for a school nurse is around $70k. A BSN is usually recommended, along with previous acute care experience.
11. Developmental Disability Nurse
If you have a special compassion for children with special needs, developmental disability nursing could be just right. This type of nurse works with children who have Down's syndrome, autism, or other special needs. You must be an experienced RN to obtain a Developmental Disabilities Nurse Association Certification (CDDN). You must also possess compassion, grit, and excellent communication skills to work with this type of child and the family.
With these qualifications, you may expect an average annual salary of $62k.
Qualities Needed in Careers Working with Children
There are several qualities that a person must possess if they wish to pursue a career working with children.
1. Genuine Love for Kids
You must genuinely like kids. Not everyone is suited to work with kids. Some find children annoying; some find them too noisy or too rowdy; some just don't know how to talk to or interact with a child. That's OK—just pursue another vocation.
2. Patience
One must have a huge capacity for patience in dealing with children. You must remember that they are just that—children and not mature yet. There are times that you need to teach and explain over and over just for one thing. And children are easily distracted and may say or do exasperating things. But they will appreciate your patience in longer term.
3. Calm Yourself in an Emergency
Remaining calm can mean the difference between life or death. If the adult is calm, the child will likely remain calm. If you prepare yourself ahead of time for emergencies, you will find it easier to remain calm yourself, and that calmness will transmit to the children in your care.
4. Good Communication Skills
Being able to communicate with children is vital when working with them. You must speak as an adult, yet use words that are on their level, whatever the age. Kids know when they are being talked down to and they resent it.
5. Enthusiasm
Enthusiasm is "putting my whole heart into what I do." Whatever the task, no matter how big or small, it will always turn out better if you put your whole heart into it. Your "spark" of energy and excitement can ignite others to live their lives with enthusiasm. Children love adults who are enthusiastic and full of joy of life. If you are passionate about life, chances are that the child you are mentoring will catch that enthusiasm. This is one of the most important qualities for careers working with children.