Have you noticed the increase in concentration, alertness and an increment in your energy levels when you take a cup of coffee in the morning or the tiredness and inability to focus when you skip your cup of coffee? The reason for this is caffeine, a powerful stimulant contained in coffee. Some examples of stimulants like coffee and tea are used commonly by people to enhance their alertness and ability to remain awake for long periods. If used in a controlled manner, stimulants can be helpful but abuses can be dangerous. Some stimulants are illegal while others need prescription.
What Are Stimulants?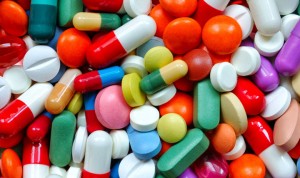 Stimulants are chemicals in the form of drugs that are used for the purpose of exciting the central nervous system or simply to enhance your brain activity. Stimulants can increase the body temperature, blood pressure and heart rate. They are known as uppers because of their ability to raise your self-confidence and lift your mood. They can also make you alert, sharp and physically active for a longer time period by boosting your brain's electrical activity.
Types and Examples of Stimulant Drugs
Some stimulants that are considered legal:
Nicotine (present in tobacco)
Energy drinks
Pills for weight loss
Prescription Amphetamines like Dexedrine, Desoxyn and Adderall used for treating ADHD or ADD
Caffeine
Energy drinks, pills for weight loss, nicotine and caffeine are all popular legal stimulants but addictive in nature. Consuming them regularly for a few days would get you hooked on them and when you don't consume them for even a day, you are going to start craving them. Withdrawal symptoms like preoccupation with cigarette or drink or irritability are often experienced if you decide to quit these stimulants.
Some examples of stimulants that are considered illegal include:
Ecstasy or trip drug
Cocaine
Crack
Methamphetamine
Ecstasy, cocaine, crack and methamphetamines are illegal stimulants which are all very addictive in nature. They can uplift your mood, send your heart and mind racing and increase your energy levels. These controlled substances are known to increase sexual activity. Weight loss, insomnia and appetite loss are some of the other side effects associated with these illegal stimulants. You can go to the extent of committing a crime to continue using these stimulants. Recovering from such addictions requires drug intervention.
How Do They Work?
The beneficial effects of stimulants are brought about by boosting the levels of norepinephrine, serotonin and dopamine in the brain. Norepinephrine is essential for boosting sharpness while dopamine is a neurotransmitter associated with feelings of pleasure, reward, attention and concentration. Glutamate is another neurotransmitter whose levels are increased by some stimulants. It is related to inhibition and behavioral control. Low glutamate levels are often observed in patients with attention deficit hyperactivity disorder (ADHD).
Here's a list of the major types of drugs and how do they work:
| Type of Drug | Effect on the Body | Example |
| --- | --- | --- |
| Depressant | decreases brain activity | Temazepam, solvents, alcohol |
| Hallucinogen | changes what we hear and see | LSD |
| Painkiller | stops nerve impulses | Paracetamol, aspirin |
| Performance Enhancer | enhances the development of muscles | Anabolic steroids |
| Stimulant | boosts brain activity | Ecstasy, caffeine, nicotine |
FAQs on Stimulants
Besides the examples of stimulants, there are many other questions of great concern:
Q1: How are they used?
Stimulants like Adderall, Dexedrine and Ritalin, also known as Uppers, Speed and Bennies, are a class of drugs that are available in the form of capsules and tablets. They are used medically for treating certain health conditions like ADHD and narcolepsy.
Q2: What are the dangers of abuse?
Heart failure, psychosis, panic, delirium and irregular heartbeat are among the dangers of stimulant abuse.
Q3: What are the possible side effects?
Amphetamines can affect the cardiovascular system and cause angina, hypertension, arrhythmias, syncope and maculopathy. Myocardial infarction and cardiomyopathy are the dangerous side effects of amphetamines which can occur at high doses. Amphetamines can also affect the central nervous system and cause coma, seizures, confusion, tremors, dizziness and insomnia. Use of amphetamines is contraindicated during lactation and pregnancy because their metabolites are present in breast milk and they can cause birth defects in newborns.
Other possible side effects of stimulants include hypersensitivity, urticaria, rashes, glaucoma, anorexia, diarrhea, abdominal cramps, vomiting and nausea.