Long relationships are heaven and love, but with the passing of time that burning flame begins to extinguish, it may die eventually if you don't do something about it. You think you are playing your part well and you can't pinpoint anything that is making your relation dull. But sometimes even the tiniest bits of changes can make a huge difference. These fun sex things to try will help to keep those fireworks popping between the two of you.
10 Fun Sex Things to Spice Up Your Sex Life
1. Bond with Bondage
Light teasing bondage can spice up things for you just the way you want. Nobody is asking you to chain him down or whip him; however, tying him to the bed with handcuffs or blindfolding him would definitely bring some heat to your bed. To ice the cake, you may let him take his turn so he feels dominant too. We choose to be submissive or dominant according to our nature but switching the role once in a while will not only make you more experienced, you'll enjoy every bit of it by exploring your very own sexuality, not to mention the extra fun you and your lover are going to have.
2. Grab a Copy of Kama Sutra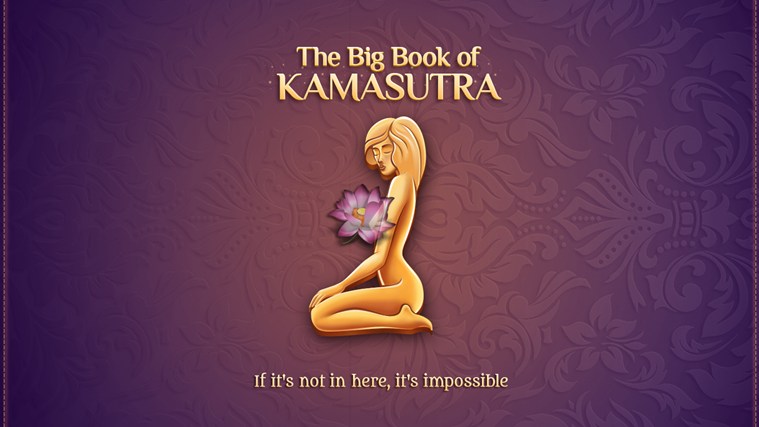 Yes, that's one hundred and ten percent right! If you're out of ideas regarding fun sex things to try, then let this ancient book be your guide to perfect sex. Get your very own copy of Kama Sutra that contains all exciting sexual positions. Pick out a position with your lover and try it the next time you two are having sex.
Warning: These sex positions can be very tricky but equally fun and sexy at the same time and they may be difficult to try, but isn't that the exciting part?
3. Feather Makes It Better
If you are not ready for handcuffing or blindfolding then start with the easiest sexiest thing to do. Use a feather to tickle him. A feather tickler is sensual, gentle to the skin and feels like silk when rubbed across the skin. Feather ticklers are oh-so-seductive and tempting. A must have sex toy for your much needed sex play. It may make you feel just the way you do when he brushes his fingertips against your skin, or even better, because the feel of a feather tickler is far too softer and gentler.
4. Do It Before the Clock Ticks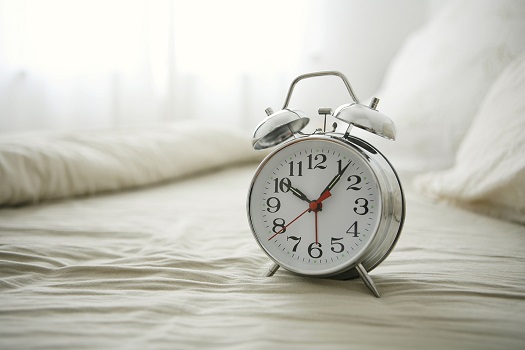 It is an easy way to make things sexy. Choose a time interval with your partner like 15-20 minutes and do not let him penetrate you before the interval is over. This will give you and your lover more time for the foreplay. If your foreplay is arousing enough, then the sex will be magical for sure. There's no question how much exciting time-bombing could be, all that teasing and longing could be the extra ingredient that you so badly need in your sex life.
5. Burn It with Oil
Bring your massaging oil to a rather more exciting purpose. Spread a towel on the spot where you want to do it and then put on some massaging oil on each other, from legs to the breast, almost covering up the entire body. Roll around to see the magic. Sure it's messy but lubrication will totally change the way how your skin touches against you lover's. You can make this whole thing even more erotic by doing it outdoor, on your favorite beach or whichever spot you like. Be sure to avoid it when using condom as it can degrade the latex.
6. Sex in the Car
Too old school? Works every single time! Make sure you find a quite spot where you could do it in the car without being interrupted. How does sex in the car make any difference? Remember losing virginity at prom night? That's how you need to play this game. Play along the virgin role and let your man be the teacher/expert. Play innocent and let him instruct you on what to do with your mouth and hands. It's one of the fun sex things to try to ignite the moment. This way you'll learn where he wants you to touch him and how he wants to get things done.
7. Add a Dash of Humor
Keeping things fun and natural can totally save your sex life and make it healthier and happier. Just be yourself, you don't have to be perfect to give him the time of his life! Start with a silly lap dance or hum a tune during oral sex and let him make a wild guess. It would not only bring the two of you some good time together but it will make you feel closer to each other,and not just physically. However, this will only work if your lover appreciates it and enjoys the silly sex moments with you.
8. Sexting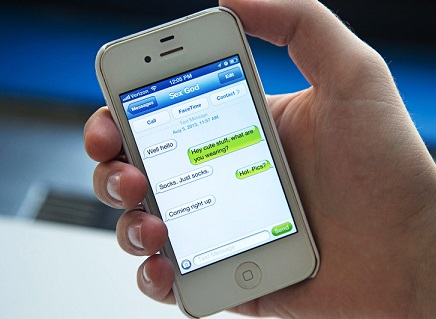 Sexting is not only restricted to young people. You can sexting your lover and keep him thinking about you all day until he comes back home from the work and takes you in his arms right away. You don't have to use words that make you uncomfortable; you can tease him by telling him how incredibly hot he looked after the morning shower or how you can't wait to be alone with him. An ideal sexting doesn't make people feel disgusted and only adds the missing spark.
9. Go 50 Shades of Grey Style
BDSM can be one of the most exciting and fun sex things to try.After the mega-popularity of FSG, submissive/dominant characters have become the thing. BDSM will cross your mind the moment you see the words ''kinky sex''. Prior to buying the BDSM starter pack, decide with your partner what part of it excites him the most, which role would he like to play. Then you can play slaves, blindfolding and of course the possibilities are endless.
10. Sugar, Spice and Everything Nice
Add some sweetness to get that spice! Try something more natural that won't only feel better but taste better too. Whipped cream bikini is quite a mainstream, so how about drizzling maple syrup or honey on the abdomen and nipples and let him lick it with his tongue?