In general, fruits and vegetables are considered low-calorie foods. Most people think you can indulge as much as you want in these fresh foods, but you must use caution as some are actually calorie rich. High calorie vegetables are great for you if you are trying to put on weight, but if you are trying to shed a few pounds you should limit or monitor your consumption of them.
High Calorie Vegetables
1. Artichoke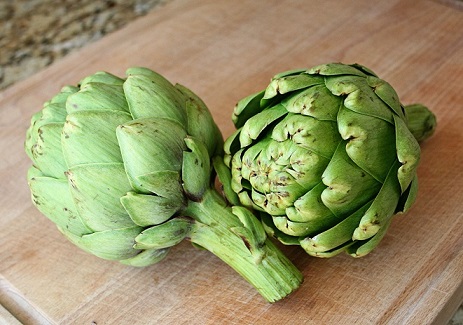 One artichoke contains about 100 calories, but don't let that scare you. The inside of this thorny vegetable is packed full of minerals, antioxidants, vitamin C, vitamin K, folate and fiber. It is so rich in health benefits, artichokes are in the top 20 USDA ranked antioxidant-rich foods. While they require careful preparation, this vegetable can be eaten in a wide-variety of dishes. Typically, artichokes are steamed and then the inner portion called the heart is removed and eaten. This is the meaty part, which can be added to dips, salads and main dishes like casseroles.
2. Potato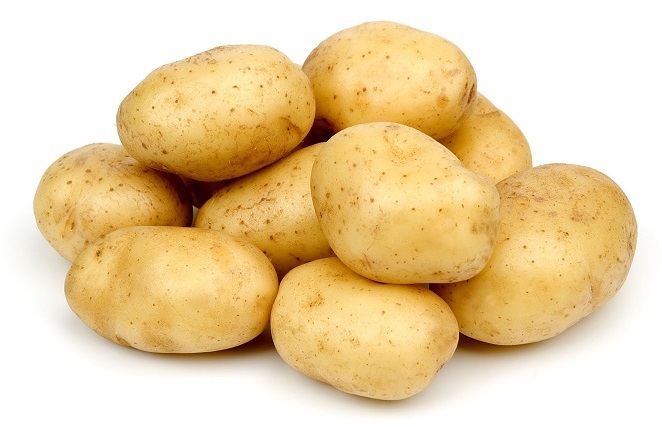 A popular side dish, a medium size potato contains approximately 110 calories. Often considered a starchy food and one of the high calorie vegetables, potatoes contain resistant starch which is a carbohydrate similar to dietary fiber. They are rich in antioxidants like vitamin C, anthocyanin and carotenoids. They are also a source of vitamin B, potassium, magnesium, and are naturally fat and sodium free.
There are a wide variety of potatoes – red, yellow, purple, russets, and fingerlings and on and on. Potatoes are a very versatile vegetable and can be prepared in numerous ways. They can be boiled, baked, mashed, fried and roasted. You can season potatoes with a little salt, pepper and herbs for a wonderful side dish.
3. Corn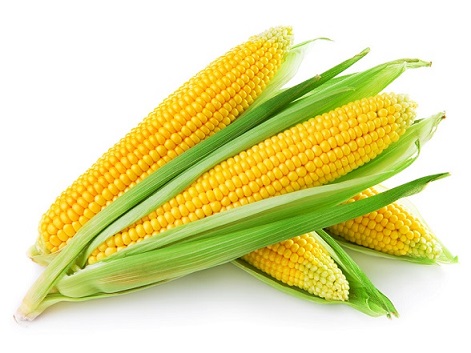 One ear of corn contains around 80 calories, 10 of which are from unsaturated fat. This cholesterol-free low-sodium vegetable has 10% of your daily recommended intake of fiber, as well as a good amount of vitamin A, vitamin C, vitamin B, magnesium and potassium. Even though it contains carbohydrates, corn is also full of insoluble fiber which is believed to feed the good bacteria in your digestive tract. This starchy vegetable can be prepared in several ways and can be added to many types of dishes. You can bake, roast, boil, microwave or shuck it from husk and add it to casseroles, soups, salads and so forth.
4. Green Peas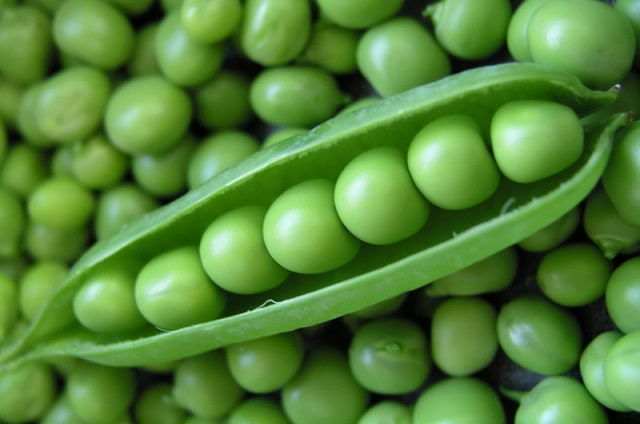 While one 4-ounce serving of green peas has about 80 calories, it is considered one of the most nutritious types of high calorie vegetables. Containing no cholesterol, this legume is rich in minerals, antioxidants and vitamins as well as being a good source of folate, fiber and protein. One serving contains nearly 70% of the recommended daily intake of vitamin C. All of these nutrients help your body fight infections, have anti-inflammatory properties and work against free radicals. Green peas can be blanched, sautéed, boiled and steamed. You can eat them alone or add them to salads, casseroles and other types of side dishes.
5. Sweet Potatoes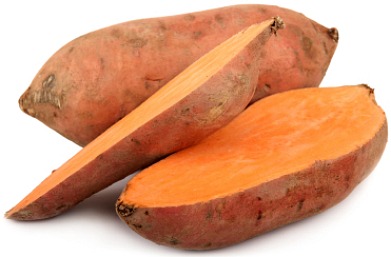 One medium 5-ounce size sweet potato contains approximately 100 calories, along with 120% of the recommended daily intake of vitamin A. This fat-free low-sodium vegetable is also full of vitamin B5, thiamin, riboflavin, carotenoids, and vitamin B6. Although considered one of the high calorie vegetables, the sweet potato is highly regarded as a super food linked to good eyesight, anti-aging properties, heart health and cancer prevention. Often used in pies due to their sweet flavor, they can be baked, boiled, roasted, mashed or cubed and added to other dishes. A popular Thanksgiving dish is baked sweet potatoes with a marshmallow topping.
6. Parsnips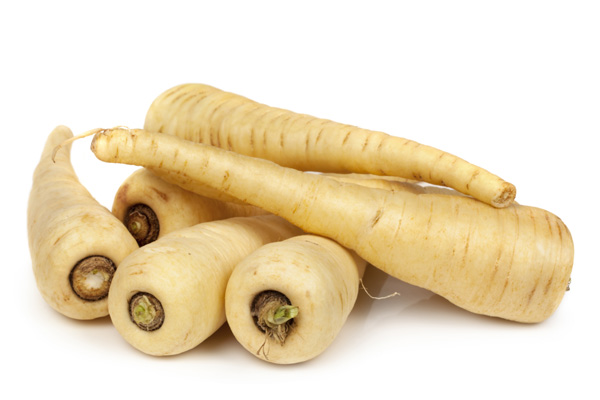 One cup of sliced parsnips contains 100 calories. However, this root vegetable has high amounts of zinc, potassium, iron, and magnesium and is a good source of vitamin B, E, K and C, fiber and protein. Research has linked the consumption of parsnips to lower chances of diabetes, stronger immune systems, lower blood pressure and a healthy digestive system. Many recipes recommend you peel the skin off parsnips before cooking but if you do not, just be sure to scrub clean. You can chop and add to stews and soups or you can roast and boil to eat them on their own.
7. Pinto Beans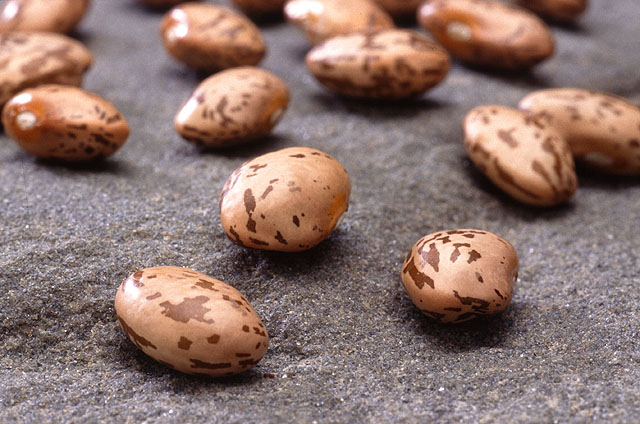 One ½ cup serving of pinto beans contains 120 calories, as well as one-third of the daily recommended fiber intake. Considered one of the high calorie vegetables, it is free of fat, sodium and cholesterol. Pinto beans are a good source of folate, protein, vitamin B, iron, potassium and magnesium. Consumption of this vegetable has been linked to good heart and digestive health, increased energy, lower risk of diabetes and better memory. You can add pinto beans to soups, stews, casseroles and other dishes or you can boil and eat them on their own. It is recommended you wash and soak raw beans first before cooking.
8. Beets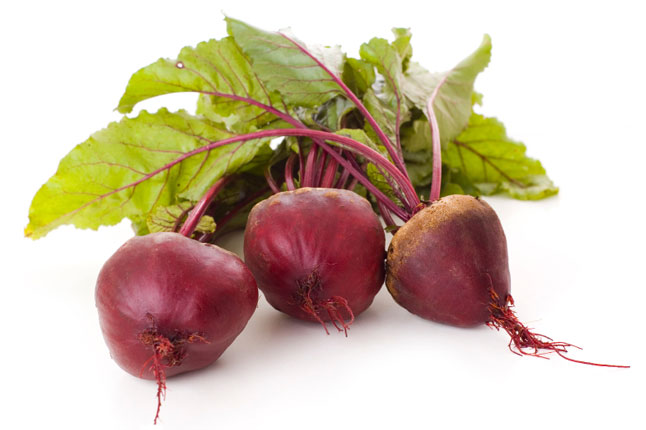 One cup of sliced beets contains about 70 calories. Low in fat and sodium, this cholesterol-free root vegetable is high in fiber, vitamin C, folate and potassium. Beets are often boiled or blanched and canned but they can be eaten fresh as well. You will often see them added to salads. Even the leaves of beets (often referred to as chards) are high in nutritional value. These greens are a good source of magnesium, vitamin A and C, potassium, iron and calcium. They can be chopped and eaten raw or sautéed with herbs and spices for a nice side dish. You can add the leaves to soups, too.
9. Butternut Squash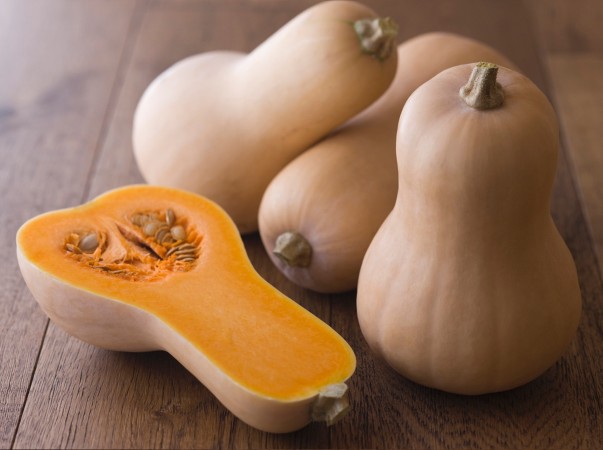 A cup of mashed butternut squash contains approximately 80 calories. Even though considered amongst high calorie vegetables, one serving of this vegetable will give you nearly 500% of the recommended daily intake of vitamin A, as well as 50% of vitamin C and 25% of fiber recommended daily intake. Not even considering other nutrients in butternut squash, these alone can increase immunity, improve vision, fight free radicals and toxins and strengthen bones. Butternut squash is usually boiled or baked and then mashed, but it can also be chopped and roasted. It is a nice addition to a stew or salad or can stand on its own as the main ingredient of a creamy soup.
10. Acorn Squash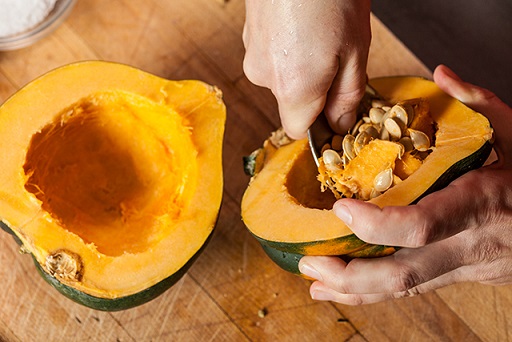 Acorn squash is considered a winter squash. One 1-cup serving contains about 80 calories. High on the sodium side, it boasts over 25% of the daily recommended intake of fiber and vitamin C, and is a good source of vitamin A, potassium, vitamin B6, calcium and magnesium. Health benefits from eating acorn squash include a stronger immune system, improved vision, lower blood pressure, better digestion and healthier skin and bones. Because of its shape, acorn squash are often stuffed and baked. You can also boil, roast, sauté and steam this tasty vegetable. It is often added to other dishes, such as stews and soups.