There are many things in life that change us for the better – sometimes it's incidents we witness, people we come in contact with, TV shows that we watch, a tragedy that happens in life… and sometimes, those things just happen to be plain old books! If you're a bookworm, then you're not entirely alien to the concept of books turning your world upside down. And that's mostly because of the amount of energy and emotions you invest in the story and characters, isn't it?
Books That Will Change Your Life
In our list, we've made a compilation of fictional and non-fictional books from different genres, so that you can pick the ones that suit your taste the most.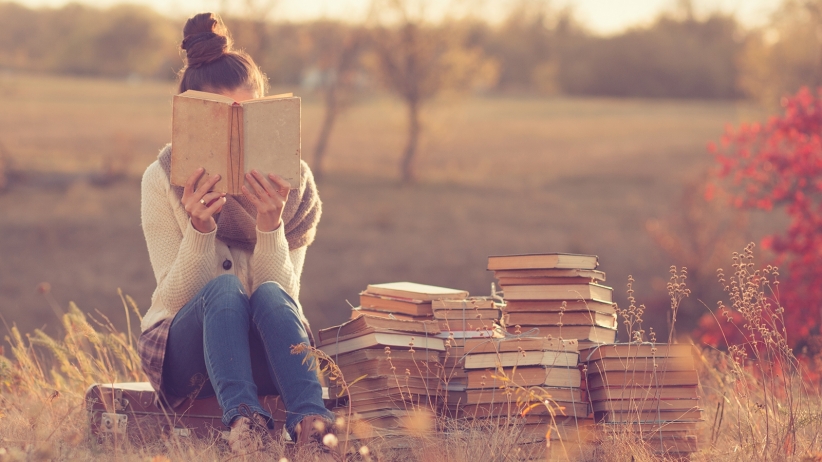 1. Man's Search for Meaning (Viktor Frankl)
Frankl was one of the hundreds of thousands of victims and one of the very few survivors of the Auschwitz concentration camp. His 1946 book is about his life experiences during the Second World War, and how his life revolved around finding that one thing in life which could make him look at things in a positive manner. The book turned out to be a huge commercial success, and even today it is regularly listed in the top 10 list of the most influential books ever published.
2. The History of Love (Nicole Krauss)
This winner of the 2008 William Saroyan International Prize for Writing (fiction) details the love that blossoms between Alma and Leo Gursky. Spanning over a decade, the book delves deep into the relationship that the two share, and also places emphasis on the 3 books that Leo writes for Alma during those 10 years. If you're a romantic, then this is definitely one of those books that will change your life for the better.
3. As a Man Thinketh (James Allen)
Published in 1903, this literary essay isn't exactly everybody's cup of tea. To quote Allen, the book is about "the use and application of thought to happy and beautiful issues". Through his book, he wants to convey to the world that every human being holds the key to happiness or sadness in their own hands, and how, if they wish, they can transform their lives.
4. To Kill a Mockingbird (Harper Lee)
This 1960 Pulitzer Prize winning book is today considered a part of classic modern American literature. Despite having dark undertones of racial bigotry, abuse and rape, the novel is better known for its humor and of course, its standout protagonist - Atticus Finch. If you haven't read it, then know that it's exactly the type of books that will change your life forever. So go ahead and buy this book; you won't regret your decision, promise!
5. The Road Less Traveled (M. Scott Peck)
With opening lines that state, "Life is difficult. This is a great truth, one of the greatest truths. It is a great truth because once we truly see this truth, we transcend it", the book immediately catches the attention of its readers. It then goes on to beautifully illustrate to its readers about the true causes of unhappiness in people's lives, and how such sadness is a necessary part of one's life in order to be able to grow spiritually and mentally.
6. The Power of Habit (Charles Duhigg)
This is one of those books that inspire you to, putting it bluntly, get your shit together. Getting respect from colleagues, wanting that girl to notice you, losing weight, starting your own business venture – whatever it is that you want in your life can always be made possible by simply understanding how your habits work.
7. Life of Pi (Yann Martel)
If you didn't watch the immensely successful movie adaptation of the Life of Pi, you've really missed out on something. The book outlines the story of Pi Patel, a boy with an unusual interest in animals. Thanks to an unusual turn of events, he is left stranded in a lifeboat right in the middle of the ocean. To make things work, his only company are animals, a zebra, a hyena, an orangutan and a Bengal tiger. So, what happens next? You gotta read the book to find that out!
8. Never Split the Difference (Chris Voss)
Voss is a former FBI hostage negotiator who chose to share his experiences with the entire world, which is about how to make things work in your favor in an unfavorable situation. So if you're the type of person who's heavily into criminology, detective or crime novels, this is hands down one of those books that will change your life.
9. The Red Tent (Anita Diamant)
If you're one who feels strongly about feminism and gender equality, then this book is a must read for you. The novel focuses around the life of Dinah, and through her eyes, we get to see the type of lives that women in biblical times lived. It also delves on the relationships shared between sisters, mothers and daughters, the complexities of love and the unimaginable troubles faced by people living in a foreign land.
10. The Secret (Rhonda Byrne)
This 2006 self help book almost instantly became in international phenomenon. Bryne's thorough discussion on the "law of attraction", and her insistence on the "power of thought" and its ability to change every aspect of life are thoroughly embraced by one and all. Sure, critics questioned the very premise of her entire book, but that didn't stop the book from selling 19 million copies the world over!