Created in the Republic of Korea, the Mymi Wonder Patch is a revolutionary new product that promises to reduce your belly area by one to two inches within a matter of months. You don't need to do anything more than wear it properly. Not sure about whether this is too good to be true? Fortunately, there are many Mymi wonder path reviews to help you decide.
Mymi Wonder Patch Reviews from Others
The Claims?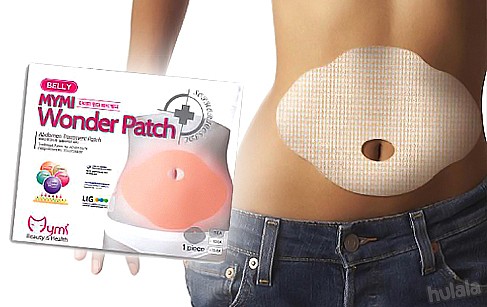 This wonder patch is exactly what it says it is – a patch that is worn on the body, right on the belly, in order to help burn fat. All patch ingredients are all-natural, including capsacin (extract of chilies), sophorisoside (Japanese tree extract), and caffeine, among others. These ingredients combine to create a fat-burning powerhouse.
But as many have said in their Mymi Wonder Patch review, there are problems with the patch. It's a good idea on the surface, but there are issues that might be too great to overcome for the average user.
The Reviews?
Comments that have appeared on various websites, including Amazon, tend to give a very negative Mymi Wonder Patch review. These comments point out that the product doesn't work, that it leaves skin itchy and red, and that only exercise can truly help. In addition, the instructions are written in Korean, which makes it tough for the average American to understand.
Another Mymi Wonder Patch review points out that the user must purchase an authentic patch, not one that has been made by some other manufacturer, and that it must be pushed against the body very well to properly adhere. Apparently the patch can become hot against the skin, which might indicate that it is working as promised. However, the adhesive is very strong and can eventually leave red marks. One reviewer wound up with very dry skin, plenty of itching and discomfort, and had to stop using it due to those reasons. In fact, using these across skin with stretch marks resulted in scarring and a visit to the doctor.
You can learn the detailed Mymi wonder patch review by one girl with pictures attached HERE.
If you do choose to use the Mymi Wonder Patch, keep in mind these tips for use:
Carefully remove the film that covers the sticky part of the patch.
Place it right over the navel area, and press gently to attach.
Don't move for a few minutes to allow for proper adhesion.
Remove it after six to eight hours.
In the end, it is important to remember that gimmicks and promises that seem to be too good to be true should be avoided, especially when it comes to weight loss. The only truly proven way to lose weight is through reasonable diet and lots of exercise. Stick to a healthy diet, get lots of workouts in, and save your money instead of buying products like this one.