Prenatal appointments are essential for the good health of both you and your baby. The moment you realize you are pregnant, you should schedule a visit with a medical practitioner of your choice. It may not seem like it at first, but every moment counts.
In this article, we take a look at questions to ask at your first prenatal appointment and the things you should know so that you can be better prepared.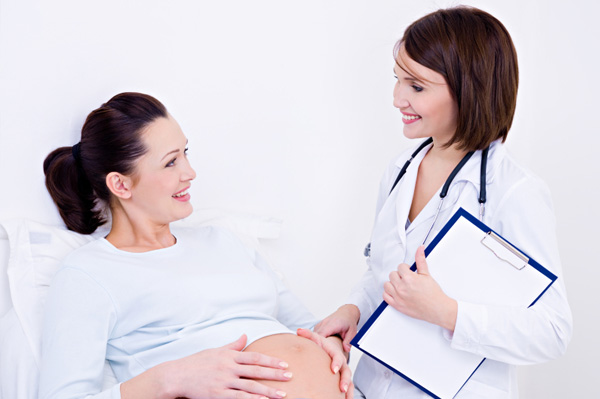 Questions to Ask at First Prenatal Appointment
1. Am I Pregnant?
Not all of us are actually unequivocal about the pregnancy. Sometimes, pregnancy symptoms may manifest, yet we may not be pregnant. It is not uncommon for a woman to get a false negative. It is also not unheard of that you get a false positive. Of course, on most occasions, if the test says you're pregnant, you probably are. But, if you are not sure, you could always ask the doctor to perform a test and get that out of the way.
2. When Is the Baby Due?
Say you are already sure you're pregnant, or you have been tested and it has been confirmed. What then? The very first question you should ask when you know you're having a baby is when it is due. The only thing you need to know to approximate the due date of your baby is the first day of your LMP (last menstrual period). From there, you can count 40 weeks; this is the average time for a pregnancy.
Remember that the due date is just an estimate. Your baby may not actually be born on the exact day your math arrives at (he/she actually only has a 5 percent chance).
3. Should I Continue Taking My Current Medication?
For the doctor, questions to ask at first prenatal appointment will include questions about your medical history. If the doctor doesn't cover this sufficiently, you should ask about your current medication or supplements (if indeed you are taking any). He/she should explain to you the types of drugs that a pregnant woman may and may not take.
4. How do I Know If My Pregnancy Is High-Risk?
There are a few conditions that determine a high-risk pregnancy. High-risk in this case means that one of you and your baby is in danger of one complication or another during pregnancy, after deliver, or both.
Some conditions that may put you in this sort of danger include hypertension, diabetes, heart disease, cancer, autoimmune diseases, and sexually transmitted infections. You may also be at risk if you are below 15 or above 35 years old.
5. How Much Exercise Should I Do, If At All?
You should also ask about exercise. In most cases, you will be told that many terrible pregnancy symptoms can be alleviated with a little exercise. One thing exercise will do for you that you will truly appreciate is it will help you sleep better, and that is something you need when you're pregnant.
6. What Tests do I Need to Take?
You definitely don't want surprises. You want to be prepared for anything. So questions to ask at first prenatal appointment should also include tests that will be administered to you throughout the entire pregnancy, not just the first visit. Ask when and if they will be performed.
7. What Is the Maximum Amount of Weight I Should Gain?
You hear a lot of women giving "getting fat" as a reason to not get pregnant. Perhaps you have the same reservations now that you are with a child. It doesn't hurt to ask the doctor about the amount of weight you should expect to gain and also when weight gain begins. You will put on some weight during your pregnancy, so it's best you talk to the doctor about it.
8. What Should I Do If I Feel Something Is Wrong?
There are all sorts of symptoms that are normal during pregnancy. There are also those that only occur when something goes horribly wrong. Never hesitate when you feel like something, with you or with the baby, is wrong. During the first prenatal appointment, talk to your doctor about this.
9. What Should My Diet Be Like?
Now that you're pregnant, perhaps there are things about your diet that you need to give up or start eating. When you ask the doctor about exercise, also talk to him/her about diet. Ask about the things in food that could be good for you and the ones that could be bad. Ask for examples of foods you should eat and foods you should stay away from as well.
10. Other Important Questions to Ask at First Prenatal Appointment
Besides the questions mentioned above, there're some other things that you may want to ask based on your specific condition:
Can I have sex during pregnancy?
Can I travel by car, train or plane?
Can I still have beauty treatments during pregnancy?
What vitamins and supplements should I take during pregnancy?
What can I do to ease the morning sickness?
Are there any other symptoms that I should know about?
Should I take any prenatal class?
Will I see the same doctor for every appointment?
When should I have my first ultrasound?
When can I hear my baby's heartbeat?