The shoulder labrum is a cartilage located around the fastening of the shoulder socket. It has 2 core functions, one of which is to provide stability by deepening the socket, and the other is to act as an attachment for tissues like biceps tendon. Every so often, labrum injuries require surgery. If you have had the misfortune of needing one, you might wonder how long it will take to recover after this procedure.
What Is the Shoulder Labrum Surgery Recovery Time?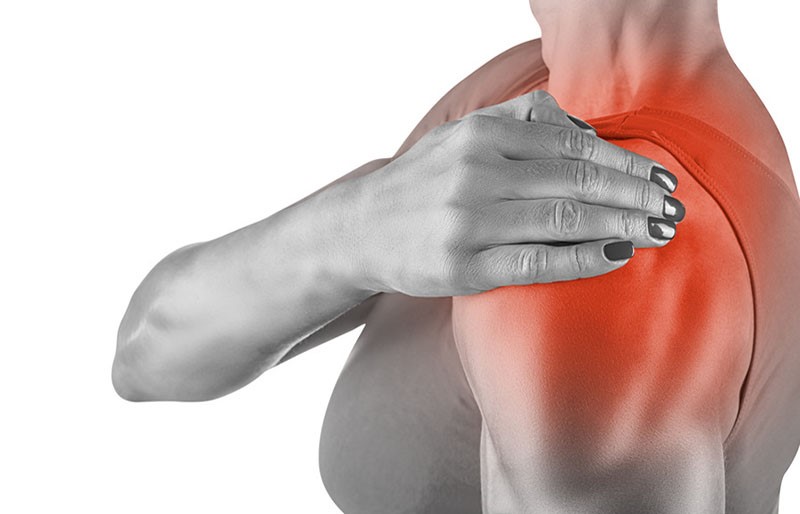 It usually takes from three to four months for the shoulder to fully heal. However, if the shoulder wasn't so stable and the surgery was substantial, it could even take up to six months to heal properly. On the other hand, if it was stable, you could be permitted to continue with your sports activities around six weeks after the surgery.
Rehabilitation After Shoulder Labrum Surgery
Right after the surgery, your doctor will come up with a rehabilitative protocol for your affected shoulder. While every doctor has his/her own unique protocol, typically they all consist of 4 phases.
The first phase is immobilization which could last up to four weeks.
The second phase is recovery which lasts from the 4th to the 6th week after the surgery.
The third one is strengthening, lasting from the 6th to the 12th week after the surgery.
And finally, the last phase includes returning to work or training, which is about 4 to 6 months after the successful procedure.
Immobilization
During this stage, you should have your sling on to ensure proper labrum surgery recovery. Naturally, this doesn't apply to when you are in the shower or at your physical therapy.
First, your physical therapist will introduce you to some passive exercises that will help you improve your range of motion. He/she will also introduce you to some of the strengthening exercises such as ball squeezing and strengthening of the grip, both of which can be completed almost without any pain in your operated shoulder. You will start doing some isometric exercises during this stage as well, such as putting the elbow against the wall.
Recovery
The sling is no more needed once you enter this phase. Also, this is when you start doing some active exercises to improve your range of motion.
Some of the common ones are using a cane as a guide for your arm while you are raising it above the head and walking the fingers of your affected arm all the way up the wall. During this whole process, your physical therapist will be there to supervise you and ensure that you are activating your muscles properly.
Strengthening
You should be able to reacquire the full range of motion by this stage of labrum surgery recovery.
This is when strengthening exercises get harder and you begin doing some free weight shoulder ones. Proprioceptive workouts are essential during this stage, particularly those of reactionary and rebounder types.
Returning to Work or Sport
Before you decide to return to work or training, you must reacquire the full range of motion. The strength and endurance of your operated arm should be similar to the opposite one; otherwise, you risk developing injuries.
Extra Tips for Better Recovery After Shoulder Labrum Surgery
1. Swelling and Bruising
There's a high chance that you will experience swelling of the operated shoulder. In fact, this could even be so bad that it spreads throughout your entire arm. However, you can easily prevent or eliminate swelling if you keep on squeezing a soft item such as a sponge or a stress ball.
It is also possible to develop bruising in the area around stitches, which, sometimes, has a tendency of extending to the upper arm or chest region. To alleviate some of the discomfort of your upper arm and accelerate labrum surgery recovery, keep on bending and straightening your elbow. But remember that your hands need to stay weight-free while you are doing this.
2. Sleeping
Sleeping is tricky in the first couple of days after the surgery. Actually, at this time, most people can only manage to do so in a vertical position. Additionally, it might be a good idea to put a pillow behind the operated shoulder as it will prevent you to ''roll'' backwards.
3. Driving
Getting back into the driver's seat depends on which shoulder is affected, whether you have stopped taking drugs and what type of transmission your car has. Your doctor is the one who decides when you can resume driving. However, if the pain and range of motion are acceptable, this could be possible a few weeks after the surgery.