Dark spots can mar your appearance and have a negative effect on your self-esteem. They can occur because of a number of reasons including overexposure to sunlight, lack of sleep and stress. Fortunately, there are a number of treatments available that can help in eliminating these dark spots and Beverly Hills MD Dark Spot Corrector is among them. This Beverly Hills MD Dark Spot Corrector review can give you an idea about this product.
Manufacturer Information
Who Made It?
Beverly Hills MD Dark Spot Corrector is the brainchild of Dr. Payman Danielpour and Dr. John Layke. Dr. Danielpour is from California and trained at Mount Sinai Medical Center in general surgery. And Dr. Layke is from Milwaukee and trained at the University of Illinois Metropolitan Group Hospitals in Chicago in general surgery.
Ingredients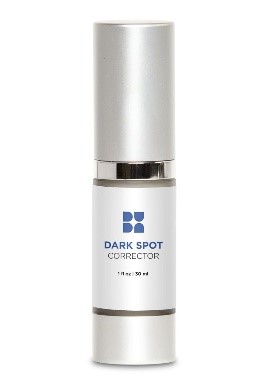 There is a nice blend of sophisticated and rare ingredients in Beverly Hills MD Dark Spot Corrector, making it an effective product that can lighten the dark spots without side effects. The ingredients listed below in this Beverly Hills MD Dark Spot Corrector review have been taken from the official website of this product.
Kakadu Plum: This fruit is native to North Australia and is quite rich in Vitamin C, which is considered vital for brightening up your skin and giving it a youthful glow and can also help in softening dark spots.
DermalRx (Yeast Extract): It acts as exfoliate and can have a resurfacing effect on your skin without irritating it. This ingredient is used in place of chemical peels because of its ability to make you more radiant.
Daisy Flower Extract: This ingredient works as a skin lightening agent. This natural extract can stop dark spots from appearing without causing bleaching effects.
Niacinamide (Vitamin B3): It is a vitamin which enhances the resistance of the skin to external damage, stopping the dark spots from occurring again. It improves skin tone as well.
Here is a full ingredients list:

How It Works
According to the official website of the Beverly Hills MD Dark Spot Corrector, 9 out of every 10 instances of dark spots result from exposure to UV radiation. Hyperpigmentation, which is the process of formation of dark pockets of melanin under the skin by even average exposure to the sun, can become more visible with the passage of time.
Dark spots can show up all over the body and make you look a lot older than you are. Previously, toxic chemicals and bleach were used for lightening dark spots which caused all manner of side-effects.
Reviews from Customers: How Well Does It Work?
Beverly hills md dark spot corrector review varies from one to another, and here are the typical ones which shows it might not work for some people while others see great results:
Reviews from official website
I started using this product earlier this year. In the beginning, I used it sparingly as I had been using other products for my sun damaged skin. I started using it more regularly since March and in only two weeks I have seen a considerable change in the dark spots on my face have lightened quite a bit.
I am a runner and have been running for a number of years. I use sunscreens on a daily basis and still noticed dark spots appearing on my face maybe due to aging or hormonal imbalances. I had been covering a rather large dark spot on my cheek until I started using this product. In a matter of a few weeks, the dark spot has lightened a great deal and I am hopeful that it is going to go away completely. It really is an amazing product.
From brightreviews.com
I am an African American and I had been fed up of using bleaching creams which were making my skin tone uneven. This product on the other hand has been very helpful for me as it has made my skin tone brighter even although the dark spots are still there. I have been using this product for a week now and have seen immediate results. This product hasn't burnt my skin and is the only one that has worked for me.
I am 61 years old and have undergone many treatments for my dark spots. I used this product regularly for a month and was disappointed with it as it didn't have any effect on my dark spots. The representatives from Beverly Hills MD suggested me to use the product more frequently throughout the day but it didn't work as well. I am not going to recommend this product to anyone.
From ebay.com
I have been using this product for more than two months for the dark spots on my skin. I haven't seen any results so far. I would suggest you to not waste your money on this useless product and get a tan instead.
From natureshealthwatch.com
I used the Dark Spot Corrector for the dark spots on my left hand and nose that I have had ever since I was seventeen years old. I have been using this product for a while and have seen changes in both my dark spots that have faded quite a bit. I have used this product for the dark spots under my eyes with good results and it has improved my complexion too.
I am a resident of Las Vegas. I have a sensitive skin which was damaged in the early seventies during a trip to Puerto Rico. I have had dark spots for many years under my eyes. Using this miracle product, however, has helped me in improving my complexion and lightening my dark spots. This product is gentle on my sensitive skin too and I am very impressed with it for which I thank the team behind this product.
Notes to Keep in Mind
Do remember the following things if you are thinking about trying this product:
This product is quite expensive.
It isn't approved by the FDA.
This product comes with a money back guarantee of 60 days.
You can opt to use this product if you have no problems in becoming a lab rat for Beverly Hills MD. However, the findings of this Beverly Hills MD Dark Spot Corrector review suggest that you must decide for yourself about the safety of this product by researching the list of its active ingredients.
There is no shortage of anti-again skin care products manufacturers in the market. Perricone MD, Kate Sommerville and SkinCeuticals are among some of the companies that are manufacturing such products using different ingredients.