Are you experiencing severe dizziness for no particular reason? Do you easily feel hunger and discomfort with an increased desire to eat? Watch out! The frequent occurrence of being dizzy and hungry may be two different things, yet pertains to a single result - that something is wrong in your body. These symptoms may be an indication of an underlying medical condition that needs to be managed and given attention.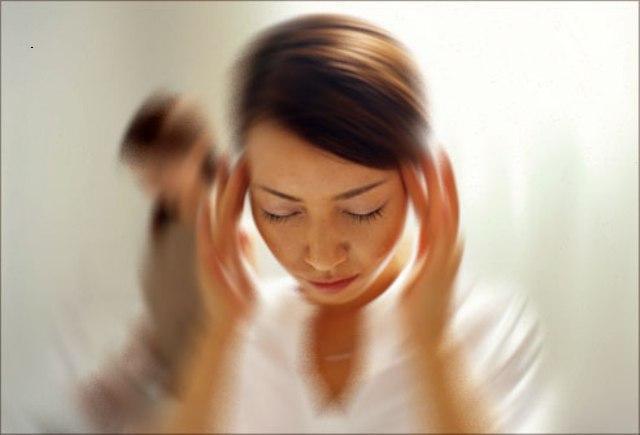 What Causes Dizziness and Hunger?
Listed below are some of the medical conditions with detailed information about its causes and recommended treatments.
1. Meniere's disease
Meniere's disease is a chronic ear condition that occurs due to the changes in the balance of fluid in the inner ear. It can occur in one ear or in seldom cases both ears. There is no known cause of this condition; however, there is a tendency that this medical condition is hereditary.
Symptoms:
Extreme dizziness
Loss of hearing and balance
Ringing in the ears
Nausea and vomiting
Ear pain and discomfort
Treatments:
Diet with low-sodium
Water pills or diuretics
Medications to lessen dizziness and help control nausea
Surgery
2. Hypoglycemia
Hypoglycemia, also known as insulin reaction, normally occurs in diabetes patients when their blood sugar level becomes too low (below 70 mg/dL). Possible causes of this medical condition include inadequate food intake, increased exercise rate, or too much insulin intake.
Symptoms:
Dizziness
Hunger
Anxiety and fatigue
Excessive sweating
Headache and confusion
Treatments:
Eating and drinking glucose-rich foods
Injection of glucose
3. Motion sickness
Motion sickness occurs when people are moving in a vehicle such as a car, bus, boat, or plane. Some experts think that it occurs as a result of a conflict in the sensory input of motion from the brain, the eyes, and the ears.
Symptoms:
Dizziness
Nausea and vomiting
Treatments:
Over the counter and prescription drugs
4. Malnutrition
Malnutrition is a condition that occurs when the body is not getting enough nutrients due to several factors. Some include unbalanced diet, improper digestion and absorption of nutrients, and alcoholism. Severe cases may be life-threatening and cause permanent damage to the body.
Symptoms:
Dizzy and hungry feeling
Unintentional weight loss
Fatigue
Food cravings
Slow growth
Treatments:
Dietary changes
Nutritional supplements
Medications for underlying medical conditions
Tube feeding
5. Arrhythmia
Arrhythmia is a heart rhythm disorder that occurs when the electrical impulses that control the heartbeat are not working properly. It can make the heart beat too slowly, too quickly, or at times give irregular heartbeat. The condition may be harmless for some but can be dangerous over time.
Symptoms:
Dizziness
Fatigue and feeling faint
Palpitations
Shortness of breath
Pain and discomfort
Treatments:
Proper medications
Pacemaker
Cardioversion or a shock to reset the heart
Ablation therapy
Surgery
6. Medication reaction or side effect
Side effects of medication occur due to allergies and sensitivities to the medicine taken, especially during large dosing. It may occur in all types of medications, even with the natural remedies, depending on the body's reaction towards a particular medication.
Symptoms:
Dizziness
Fatigue and weakness
Nausea and vomiting
Stomach upset
Seizures
Treatments:
Immediate stopping of the medication
Treating symptoms that occur
7. Anemia
Anemia is a condition that occurs when the body doesn't have enough red blood cells to carry oxygen to the tissues. It comes in many types, depending on the causes. Some of the common causes of anemia include blood loss, vitamin deficiencies, pregnancy, and chronic diseases such as cancer and autoimmune disorders.
Symptoms:
Dizzy and hungry feeling
Fatigue and weakness
Headache
Pale skin
Chest pain and shortness of breath
Treatments:
Iron and vitamin supplementation
Changes in diet
Blood transfusions
Medications such as Epogen
Surgery
8. Diabetes Type 1
Diabetes is a chronic condition wherein the pancreas doesn't produce enough insulin for the body to use. It may occur at any age and may lead to serious complications in the heart, kidneys, nerves, eyes, and feet.
Symptoms:
Hungry and thirsty
Dizziness
Fatigue and tiredness
Frequent urination
Blurry vision
Treatments:
Insulin
Medication for high blood pressure
Low dose aspirin therapy
9. Hyperthyroidism
Hyperthyroidism or overactive thyroid occurs when the thyroid gland produces too much thyroid hormone, allowing the body functions to speed up. It is fairly common, especially in women. A common cause of this medical condition is the immune system disorder known as Grave's disease.
Symptoms:
Hunger
Fatigue and trouble in concentrating
Palpitations and shakiness
Weight loss
Sensitivity to heat
Treatments:
Thyroid gland suppressants
Beta blockers for rapid heart rate
Radioactive iodine
Thyroid replacement therapy
Surgery to remove all or part of the thyroid gland
10. Exercise or physical activity symptoms
Exercise symptoms occur when too much physical activity is done or when starting an exercise for the first time. It can instantly increase the heart rate for a few minutes and recovery will depend on the physical health of the person.
Symptoms:
Dizzy and hungry feeling
Headache
Dehydration
Fatigue and feeling faint
Muscle aches and strains
Shortness of breath
Treatments:
Rest and relax
Cold or ice packs
Heat therapy
Compression bandages
Pain relievers and anti-inflammatory medications
Drinking water and other liquids
Some of the problems may be harmless while others can be serious and may lead to a more serious condition. It is therefore important to determine the root cause of such conditions by consulting a doctor. This will allow accurate prognosis, better management and proper treatment to any of the medical conditions causing these symptoms.