When a child has a fever, parents are often concerned and make a trip to the emergency room if it gets too high. A fever is a temperature above 100.4℉. High fevers can occur even with an infection that isn't life-threatening. Some children can even go as high as 107℉. A fever is a concern when a child is less than 2 years old or if it persists. This article will help you understand the causes of fevers that recur and what you can do about them.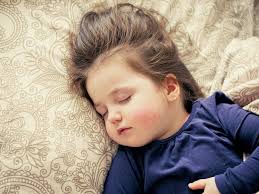 Causes of Recurrent Fever in Child
Recurrent fever can be caused by a number of things, some are very simple illness, but some may be more serious. If it occurs in your child, it needs to be evaluated by a doctor. It is helpful to understand some of the things that cause this to happen.
1. Dental Abscess
An infected tooth can cause a dental abscess to form in the mouth. The infection can cause recurrent fevers when the abscess flares from time to time until the infection invades the bloodstream and becomes constant. This can happen with or without pain and needs dental treatment right away.
Symptoms
Fever
Toothache
Jaw Pain
Facial Swelling
Loose Tooth
Bad Breath
2. Periodic Fever Syndrome
This is a genetic syndrome inherited from parents that causes fever in children without the presence of an infection. It is a gene mutation and most children are perfectly well between flares of the disorder. The syndrome affects each child individually depending on the location where they live, ethnic background, and affected areas of the body. Treatment also depends on the above factors.
Symptoms
3. Cyclic Neutropenia
This disorder occurs when the white blood cell count drops. The white blood cells fight infection in the body by killing off bacteria. This condition causes recurrent fever in child over a "cycle" pattern. There are periods of wellness and the white blood cell count drops in a pattern over a three-week cycle.
Symptoms
Fever
Feeling ill
Mouth ulcers
Lack of appetite
Gum disease
4. Borrelia Burgdorferi
Borrelia is the bacterium that causes Lyme disease. You get this from being bit by an infected tick. It is usually deer ticks that carry borrelia and common on the East coast, although you can get it anywhere in the United States. Ticks are common around animals and heavily wooded areas. Lyme disease can cause a recurrent fever if left untreated. It can be treated with a course of antibiotics that should be started as soon as possible after the bite is noticed.
Symptoms
Fever
Chills
Night sweats
Muscle aches
Joint pain
Fatigue
Nausea
Headache
Rash
5. Crohn's Disease
Crohn's disease is an unexplained inflammation of the digestive tract and colon. It can cause recurrent fever, along with other symptoms. The bowels become inflamed and the inflammation can spread to all areas. There is no cure, but treatments can lessen the severity of the disease.
Symptoms
Fever
Fatigue
Bloody stools
Diarrhea
Sores in mouth
Malnutrition
6. Eppstein-Barr Virus
The epstein-barr virus is a very common virus among children and young adults. You may also know this as either "infectious mononucleosis" or "the kissing disease." It is highly contagious via the saliva and one can catch it from kissing, eating, or drinking after someone with it. It can cause serious illness, but most cases are mild. Epstein-barr can cause recurrent fever in child over the entire course of the illness since it takes weeks to build up immunity to the virus.
Symptoms
Fever
Sore throat
Cough
Extreme fatigue
Weakness
Chills
Headache
Abdominal pain
Rash
7. Behcet's Disease
This autoimmune disorder causes inflammation and vasculitis in the body. It can cause recurrent fevers with disease flares. It most commonly affects people between the ages of 20 and 30, but can affect anyone of any age. The highest evidence of behcet's is in Turkey, with middle eastern males being the most affected. Behcet's isn't contagious and treatable, but there is no cure.
Symptoms
Mouth ulcers
Skin ulcers
Genital ulcers
Inflammation of the eyes
Digestive system ulcers
Joint pain
Headaches
8. Lymphoma
Lymphoma can cause recurrent fevers because it is a cancer of the immune system. You can either have non-Hodgkin lymphoma or Hodgkin's disease. Both affect the white blood cells causing abnormalities in the T cells or the B cells. This type of cancer can be triggered by infections or a compromised immune system.
Symptoms
Fever
Night sweats
Weight loss
Lymph node swelling
Abdominal pain
Cough
Fatigue
What to Do
Fevers aren't always serious, but they can be uncomfortable. Fever can help fight off infection and sometimes is best left alone. When a fever gets to a certain temperature, it may be helpful to take some measures to bring your temperature down. If your child is normally healthy and just suffering from simple fevers, you can try the following measures to help:
Cool Washcloth. Try a cool washcloth on the forehead. You can also place your child in a tepid bath to help bring the temperature down.
Remove Clothing. Extra clothes and blankets can hold in heat. Try taking off some extra clothes and cover your child with a light blanket or sheet.
Increase Fluids. Make sure offer extra fluids with a fever. Fever causes fluid losses and your child's body needs them replenished. Extra fluids can also help keep the body temperature down.
Take Fever Medication. If an infection is causing recurrent fever in child, the doctor may recommend giving your child an over-the-counter fever medication.
Call the Doctor. If no home measures work to control the fevers, you need to contact your child's doctor. If a fever lasts more than a few days or continues to return, something more serious may be going on with your child that needs to be checked out.