Did you know that every time you take antibiotics, you disrupt your gut flora? Antibiotics treat bacterial infections by killing harmful bacteria. However, they also kill good bacteria within the gastrointestinal tract, which deprives the gut of the health supporting microorganisms. Whenever you take antibiotics, you need to replenish the numbers of friendly bacteria in your gut. It is said that yogurt is an excellent choice. Why should you combine yogurt and antibiotics together?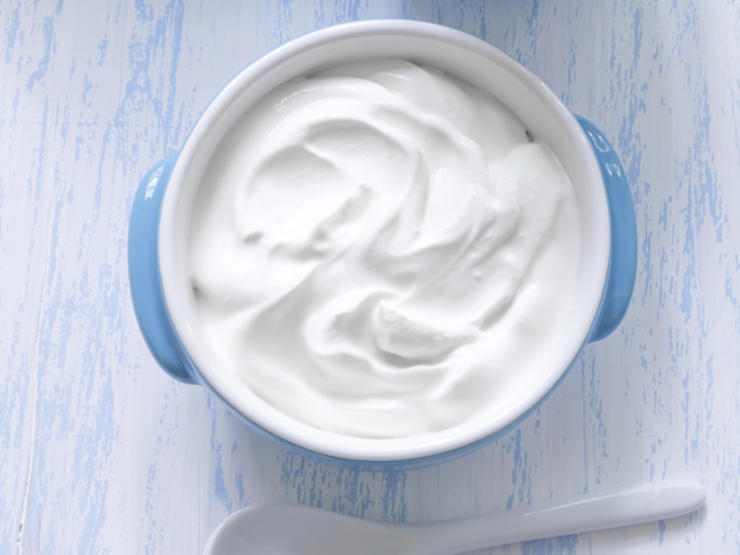 Why Should You Eat Yogurt with Antibiotics?
Taking yogurt and other probiotic foods when you take antibiotics can help prevent diarrhea which may accompany the treatment. Friendly bacteria can also decrease or prevent bloating or the urge to have frequent bowel movements.
Antibiotic Side Effects
Most antibiotics have some side effects such as diarrhea, bowel inflammation, nausea, vomiting and fungal infections like thrush, within the mouth, the digestive tract, and vagina. Other less frequent side effects are abnormal blood clotting, other blood disorders, development of kidney stones, sensitivity to sunlight, and deafness.
Why Yogurt?
Yogurt is rich in probiotics. The term probiotics refers to microorganisms that have similar properties to the beneficial microorganisms that reside within the human gut. Good, beneficial or friendly bacteria are found in some foods and supplements.
The functions of the gut flora are usually disrupted when you take antibiotics. This is because besides killing disease-causing bacteria, antibiotics also kill the friendly bacteria in the gut. Therefore, taking yogurt and antibiotics can help increase the population of the good bacteria and prevent you from the side effects of antibiotics.
How to Eat Yogurt with Antibiotics
To get the benefits of probiotics, choose probiotic yogurt that contains a high concentration of friendly bacteria than ordinary yogurt. Continue to eat the probiotic-rich yogurt for a week or two after completing the course of antibiotics. In case you get persistent diarrhea, bloating, fever, or abdominal pain, consult a doctor.
Beware of the Following Combination
Being a milk derivative, yogurt contains calcium which can combine with tetracycline antibiotics within the stomach. If this happens, the quantity of tetracycline available for absorption decreases, which may reduce the potency of the tetracyclines. To prevent such interaction when you are on tetracycline, eat your yogurt 2 hours prior to or 4 hours after taking a dose of tetracycline.
Tetracyclines include Declomycin (demeclocycline), Minocin (minocycline), and Achromycin (tetracycline).
Not a Cure for All
While study results on combining yogurt and antibiotics are impressive, the combination is not necessarily recommended during every antibiotic prescription. Experts advise the following types of patients to try probiotics:
Those who have suffered from diarrhea associated with an antibiotic, especially those who have had C. difficile infection
Those who need to take antibiotics for more than 5-10 days
Those who switch from one type of antibiotic to another within a short time
Other Foods to Eat While on Antibiotics
1. Consume Lots of Probiotics
In addition to yogurt, other probiotic foods include kefir, kimchi, and sauerkraut. Alternatively, your doctor may suggest that you take a probiotic supplement.
More probiotic foods include some cheeses, acidophilus milk, and buttermilk. Probiotic vegetables include tempeh and miso which are made from fermented soy. Clearly, read the label when choosing any processed foods for probiotics, and ensure that they contain cultures of active, live bacteria which have not been destroyed by processing.
2. Fill Up on Vitamin K
Some experts advise that in case you have to take antibiotics for long periods of time, you should also take vitamin K supplements. This is because the antibiotics may kill bacteria residing in your gut that are involved in the synthesis of vitamin K in your body. The absence of vitamin K synthesis in the body can lead to deficiency.
You can increase your vitamin K intake by including leafy green vegetables like spinach, asparagus, green tea, and beef liver.
3. Vary Your Diet
Antibiotics may also cause yeast overgrowth. This can lead to stomach upsets. It can also cause vaginal yeast infections in women. You can combat this problem by consuming raw garlic and onions regularly, besides yogurt and antibiotics.
Your vitamin B levels may also get low when you take antibiotics. You, therefore, need to eat more whole grain foods and green vegetables like broccoli.
4. Avoid Some Foods
Leaving out certain foods helps to improve absorption of antibiotics so that they work more efficiently. You should avoid acidic foods like soda, citrus fruits, orange juice and tomato sauce according to some dietitians. These foods can interfere with the absorption of some antibiotics.
You should also keep away from sugary foods, as well as foods that contain calcium or iron because these minerals can interfere with the proper absorption of the antibiotics.