It is natural to crave for more fat and sweet stuff during pregnancy. However, you need to be very careful with what you include in your pregnancy diet, especially when you are talking about some Cheddar on crackers or something similar. Eating cheese during pregnancy may cause complications, mainly because of a bacterium called Listeria, which is found in certain types of cheese. It means not all types of cheese are bad, and that is why many women ask about gruyere cheese pregnancy effects. Let's find out more about it.
Is It Safe to Eat Gruyere Cheese in Pregnancy?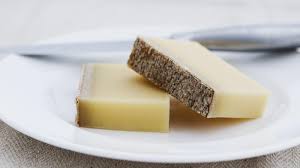 Yes, you can consume Gruyere cheese during pregnancy along with Cheddar, Jarlsberg, and Gouda, all of which are from the category of hard cheese. Hard cheeses are safe to eat during pregnancy even when they are made using unpasteurized milk.
Characterized by its firm, crystalline texture, hard cheese usually has a long maturation process. Mostly, hard cheeses are made using pasteurized milk, which is safe to consume in pregnancy. Even when unpasteurized milk is used, you do not have to worry about bacterial infections because the cheese is cooked at high, bacteria-killing temperatures. They do it to separate the curd from the whey.
It is important to mention that even hard cheeses can have listeria, but the numbers are usually too low to cause any problem. That is the reason why you can enjoy gruyere cheese in pregnancy without having to put your unborn baby's health at risk.
A Short List of Hard Cheeses
Cheddar, Caerphilly, Edam, derby, English goat's cheddar, double Gloucester, havarti, gruyere, Gouda, feta, red Leicester, Lancashire manchego, parmesan, Orkney, provolone, and pecorino.
Other Cheeses Safe to Eat in Pregnancy
Besides gruyere cheese pregnancy is also safe with other types of cheese in your diet, so long as you know they have not been made with unpasteurized milk. Some common options include feta, mozzarella, cottage cheese, quark, halloumi, ricotta, paneer, and cream cheese, including mascarpone. You can also consume some types of goats' cheese. Moreover, it is also safe to consume probiotic yogurt and milk drinks from soured cream, agefrais, and crème fraiche during pregnancy.
Some Great Options of Cheeses for a Baby Shower
As you know gruyere cheese is always a good choice, but you can opt for some other types of cheeses, especially if you want some for a baby shower. Here are a few suggestions:
1. Etorki
This pasteurized sheep milk cheese come from the Pyrenees and is quite buttery, rich, and nutty. It is quite like Ossau Iraty or Pyrenees Brebis, but the major difference is that it uses only pasteurized milk. The use of pasteurized milk makes it perfectly safe for pregnant women. You may also want to include it in your pregnancy diet because it has a higher fat content as compared to cow or goat cheese.
2. Drunken Goat
This cheese is something you can always have for a baby shower mainly because it is like having cheese with wine. This pasteurized goat milk cheese is from Southern Spain. It is cured for a couple of days in grape, and this wine wash gives you delicately boozy notes. That winey smell will make you fall in love with it.
3. Gorgonzola Dolce
In addition to gruyere cheese pregnancy diet can be enriched by other types of cheeses. If you are looking for something super soft and gooey, try gorgonzola dolce. Again, it is a safer choice for pregnant women because it is made from pasteurized milk. This blue cheese offers a perfect combo of the mildness associated with sweet butter and the strength of a blue. It looks perfect too, with its light blue veining and amazing texture.
4. Sini Fulvi Taleggio
Made with pasteurized milk, this soft cheese is something all lovers of Brie will appreciate. The only issue you may have is that taleggio could be a bit stinky for you. However, its milky richness makes it a perfect choice for a shower. This sinfully creamy cheese is certainly something you will like when you cannot have Brie.
Cheeses Unsafe to Eat in Pregnancy
You have gathered the fact that eating gruyere cheese in pregnancy is safe because it is a hard cheese. However, you also need to learn a bit about some cheese types that you should avoid during pregnancy. For instance:
You should avoid mould-ripened soft cheeses, both unpasteurized and pasteurized. Some common names are blue brie, brie, camembert, cambozola, taleggio, chaumes, pontl'eveque, and chevre.
You should avoid blue-veined cheeses, such as blue wensleydale, bleu d'auvergne, bergader, tome, roncal, gorgonzola, dolcelatte, Danish blue, and shropshire blue.
You should not eat soft, unpasteurized cheese during pregnancy. The list includes sheep's and goat's cheeses pyramide, chabichou, and torta del casar.