Congestive heart failure (CHF) refers to a chronic progressive condition on the heart muscles that affects their pumping power. CHF refers to the stage where the fluids accumulate around the heart and cause it to pump inefficiently. The heart has four chambers: the upper half has two atria while the lower half has two ventricles. The ventricles supply blood to organs and tissues while the atria receive circulated blood. CHF occurs when ventricles fail to pump enough blood in the body, causing blood and other fluids to accumulate in the lungs, liver, abdomen, and lower body.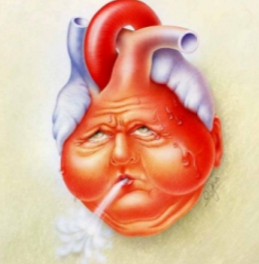 What Are Causes of Congestive Heart Failure?
The conditions that affect the cardiovascular system may lead to CHF. These include:
Hypertension: CHF may occur when the blood pressure is above the normal level. Hypertension results when cholesterol and fat restrict blood vessels, which constraints blood supply through the blood vessels.
Coronary artery disease: Coronary arteries supply blood to the heart. Fatty substances including cholesterol block the arteries and make them narrow, which restricts blood flow and may lead to artery damage and congestive heart failure.
Valve conditions: The heart valves open and close to let blood in and out of the heart chambers. When valves fail to function properly, ventricles will work harder when pumping blood. This may lead to an infection or defect in the heart.
Other causes of congestive heart failure include:
Acute and prolonged arrhythmias
Exposure to toxic substances such as cocaine and alcohol
Viral infections in the heart
Genetic heart diseases
The following lifestyle habits increase the risk of CHF:
Taking salt in high amounts which increases fluid retention
Lack of exercise
Excessive smoking
Failing to comply with medications and therapies
Obesity, diabetes, allergic reactions, thyroid disease, and severe infections also will increase your risk of CHF.
What Are the Symptoms of Congestive Heart Failure?
People suffering from CHF sometimes may not suspect any problem with their heart, because some of their symptoms may not be from heart:
Early symptoms include coughing and inability to take a deep breath especially when lying down.
Worse attacks of breathing problems including chronic obstructive pulmonary disease, asthma and emphysema.
CHF may coexist with one or several of these symptoms.
The obvious symptoms of CHF include:
1. Exercise Intolerance
A person with CHF cannot tolerate exercise includingmild exercises that he or she could before. Fatigue and shortness of breath limit the person's ability to exercise or walk at a normal pace.
2. Shortness of Breath
The patient may experience dyspnea or difficulty breathing when being active. At worse stages of CHF, the person may experience shortness of breath at night and must sit or stand to breath normally. This condition is referred to as paroxysmal nocturnal dyspnea. If the accumulation of fluids in the lungs worsens, the person coughs a frothy pick fluid.
3. Fluid Retention and Swelling
The patient suffers edema or puffy swelling in the legs, ankles, and feet. Pitting edema may occur if the puffy areas are pressed down. The swelling may be severe and extend to the abdominal wall, hips, scrotum and finally to the abdominal cavity.
How Can Congestive Heart Failure Be Treated?
Your doctor will recommend different kinds of treatment depending on the causes of congestive heart failure. The treatments will also vary based on your health status and progression of the disease. They include:
1. Medications
The medications used to treat CHF include:
Angiotensin-converting enzyme (ACE) inhibitors, which can open blood vessels to enable blood flow. Vasodilators are good alternatives when a patient cannot tolerate inhibitors.
Beta-blockers, which are able to reduce blood pressure and slow down the heart rhythm.
Diuretics, in order to reduce the fluid content in the body.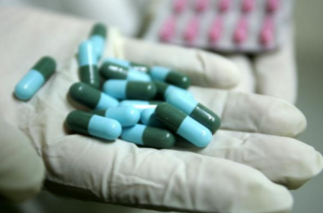 2. Surgeries
Surgery is necessary when medications fail to treat the condition. One option is angioplasty, which is a procedure that opens up blocked arteries. An alternative procedure is a surgery to repair heart valves, which enables valves to function properly.
Can I Prevent CHF from Worsening?
When you know the causes of congestive heart failure, you can prevent it from worsening in the following ways:
Maintain a low blood pressure: Blood vessels constrict in case of heart failure, which forces the heart to use more pressure to pump blood through the vessels. Maintaining a low blood pressure enables the heart to pump blood with no extra stress.
Monitor your symptoms: Inspect your body for swelling daily. Contact your doctor in case of increased swelling.
Check your fluid balance: You may be required to monitor your bowel movements and the amounts of fluids you take in daily. Limit your fluid intake within 2 liters per day.
Control your sodium intake: A low-sodium diet reduces fluid retention, swelling and breathing difficulties
Keep a healthy weight: Your ideal weight should be within 4 pounds of your dry weight. Check your weight at the same time every day, in the same clothing, before eating, after urinating and using the same scale.
Apart from these, you should also:
Contact your doctor if you suffer new symptoms and in case your symptoms worsen.
Follow your doctor's prescription bytaking the recommended medications as prescribed.
Schedule and follow regular appointments with your doctor to ensure that your condition does not get worse.