An iron deficiency can cause serious concerns to an individual's health if not treated, as the human body requires iron to produce red blood cells, which are essential to good health. When someone has an iron deficiency, often due to chronic kidney disease, an iron sucrose injection is given, this type of medication is known as an iron replacement product, and it helps to replenish the body's level of iron, which in turn allows the body to produce more red blood cells.
What Is Iron Sucrose Injection?
It is applied to those with low levels of iron, a condition known as iron deficiency anaemia, which is prevalent in those who suffer from chronic kidney disease. Individuals may need more iron due to the potential loss of blood during dialysis for their kidney. Patients treated for chronic kidney disease may also receive other medication that promotes the growth of red blood cells, such as erythropoietin, in that instance, they may also need extra iron to compensate. Patients who have chronic kidney disease generally can't get sufficient iron from eating a balanced diet, and therefore require the use of injections.
How to Do an Iron Sucrose Injection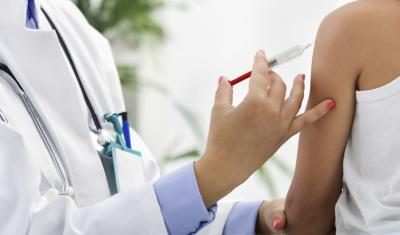 This medication is usually administered one of two ways, although it always requires direction from a health care professional. It can either be given as in injection, directly into the patient's vein, or mixed with saline solution and administered via an IV over a longer period of time. The dosage applied varies patient-to-patient, as does the duration of treatment. This is dependent on an individual's condition, age, and response to the treatment (which will be measured by your doctor via tests and examinations). If you decide to administer the treatment on your own then it is important to first learn all of the safety precautions and instructions for usage from your doctor. Ensure that the medication isn't spoilt (discoloured, or containing physical particles), if it is, do not use it, and be sure to ascertain exactly how to properly store and dispose of medical equipment.
Missed Does and Overdose
If you miss a dose or appointment for a dose, then call your health care provider to find out the best course of action. If you believe that you have overdosed, or taken too much, then it is important for you to seek medical attention immediately. Symptoms associated with overdosing can include: stomach pain, nausea, vomiting, dizziness, joint/muscle pain, trouble breathing, slowed heart rate, faint pulse, trouble breathing, swelling, numbness, and fainting. These symptoms can also develop if the treatment is applied and infused too rapidly.
What Are The Possible Side Effects of Iron Sucrose Injection?
The iron sucrose injection can cause many adverse and possibly life threatening side effects during the application of the medication. For this reason, your health care provider will often closely observe you for at least half an hour after the medication has been applied to ensure no adverse reactions have occurred. You should seek immediate medical advice if you notice any of the following symptoms or reactions:
Allergic Reaction
Signs of an allergic reaction include:
Itching
Hives
Difficulty breathing
Wheezing
Swelling of the face, throat, tongue, or lips
Serious Side Effects
Serious side effects associated with this treatment include:
Chest pain
Fainting
Swelling of the feet, ankles, or hands
Difficulty breathing
Severely high blood pressure (indicated by dizziness, ringing in the ears, headache, blurred vision, confusion, and seizures)
Less Serious Side Effects
Although less serious, you should still speak with your medical professional if you notice any of the following:
Muscular cramps
Weakness/fatigue
Dizziness
Nausea/vomiting
Diarrhoea
Constipation
Ear ache
Sore throat
Lowered sense of taste
Joint pain
Pain, swelling, or irritation at the site of injection
The side effects listed above do not include all of the side effects associated with this treatment, to ensure your safety, always consult a healthcare professional.
Warnings and Precautions of Using Iron Sucrose Injection
An important precaution to note is that this treatment may include ingredients that some individuals may be sensitive to, creating adverse allergic reactions. For this reason, tell your health care provider if you have any allergies before you carry out the treatment.
Patients with allergy history or asthma
The chance of a hypersensitive reaction is increased in those with known drug allergies, as well as patients who have a medical history of severe eczema, and asthma. The chance of hypersensitivity reactions is also increased in those with conditions that are inflammatory or affecting the immune system.
Patients with hepatic live dysfunction
The medication should only be applied to those who are deficient in iron. Patients with hepatic live dysfunction should avoid this medication, especially Porphyria Cutanea Tarda, where the overload of iron is a triggering factor. Your health care professional should monitor your levels of iron before administering the medication.
Patients with infections
This treatment should be used cautiously when used on patients with chronic or acute infections. In this instance, a risk assessment should always be carried out before the treatment is started.
Pregnancy
This treatment should be avoided by women who are pregnant, unless it is clearly needed and suggested by a health care professional. Always discuss the positives and the negatives of the treatment before you begin. There is no clear evidence to suggest that the medication passes into breast milk, but always consult your doctor before attempting to breast feed.