In recent years, Listerine and vinegar are applied to soak feet for health or beauty purposes. Soaking our feet in water is a practice that all of us are definitely familiar with. More often than not, the soaking of feet is presented as a trick that seems to work when you wish to stay awake for longer periods at night. In fact, you may remember that as a child, your mother made you soak your feet in water so that you could stay awake and study for important exams! But have you ever thought of using Listerine and vinegar for foot to remove dead skin? Read on to find more variety usages of the Listerine and vinegar mixture. Try some of these ideas for yourself and you will not be disappointed!
Listerine and Vinegar for Soaking Feet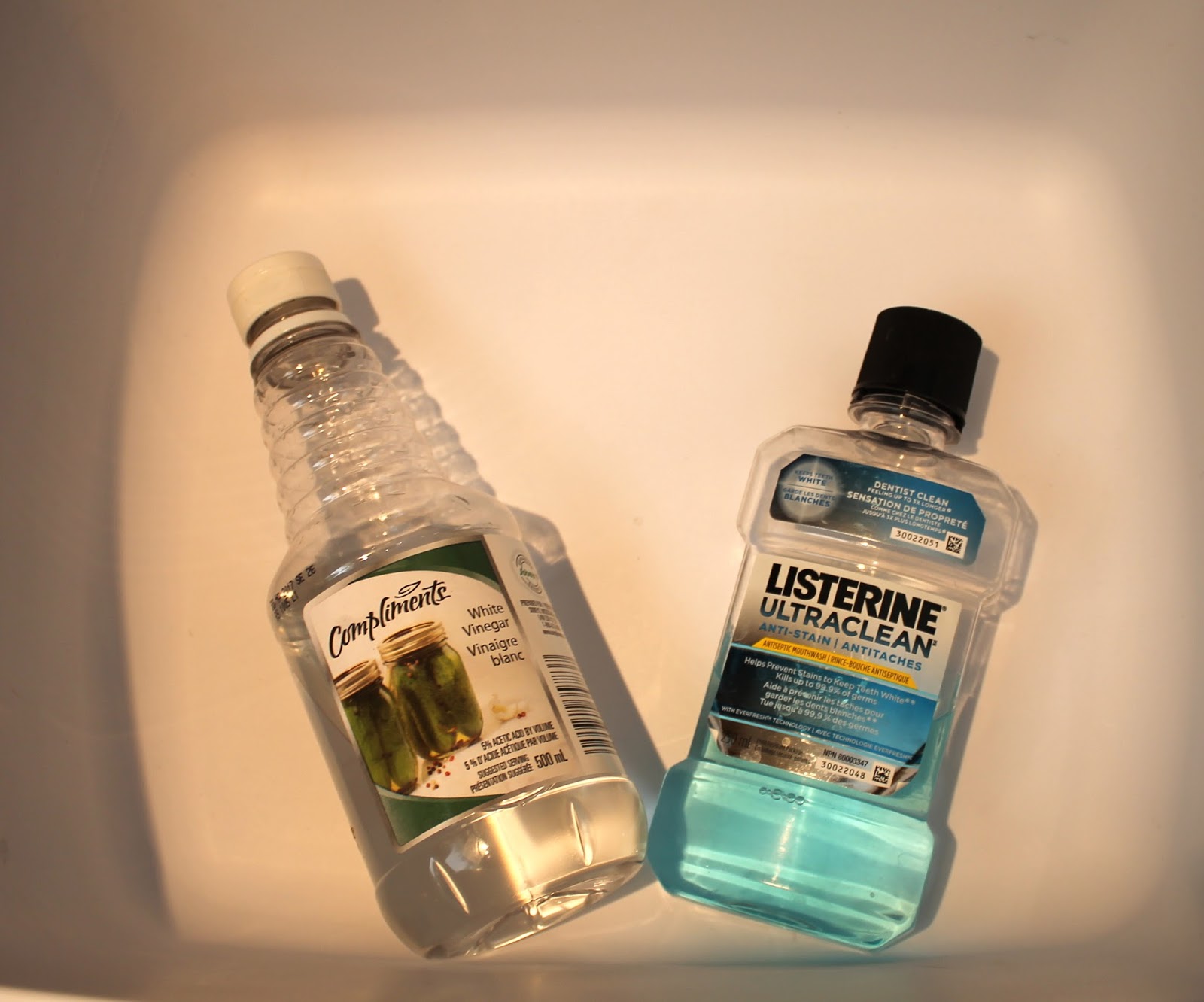 There are items probably lying around your house, such as Listerine, salt and vinegar; all of these can be added to the water before you soak your feet, creating the optimal conditions for relaxing and improving your feet, such as removing dead skin. Below are the some common combinations that are also worth trying.
1. Things Needed
1 cup of Listerine (golden color is recommended)
1 cup of white vinegar
2 to 3 cups of warm water
The purpose of this mixture is to get rid of the dry skin from your feet.
2. Instructions
Mix all ingredients in a shallow pan large enough to hold all ingredients and cover your feet.
Soak your feet in and add warm water every fifteen minutes, so that the mixture can remain warm.
You can also add some menthol to the mixture to make your feet smell good.
After soaking, you can then use a pumice stone to scrape off the dry skin from your feet.
Repeat this twice a week for a few weeks, and you will definitely notice excellent results.
Note: The blue Listerine can make the skin on feet feel dry. It is important to know what the optimum level of vinegar is for soaking your feet. Too much vinegar can lead to irritation, but the optimum amount allows for soft and smooth skin.
Here is a video sharing how to apply Listerine and vinegar for feet soaking:
3. Precautions to Take
While there are many great benefits of using Listerine and vinegar for soaking feet, there are more facts you should know before using Listerine and vinegar to soak your feet. It is always good to be aware of some possible side effects, so as to prevent and treat them in a timely manner.
As for selecting Listerine: It is recommended that you use the golden Listerine; blue Listerine will turn your feet blue and dry the feet skin.
As for cuts on feet: If you have bruises or cuts in your feet, make sure you consult your physician before using this soaking therapy.
As for diabetics: If you have diabetes, you must also consult your physician prior to using a foot soak, because the issues with your feet might have to do with health issues, which then need to be treated appropriately.
Listerine and Vinegar for Removing Head Lice
Listerine and Vinegar can also be used to remove head lice.To try this procedure, you will need Listerine, white vinegar, a shower cap, lice comb, and shampoo.
First, soak the hair completely in Listerine and cover with the shower cap.
After one hour, remove the shower cap and then rinse the hair with shampoo, making sure all the dead lice are removed.
Then, massage white vinegar all over the scalp and hair, and cover with shower cap again.
After another hour, rinse it out. Finally, use the lice comb to get rid of any remaining dead lice.
For the following a few weeks after this treatment, you can make a dilution of Listerine and water, and spray the mixture into the hair regularly. Also, you need to boil the bed sheets and pillowcases regularly. Some essential oils can work to treat head lice with a longer protection.