Guava may be one of your favorite fruits; after all, who can say no to this delicious summer fruit? However, you may not be aware of many health benefits you get because of this fruit. In fact, its leaves have many uses as well, especially for hair. Using guava leaves can help you have shiny hair in no time because it nourishes your hair deeply. Let's find out more about it.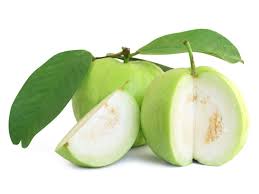 Benefits of Guava Leaves for Hair
You can use guava leaves in different ways to improve the quality of your hair. Here are some of the potential benefits of using guava leaves.
1. It Prevents Hair Loss
If you notice you are losing hair quickly, you may consider using guava leaves. All you have to do is wash your hair with guava leaves water and it will help with hair loss. The leaves contain vitamin C that will help nourish your roots and make your hair stronger.
2. It Promotes Hair Growth
Even if you are not losing hair but want some more, you may consider trying guava leaves. Regularly wash your hair with guava leaves water and the vitamin C and vitamin B found in the leaves will nourish hair follicles. You will notice your hair growing quickly. Moreover, guava leaves promote scalp health because they possess antimicrobial, analgesic, antioxidant, and anti-inflammatory properties.
3. It Treats Dandruff and Split Ends
Thanks to its antimicrobial, anti-inflammatory, and antifungal properties, using guava leaves for hair will help treat dandruff in a short time. You can also use guava leaves to treat split ends. Simply grind guava leaves and add a teaspoon of honey to the mix. Apply it to your hair and wash after 20 minutes with lukewarm water. Be sure to trim your hair regularly to prevent split ends.
4. It Prevents Hair Damage
You can avoid hair related problems by using guava leaves on a regular basis. These leaves have antioxidant properties that help eliminate free radicals and prevent oxidative damage. This will keep your hair healthy. Guava leaves also prevent damage to your hair because they promote blood circulation and deeply nourish hair follicles.
5. It Protects from Harmful Rays
If you have to spend most of your time out in the sun, you will benefit a lot from guava leaves solution. Just apply the solution to your hair on a regular basis and it will leave a protective layer on your hair. This will keep sunrays from damaging your hair and also help prevent dry and frizzy hair. You can simply use guava leaves along with your regular shampoo to prevent dryness.
How to Use Guava Leaves for Hair
Now you may have gathered the fact why you may want to use guava leaves for better hair, but it is also important to learn how to use those leaves for maximum results. Here are a few suggestions.
1. Make a Shampoo
You can use your own shampoo using guava leaves. Put half cup of guava leaves in a cup full of water. Boil the water and then leave the mixture to cool down. Use it in place of your shampoo. Be sure to rub it gently on your hair tips and roots for added nourishment.
2. Make a Conditioner
You can use guava leaves to make your own hair conditioner. You can make it by combining guava leaves, ginger, curry leaves, and reetha together. Add them to a cup of water and boil it. After washing your hair as usual, do not use the conditioner. Use the mixture you have prepared to condition your hair.
3. Make a Hair Pack
You can use guava leaves to make a homemade hair pack. Take some guava leaves and ginger. Grind these ingredients well and then add some warm coconut oil to make a paste. Apply it directly to your hair. You should massage it into your hair. Leave it there for half an hour and then use your regular shampoo to wash your hair.
4. Make a Remedy for Split Ends
You can make a hair pack to help prevent split ends. Simply make a hair pack using guava leaves, ginger, and coconut oil but also add some honey to it. Apply it to your hair, especially to the roots. Wash your hair with warm water after 15 minutes. Be sure to repeat the same several times a week to get better results.
Make Your Own Guava Leaf Solution
Using guava leaves for hair is a great idea, and there are many ways to take advantage of what these leaves have to offer. Here is how you make a solution:
Things You Need
Some guava leaves
A pot for boiling
1 liter water
Strainer
Preparation
Fill the pot with water and place it on heat. Once the water has reached the boiling point, add some guava leaves to it.
Let it boil for another 20 minutes and then strain the liquid.
Set it aside.
How to Apply
Use your regular shampoo to wash your hair. Do not use any conditioner.
Section your damp hair and apply the solution into your scalp. Massage gently for 10 minutes. Do not forget the roots and tips. Saturate your hair with the mixture.
Leave it there on your hair for a couple of hours. It is okay to cover your hair with something and sleep without removing the solution. You can wash your hair the next morning with lukewarm water.