From pizza to pasta, and even dessert, you can try so many simple yet healthy lunch ideas for your kids. While you really have a huge list of options to choose from, it is important that you let your kids make lunch decisions. This ensures that they will enjoy eating it. Moreover, it is also a good idea to ask them to help you make their meals. Even if they just roll up tortillas, spread on condiments, or fill baggies, that will certainly serve the purpose well. You can simply give them a few healthy options each day and go with what they have selected.
Healthy Lunch Ideas for Kids
It is important that you use healthy lunch ideas to ensure that your kids enjoy the food and get all the nutrients they need for proper growth. Here are some good ideas to consider:
1. Pita Sandwich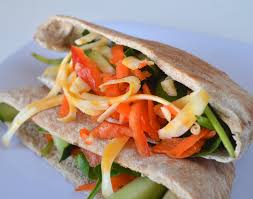 Pita pockets serve as a heart vessel for everything you like. To make a slightly sweet yet refreshingly crisp sandwich, you may consider going for goat cheese, apple slices, dried cranberries, and spinach. Be sure to wash and prepare the spinach the night before to get things done quickly in the morning.
2. Ants on a Log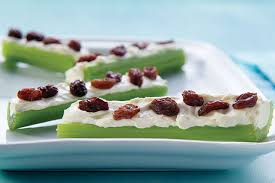 It is something that every kid will love, as it uses a perfect combination of peanut butter, celery, and raisins. The best thing is that it provides your kids with loads of protein. You may also consider sneaking it into your lunch as well. You can cut the celery over the weekend and get it ready quickly by spreading on some peanut butter and raisins in the morning.
3. Crispy Roasted Chickpeas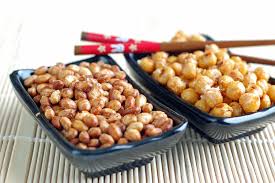 Your kids may already be a fan of ordinary chickpeas in all their buttery flavored goodness, but they will certainly like crispy roasted chickpeas even more. Simply toss rinsed and dried beans with some olive oil and herbs of your choice, such as garlic powder, cinnamon, or smoky spice blends. Do not forget to add a pinch of salt and pepper to enhance its taste. Spread them on to a baking sheet and bake for about 20 minutes. Be sure to toss them every 10 minutes. They are ready when golden brown. You can roast chickpeas earlier and use an airtight container for storage.
4. Cold Pesto Pasta Salad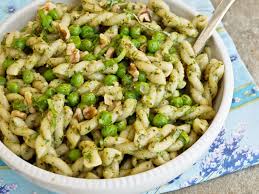 It is true that pasta can be quite high in carbs, but not all pasta dishes are bad. You can find healthy lunch ideas for kids that use pasta as a base for something as healthy as salad. Cold pesto pasta is one great option because it uses ingredients such as nuts, olive oil, basil, and other greens. Simply start by cooking whole grain pasta. Blend basil, olive oil, pine nuts, walnuts, and garlic. Now, add arugula, kale, spinach or whatever greens you are using into the food processor. Blend them well. Combine them all and use salt and pepper to taste.
5. Smoothies for Kids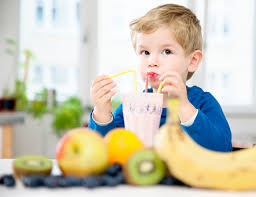 It is hard to find many things healthier than fresh fruit smoothies, and you can now use specific recipes to prepare smoothies that your kids will surely love. These smoothies actually help satisfy your little angel's sugar cravings. You can use liquid bases such as coconut water to keep sugar content low. Simply take low-fat yogurt, fresh fruit, and flaxseed. Put them all in a blender and blend well. You can also add some peanut butter to add more protein to these smoothies.
6. Opt for Fresh Fruit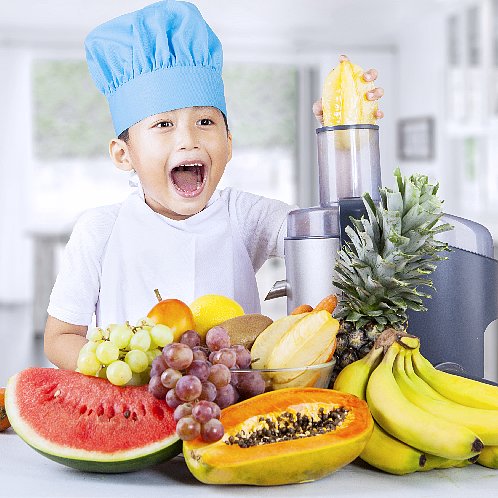 When it comes to healthy lunch ideas for kids, you may want your kids to eat fruit like orange or apple during the lunch period, but that is not always going to work. A better idea would be to peel the fruit and then seal it in a zip-top bag. Kids are more likely to eat pear slices, sectioned oranges, and apple slices than a whole apple or orange tossed in their lunch bag. It is always a good idea to pack certain fruits separately – this is especially true in case of berries and juicy fruits, such as pineapple and melon. You can also add a cup of almond or peanut butter for dunking.
7. Try Desserts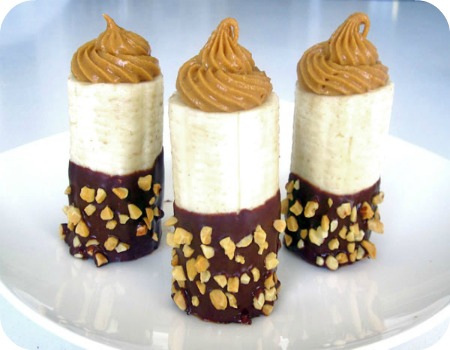 It is hard to find a kid who does not like sweet treats, and that is exactly the reason why they are going to love desserts. The good thing is that you can opt for desserts that are not laden with sugar and fat. Be sure to opt for snacks that may not be processed at all – it is fine if you choose minimally processed snacks. You may also choose real-food snacks. Some great ideas include a combination of dark chocolate and pumpkin seeds or chocolate-covered apple, strawberries, or pears. These ideas will help satisfy your child's sweet tooth and give you some peace of mind because you know they have eaten something nutritious.