Eyebrows are all the rave in the cosmetics world right now. The thicker they are, the better. Lush eyebrows are ruminant of youth and who doesn't want to look younger? The only problem is we are not all born with full eyebrows. Either that or when thin was the trend, we plucked the heck out of them. No matter the case, you are probably trying to figure out how to get thicker eyebrows. There are natural remedies, as well as makeup secrets.
How to Grow Thicker Eyebrows
1. Castor Oil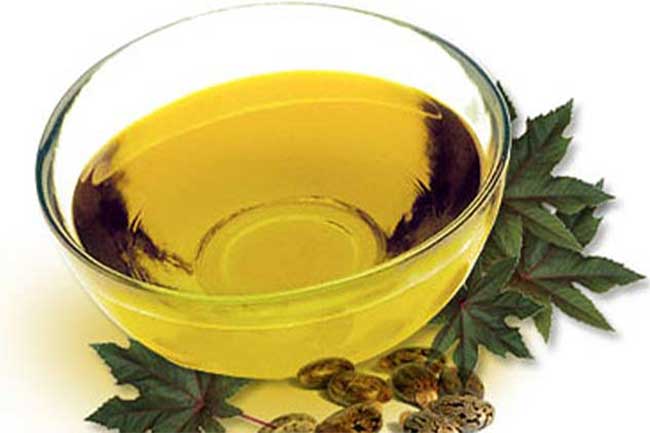 Castor oil can be a great way to promote hair growth, even on your eyebrows. It is full of nutrients that nurture the follicles of your hair. Besides antioxidants, it contains vitamins, protein and fatty acids. It also provides a barrier against bacteria that might work to hinder growth. Take note that your skin may be sensitive to castor oil so if any irritation occurs, stop using immediately.
To use:
Soak a cotton ball in castor oil and saturate each eyebrow by wiping across each one.
Gently use your fingertips to massage the area for 3 minutes.
Leave overnight or at least a minimum of 30 minutes.
Wash off with mild cleanser and warm water.
Repeat every day for 2-3 weeks until it is effective.
2. Coconut Oil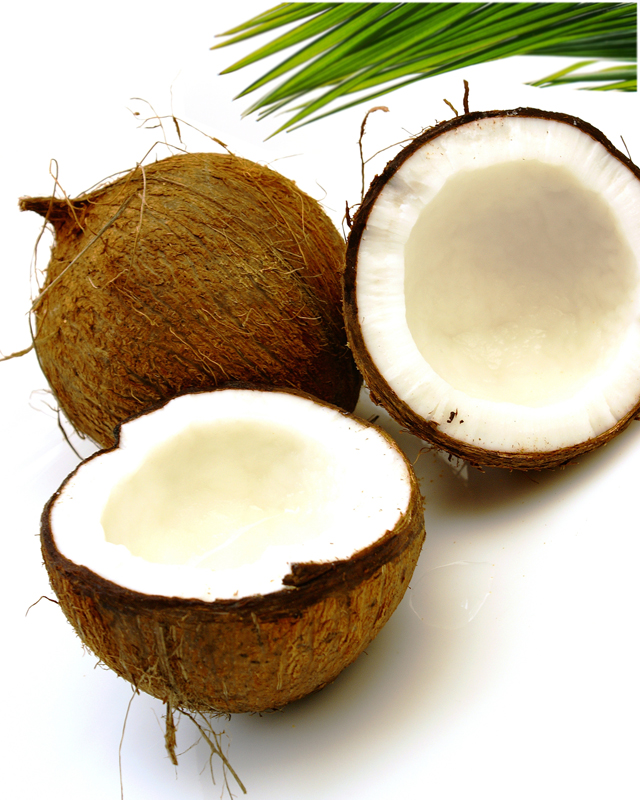 Coconut oil contains iron, proteins and vitamin E, all known to promote hair growth and thick eyebrows. When applied, it can also make them appear darker.
Warm a few drops of coconut and using your fingertips, apply to each of your eyebrows.
Gently massage the area for 2-3 minutes.
Leave on overnight.
Upon waking, rinse gently with warm water.
Continue this on a daily basis for 4-8 weeks to get maximum results.
3. Olive Oil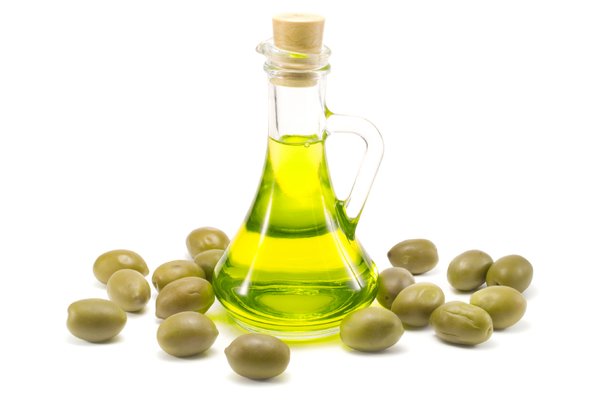 Olive oil has been used for medicinal purposes for centuries. It is good for many things, including as an active and effective ingredient to get thicker eyebrows. Vitamin E-rich, it can give brows a darker appearance while allowing them to grow thicker and faster.
Before going to bed, apply a few drops of warm olive oil to your eyebrows.
Gently massage the area for 4-5 minutes.
Leave overnight, rinsing off in the morning with warm water.
Continue daily as a method on how to get thicker eyebrows until you are happy with the results.
An alternative method that calls for olive oil is a mixture of it with honey. Simply combine a couple of drops of honey with ½ teaspoon of olive oil. Massage on your eyebrows for 2-3 minutes. Wait about 30 minutes before washing off with mild soap and warm water.
4. Onion Juice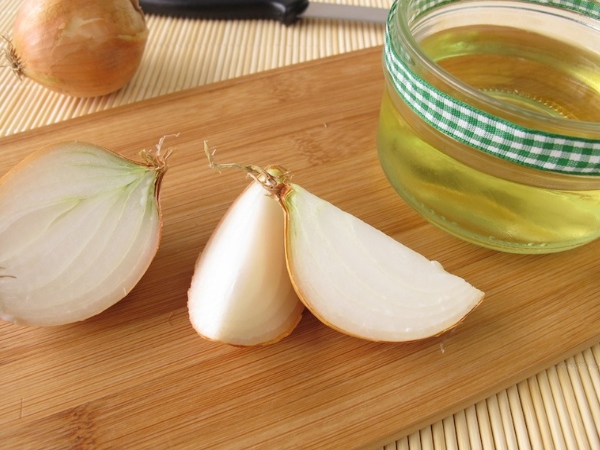 The sulfur in onion juice promotes collagen production, which is necessary for eyebrow growth. When using it, you will experience denser, thicker and stronger hair.
Juice a small onion by grinding it.
Carefully apply the juice to your eyebrows and massage for 4-5 minutes.
Let it dry completely.
Wash off with cold water and mild soap.
When using this method, take care to not get any juice in your eyes.
Continue treatment until you get your desired outcome.
5. Egg Yolk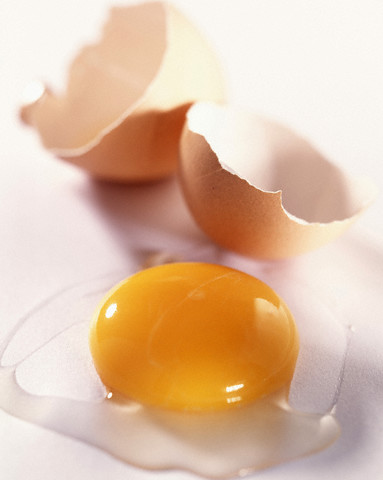 Egg yolk is protein-rich, which makes it great for promoting hair growth. Eyebrows are made from keratin protein, so augmenting the nutrient can lead to thicker brows.
Separate egg yolk from egg white of one egg.
Beat yolk to a creamy and thick consistency.
Gently apply to your eyebrows, using a cotton swab.
Leave on for 15 minutes and then use cold water to wash off.
Repeat twice a week until you get desired results.
6. Fenugreek Seeds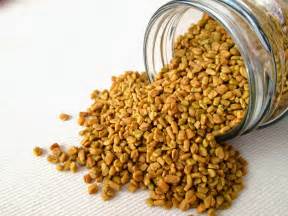 Fenugreek seeds are full of protein, lecithin and nicotinic acid. When considering how to get thicker eyebrows, this treatment can often work wonders as these nutrients are essential for hair follicle renewal and helping hair growth.
Add 1 teaspoon of fenugreek seeds to a glass of water and soak for 5 hours.
Remove the seeds and grind until it turns into a thick paste.
Add a few drops of coconut oil.
Apply the mixture onto each eyebrow and leave overnight. Applying at bedtime is best.
Upon waking, rinse off with warm water.
Continue for 6-8 weeks up to 3 times a week for best results.
7. Milk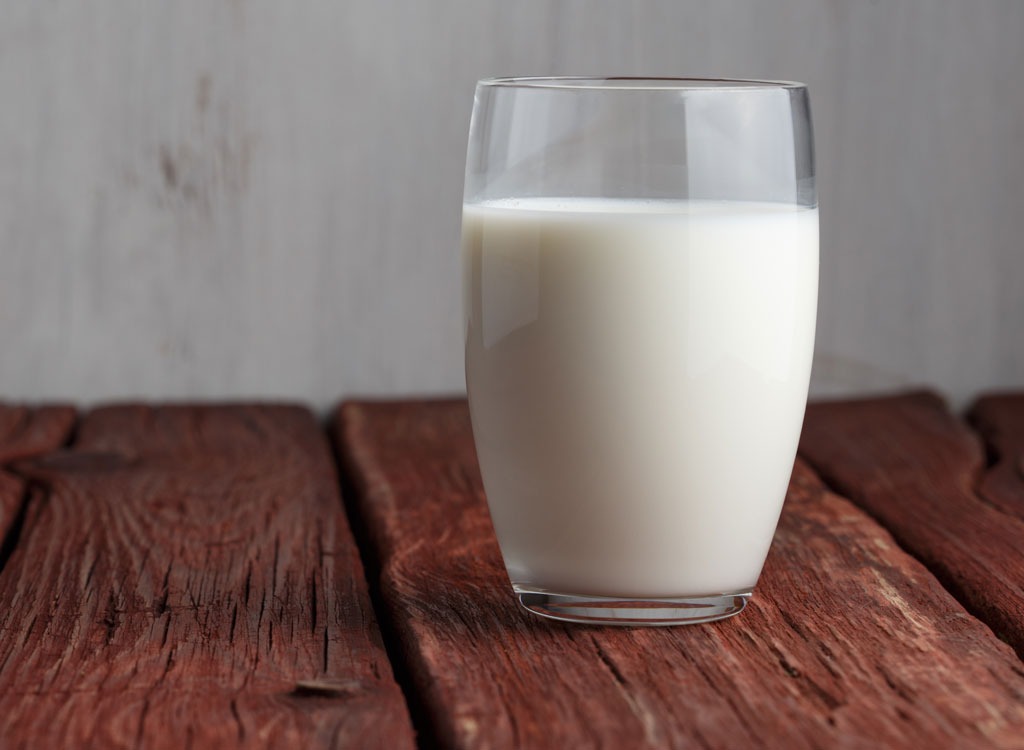 Vitamin D promotes the growth of hair and nails and milk is full of it!
Simply dip a cotton ball in a small amount of whole milk.
Apply to your eyebrows and allow to dry.
Use warm water to rinse off.
Continue daily until you see results.
How to Get Thicker Eyebrows with Makeup
1. Determine how you want your eyebrows to appear.
Before you decide on the type of makeup and method you want to use to highlight and thicken your eyebrows, you need to determine how you want them to look. The best way to figure out the correct length for your brows is using a straight edge, like a ruler or pencil, to visually trace a line from the outermost corner of your eye to the outermost corner of your nostril. You also need to consider what look appears more natural on your profile.
2. Use an eyebrow brush.
When you use an eyebrow brush, you can follow your natural angle of your brow. This will make them more appealing as you are not fighting to make them go in the wrong direction. Simply start at the thick part of your eyebrow and brush upward along the angle until your reach the end.
3. Learn how to use an eyebrow pencil.
An eyebrow pencil allows you to fill in sparse areas, giving your eyebrows the appearance of being thicker. You want to use a pencil that is close to the same shade of your eyebrow hair. You can go a shade darker, but do not go lighter. To avoid an artificial look, use short strokes to apply in an effort to copy the look of your existing hairs. You want the pencil marks to blend in with your existing eyebrows.
4. Fill in with eyebrow powder.
Find the correct shade of eyebrow powder to fill in any remaining gaps and to give your eyebrows greater definition. Once you are done with the eyebrow pencil, use an eyebrow brush that is angled to apply the powder. Lightly dip the brush into the powder and carefully apply to your brow. Repeat until you get the desired effect, taking care to not put too much in a single area. You can use your eyebrow brush to even out the powder.
5. Apply eyebrow gel.
Eyebrow gel is a great way to keep your eyebrow look in place when you are done applying your makeup. You can buy it clear or colored to match your desired color. To use, apply the gel on your eyebrow hair, taking care not to disturb what you have already done.
6. Final step – trace with powder.
The remaining step on how to get thicker eyebrows is to trace them with translucent powder. Use a soft brush that has been dipped in the powder to trace each one's perimeter to highlight the shape. This will create a more defined look and make your eyebrows look denser.