Keratosis pilaris (KP) is a skin condition that affects hair follicles in both males and females but is more common in women. It makes uneven bumps to appear on the upper part of the thighs, arms, buttocks, and legs – it may also appear on the cheeks. Treating keratosis pilaris with coconut oil is a common choice for people around the world. Does it really work? Should you try this remedy as well? How do you use coconut oil to deal with this follicular condition?
Is Coconut Oil Effective in Treating Keratosis Pilaris?
When it comes to keratosis pilaris, coconut oil proves effective because it contains lauric acid, which helps clear the buildup of keratin. You develop KP when keratin clogs the hair follicles. In addition, coconut oil is a great choicebecause of its anti-inflammatory and antibacterial properties, which are quite beneficial for both treating and preventing the condition.
The best part about treating keratosis pilaris with coconut oil is that it can penetrate easily deep into your skin and reduce inflammation, which in turn helps reduce redness and bumps. It means using coconut oil regularly will help treat your skin from the inside.
Which Coconut Oil Is Best for Keratosis Pilaris?
You can find different brands of coconut oil today, so it is natural to feel confused. You can divide coconut oil in two categories – refined and unrefined.
Refined coconut oil: This type of coconut oil is prepared after it goes through a bleaching and deodorization process under high heat. Refined coconut oil may not be the best choice considering different types of refining practices, but it is still a better choice as compared to other types of processed oil.
Unrefined coconut oil: It is raw coconut oil, which is the healthiest option. The oil may be labeled as unrefined, virgin, organic, unprocessed, extra virgin, or cold-pressed coconut oil. The oil retains all the benefits associated with the use of coconut oil.
How to Use Coconut Oil to Treat Keratosis Pilaris
You know that treating keratosis pilaris with coconut oil is a good choice but it is also important to understand how to use the oil in the right way. Here are some suggestions:
A scrub made of coconut oil: You develop KP when the hair follicles do not shed normally. Make a mixture of coconut oil and sugar, and then make use of natural loofah to remove dead skin cells.
Moisturize your skin with coconut oil: First, take a bath, and then apply coconut oil on your body in circulation motions. Be sure to apply it on damp skin, so the oil can penetrate deep into your skin cells. This will help soothe the inflammation caused by the bumps.
Use these two methods to apply coconut oil to your skin to treat KP. Do not apply too much of oil because this will not accelerate healing. Repeat the same thrice a week for a couple of weeks to see results.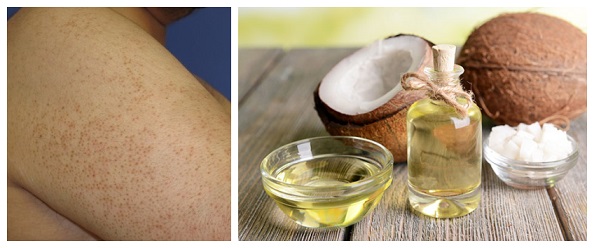 Homemade Coconut Oil Bath Recipes
To treat keratosis pilaris, coconut oil can be combined with other things available in your kitchen to prepare a highly effective solution. For instance:
Take some coconut oil in a mixer and turn it on. Keep mixing it until it turns into fluffy body butter. You will require solid oil for this purpose. Alternatively, you can keep coconut oil in the freezer for a few minutes before whipping it. Add a spoonful of liquid vitamin E, one part Shea butter for every two parts coconut oil, and a few drops of any essential oil to the mixer to make it even more effective.
Create a mixture of apple cider vinegar (ACV) and coconut oil to this skin condition. All you have to do is mix one part coconut oil and one part ACV and then add a bit of honey to the mixture. Apply it directly on your affected skin for relief.
Warning: Do Not Use Harsh Chemicals
You should avoid harsh chemicals and never use lotions or soaps that use artificial fragrance, mineral oil, petroleum, or parabens. Pay attention to the ingredients on the bottle before you make a buying decision. These products can hamper the healing process.
Other Remedies That Are Helpful
While treating keratosis pilariswithcoconut oil makes complete sense, you can try some other remedies to improve your condition.
1. Mind Your Diet
For starters, you need to pay attention to what you eat. Eliminate Trans fats from your diet and avoid wheat, gluten, and other dairy products. You need to stick to food that is low on glycemic index to improve your condition. Similarly, taking fish oil supplements may also help.
2. Try Baking Soda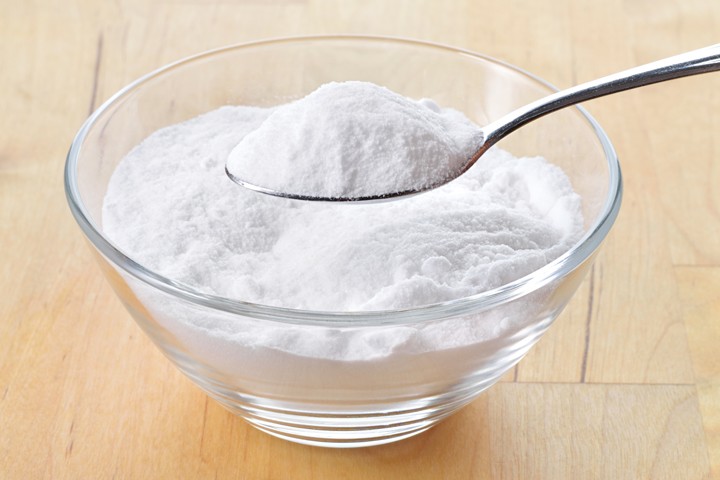 It helps exfoliate your skin gently and remove dead cells from your skin.
Make a mixture by adding a couple tbsp. of baking soda to water. Apply it to your affected skin and scrub for 5 minutes. Use water to rinse it off.
3. Vitamin A Capsules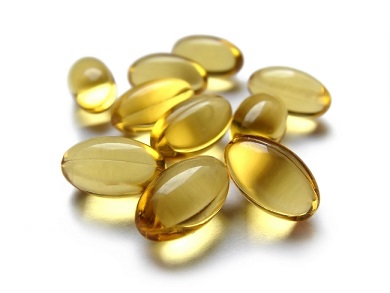 You need vitamin A because it contains a derivative called retinol that promotes cell turnover and stops hair follicle from plugging.
Squeeze 1 or 2 capsules to get the oil and apply it directly to your affected skin. Massage it gently for 3 to 4 minutes and leave it for 15 minutes. Also, add fruits like papaya, carrots, strawberries, grapes, and tomatoes to your diet because they are all loaded with vitamin A.
4. Olive Oil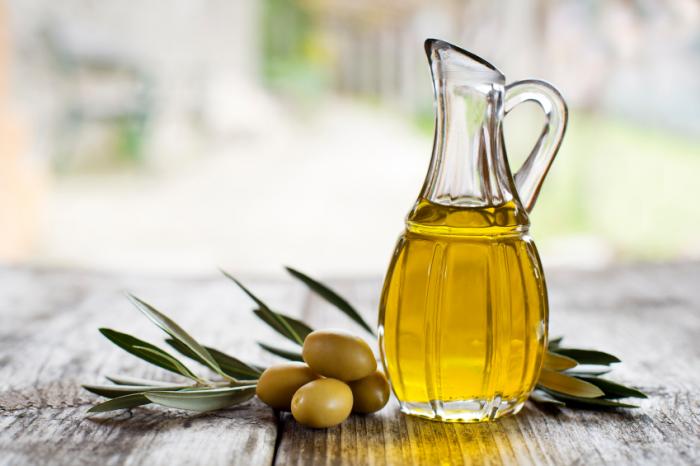 Olive oil works great because it contains vitamin E. Your body needs vitamin E to prevent rough, dry skin.
Take some olive oil and add some sugar to it. Apply it to your affected skin and scrub using warm water for a couple of minutes. Do the same a few times every week to get good results.
5. Milk Baths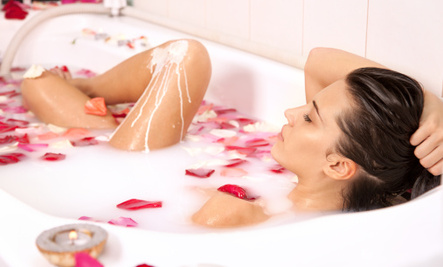 Milk is beneficial because it contains lactic acid that plays a role in minimizing bumps and keeping your skin soft and smooth.
Take a few cups of whole milk and add them to lukewarm bathwater. Soak in the water for about 15 minutes. Repeat it on a regular basis to get good results.