A potent flavored perennial plant called lemongrass is found in many African and Asian countries. The long grass-like leaves have a strong lemony fragrance, but tastes milder and sweeter than a lemon. The plant is mainly used in many culinary dishes and is traditionally consumed as herbal tea. However, modern research suggests, and practitioners of medicine claim, that lemongrass tea benefits the body, and can be used to treat many different ailments.
Health Benefits of Lemongrass Tea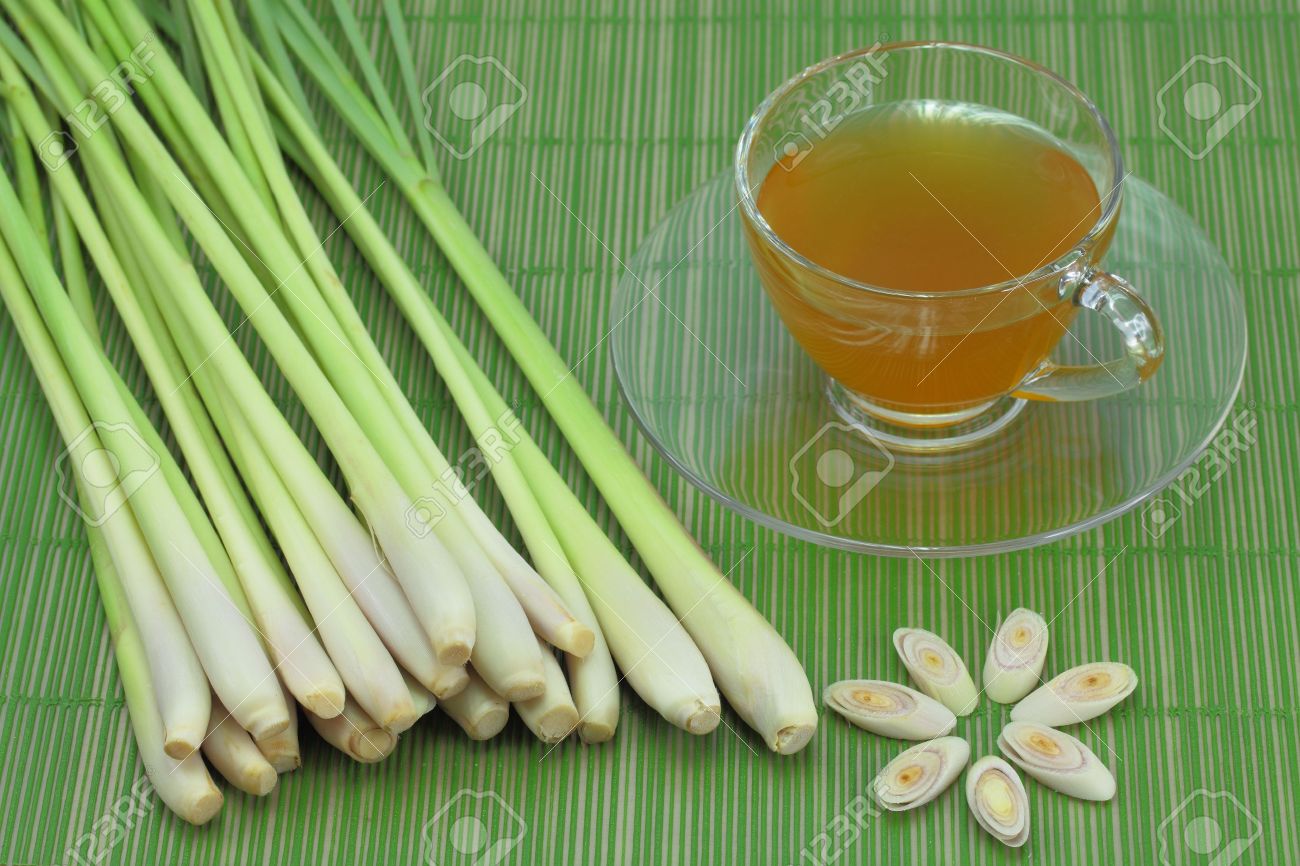 Lemongrass is natural aromatic powerhouse that provides a wide variety of health benefits. For example, lemongrass contains many essential vitamins and nutrients that are required for a healthy body. It is a great source of essential minerals, which contributes to a healthy body. Luckily, it contains no harmful fats or cholesterol, and has many beneficial properties. The main component of lemongrass is lemonal or citral, and may help prevent the growth of some yeast and bacteria. Lemongrass tea benefits include:
1. Helps Digestion
Lemongrass helps promote digestion by using antiseptic compounds in the colon that effectively kills the bad bacteria, while promoting the good bacteria in the digestive tract. Additionally, its antimicrobial properties help relieve inflammation of the stomach and intestines from bacterial toxins or a viral infection that causes vomiting and diarrhea.
2. Controls Cholesterol
Lemongrass helps to reduce cholesterol with its anti-cholesterol and anti-atherosclerosis properties, and the potassium content in lemongrass will help regulate and lower blood pressure. More importantly, lemongrass helps with the oxidation of LDL-cholesterol that helps prevent atherosclerotic plaque buildup.
3. Detoxifies and Cleanses
The diuretic nature of lemongrass helps cleanse and detoxify the body by removing toxins and increases the quantity and frequency of urination. The increase in urination also helps cleanse the kidneys. Lemongrass also has cleansing properties to help remove toxins from the pancreas, bladder, and liver.
4. Heals Colds and Flu
Lemongrass is loaded with vitamin C to help boost your immune system and hasantibacterial properties that help your body cope with cold and flu symptoms. The antipyretic and febrifuge properties help lower fever and anti-inflammatory properties for pain and headaches.
5. Fights Cancer
One of the main components in lemongrass is citral, and citral fights cancer by causingapoptosis in cancer cells without damaging healthy cells. Lemongrass also contains many antioxidant properties that help combat against free radicals and reduce the risk of cancer.
6. Eases Arthritis Pain
Another one of lemongrass tea benefits is to treat the pain associated with arthritis, with its analgesic, and anti-inflammatory properties for pain. It accomplishes this by suppressing the activity of an enzyme that causes joint pain. Lemongrass also contains flavonoids that are often used for the treatment of arthritis.
7. Benefits Mothers
New mothers who decide to breast-feed can benefit from lemongrass because it contains galactogogue properties that help the flow of mother's milk. Its antibacterial and antimicrobial properties can also help avoid passing along any unhealthy bacteria to baby during lactation.
8. Fights Depression
Lemongrass helps fight depression by activating the release of serotonin, a chemical the brain releases to combat depression, and because it also contains citronella, creating a calming effect when consumed. Furthermore, the sedative properties help you relax when trying to get some rest.
9. Reduces Body Oder
Lemongrass is an effective natural deodorant. Its antibacterial and antimicrobial properties help to control sweating and inhibit the microorganisms that are the cause of body odor. Even if applied directly on the skin the lemony fragrance lemongrass will not exacerbate skin allergies or cause skin irritation.
10. Benefits Skin Health
Due in part to its antiseptic, antifungal, and antibacterial properties, lemongrass helps to limit microbial or bacterial growth on the skin. Lemongrass acts like an astringent, helps your pores, limits oil secretion and makes the skin firmer.
How to Make a Cup of Lemongrass Tea
To get the most out of lemongrass tea benefits, here's how to make:
Things Needed:
2 stalks of lemongrass
1 cup boiling water
Sugar or honey (optional)
Pinch of ground cinnamon
Juice from ½ lime
1 tea bag
Yields: one cup
Instructions:
1. Take the lemongrass stalk and remove any dry outer leaves, and cut off the roots. Using a rolling pin, gently bruise the base of the stalk.
2. Tie the lemongrass in a knot and place in a cup with other ingredients.
3. Add a tea bag and boiling water. Remove the stalks and tea bag as soon as the water is golden brown.
4. Add lime juice and serve with a lemongrass stirrer.