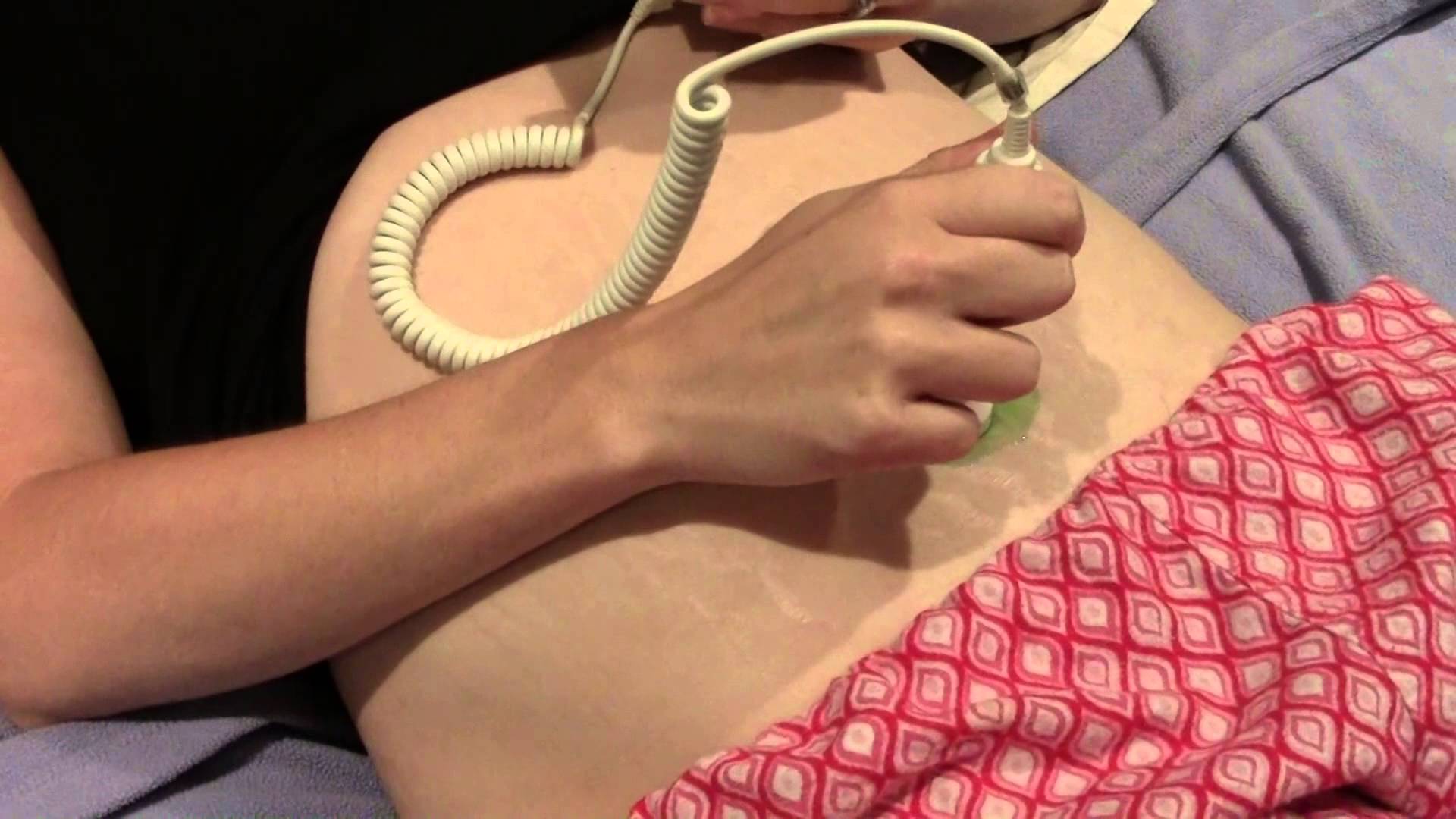 The cardiovascular is the first organ system to develop functionally in babies. In between 5 to 6 weeks of pregnancy, the baby's heart starts to function and beats at a rate of 80 to 85 BPM (Beats Per Minute). Starting from that moment, heart rate of the fetus increases 3 BPM each day during that1st month. But in some cases, there is no heartbeat to be detected at 8 weeks or later, which often makes the parents more concerned.
No Heartbeat at 8 Weeks, Why?
About 6 weeks or so in pregnancy, the heartbeat of the fetus may be detected via an ultrasound, which, however, might vary a lot in actual situations. Doctors usually won't advise an ultrasound at 6 weeks, because it usually can show nothing or very little image of the fetus, even for a perfectly normal pregnancy. But you can have much clearer findings on the ultrasound if you wait for another week or 10 more days. In most cases, fetal heartbeat can be heard at 8 weeks but there are many factors in play:
1. Test Apparatus Matters
In different types of ultrasound, results can vary. The common handheld Doppler devices that are used during prenatal visits, can sometimes fail to detect the heartbeat until 12 weeks. But a transvaginal ultrasound is able to find the baby's heartbeat quite early between 6 to 7 weeks. Abdominal ultrasound takes one more week (7 to 8 weeks) to find heartbeat.
2. Gestational Age Should Be Accurate
The gestational age usually is counted from your last period date. Some women report that wrong gestational age makes them worry a lot about the fact of no heartbeat at 8 weeks. You might remember the wrong date of your last period which counts a lot to gestational age OR you doctor give a wrong gestational age. A properly conducted transvaginal ultrasound will never miss the heartbeat of the fetus. The scan also yields reliable and accurate results, only if the beat is present. Just wait and see for further exams and confirmation.
3. Miscarriage Is Possible
If the transvaginal ultrasound shows no heartbeat at 8 weeks then there might be a pregnancy loss. But this implies only on transvaginal ultrasounds which is able to detect even the slightest heartbeat.If the heartbeat has been noticed once and later the ultrasound fails to find any heartbeat, then a miscarriage can be suspected. Additionally, if there has been enough time to pregnancy; but ultrasound doesn't show any heartbeat then the possibility of miscarriage should be considered.
See more expert explanation of no heartbeat at 8 weeks in the video here:
Normal Fetus Heartbeat
With knowing the possible causes of can't hear baby's heartbeat at 8 weeks, the normal heartbeat can help you better monitor your whole pregnancy. The normal fetus heartbeat depends on specific pregnancy weeks, and increases with time. Here we have listed the possible detected heartbeat figures by weeks.
Beginning 5 weeks:the normal fetal heartbeat is in between 80 to 85 BPM.
Later in 5 weeks:the normal fetal heartbeat starts at 103 and ends at 126 BPM.
In 6 weeks:at a range of 103 to 126 BPM from the start to the end.
In 7 weeks: at a range of 126 to 149 BPM from the start to the end.
In 8 weeks: at a range of 149 to 172BPM from the start to the end.
In 9 weeks:at a range of 155 to 195 BPM from the start to the end. Average heartbeat can be 175BPM. In week 9, the heartbeat of the fetus will speed up to the normal fetal BPM—120-180 BPM.
In 12 weeks: at a range of 120 to 180 BPM from the start to the end. Average heartbeat can be 150 BPM.
No Heartbeat at 8 Weeks, Can It Be Miscarriage?
Some statistics have shown that out of 7 pregnancies, miscarriage happens in at least one. The cause of miscarriage varies; but most are due to genetic problems. It can be a sign of miscarriage, and other signs include serious bleeding, clotting and cramping. The normal pregnancy symptoms also disappear with miscarriage. Threatened abortion is one condition in which cramping and bleeding stops but pregnancy continues.
If you are pregnant and your vagina bleeds, talk to your gynecologist immediately. Heavy bleeding and serious cramps require medical visit, and too much bleeding and pain could be due to tubal pregnancy. However, a miscarriage history doesn't necessary direct to another one, and you can just carry a baby in future.