As a patient care coordinator, you can work in almost any area of the healthcare industry, including, but not limited to: dental, psychiatric and mental health, and emergency. Patient care coordinators work to ensure patients acquire the help and assistance they need when receiving treatment, such as ensuring they understand certain medical requirements, what medications they are receiving, among other instructions.
Patient Care Coordinator Duty/Job Description
A patient care coordinator's main job is to ensure that a medical facility is issuing a high quality of care, consistently. They work in all aspects of the medical sector, ensuring that patients always have a person with whom to speak with about their treatment or condition. In some cases, patient care coordinators are also registered nurses, although this is not a requirement. Those who are not nurses will most likely hold a degree in their specialized area. The duties of a patient care coordinator can vary depending on the facility that they are employed at. Some duties include: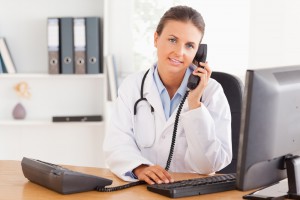 Creating patient care programs and carrying out the coordination of said programs
Creating and managing information regarding public relations
Human resources management
Orientation and education of patients and families, in relation to the condition they are suffering from and the treatment required
Monitoring the application of care, ensuring a high quality of care is being given
Evaluation of the outcome of the care provided
Ensuring ethic and moral practices are carried out properly
Setting goals for best practices and assurance of quality
Attending educational sessions and workshops to ensure that you maintain your technical and professional knowledge and expertise
Maintaining patient database, including entering new patient information
On some occasions, patient care coordinators will also try to secure funding for patients that they are working with, or for specialized surgery and procedures.
Patient Care Coordinator Salary and Prospects
The amount of pay that you will receive as a patient care coordinator can vary depending on your level of education, qualifications, years of experience, location, and the facility that you work within. On average, most patient care coordinators received between $24,128 and $62,716 per annum. This includes all types of earnings, such as salary, bonuses, overtime etc. The majority of patient care coordinators are women, receiving a median pay, on average, of $15.41 per hour.
Although there is no specific statistical data in relation to job growth for patient care coordinators, it is estimated that employment for registered nurses will likely grow by 19% between now and 2022.
How to Qualify as Patient Care Coordinator
Qualifications that are required to become a patient care coordinator vary depending on much of the same requirements that determine one's salary. That being said, in most cases, patient care coordinators require some form of professional medical training, such as nursing or social work. For some patient care coordinator positions, it may be a required for you to be a fully qualified social worker, meaning that you will have to have completed at least a bachelor's degree, as well as pass the licensing requirements of your state.
It is also possible to become a registered nurse (RN) patient care coordinator. Of course, you must first become a registered nurse by completing the relevant qualifications. You may also be required to attain a bachelor's degree in science and nursing, as well as have enough experience in the position.
Regardless of one's educational history and level of qualifications, personality traits of compassion, respect, and empathy are also required. Other skills that are required include:
Case management
The ability to think critically
The ability to be resourceful
Leadership skills
Knowledge of the health care sector and delivery system
According to some sources, most employers prefer those who have at least two years' experience working in healthcare, and some previous experience in the position of a supervisor. It is also sometimes preferred by employers that you have specific experience in the management of patient care.
Training Programs
If you wish to become a patient care coordinator, then there are also training programs that you can complete to help you attain your goal. Health unit coordinator certificate programs often span across the course of two years and are usually offered at community colleges. These types of programs are designed for those who already have some form of education in health sciences, and/or experience working in healthcare. The program helps to prepare students to sit the examination required to attain the certification given by the National Association of Health Unit Coordinators. During the course, students will ascertain specialized knowledge in relation to patient care, how to communicate with patients, how to communicate physicians' orders and messages to nursing staff, how to schedule patient treatments, analyze medical charts, entry and retrieval, as well as how to follow correct hospital protocol and procedures.
How to Find Patient Coordinator Jobs
If you hold the required qualifications, then a quick job search on the internet in relation to health care coordinators should return many vacancies that may be applicable to you. You should try searching by area, so to only return applicable results that aren't an unfeasible distance away from where you reside.
When attaining the qualifications often required to become a patient care coordinator, you will likely meet contacts that can help you attain the position you desire. Completing relevant qualifications is a great way to learn how to get a job in the sector you are studying.