The first Harry Potter book hit the shelves in 1997, and since then, it has sold millions of copies worldwide. It is certainly a magical experience to grow up with Ron, Hermoine, and of course, Harry. While die-hard fans of the Harry Potter series believe that there is nothing close to what they have read, it is possible to find some great books just like Harry Potter.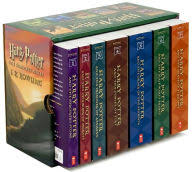 Books Like Harry Potter
Not many books come close to the magic the Harry Potter series has created, at least that is what die-hard fans believe, but you will certainly enjoy the following books if you really enjoyed reading the Harry Potter Series.
1. The Hunger Games by Suzanne Collins
You would love this book if you are a fan of the Harry Potter series and really love the TriWizard Tournament. The Hunger Games will give you the same fun-filled experience and take you to a dystopian post-apocalyptic world where things take a new turn every few pages.
2. The Goldfinch by Donna Tartt

For the fans of the Harry Potter series, The Goldfinch will be equally entertaining. Yes, there is no magic as it is in Harry Potter, but it still offers a magical reading experience. This Pulitzer-Prize-winning novel is about Theo Decker who is a lost kid with no parents. This is another similarity in the Goldfinch and Harry Potter. Though the Harry Potter series is a lot about wizards, magic, and everything in between, it is also about the power of friendship, which is what you also find in the Goldfinch by Donna Tartt.
3. Ender's Game by Orson Scott Card
Looking for books like Harry Potter? This is the one! If you love the young wizard in the Harry Potter series because how daring and intelligent he is, you will also love the main character in the Ender's Game who does everything he can to save the planet. The book tells you the story of a generations-long war, which is in itself quite interesting, by the "Chosen One" aspect of this book is what inspires fans of Harry Potter to give it a read.
4. Percy Jackson by Rick Riordan

Quite similar to the experiences of Harry Potter, Percy has several encounters that are supernatural. After those experiences, he learns that his father is Poseidon. The series also shows a strong bond between Percy and his friends, which is another similarity between this series and the Harry Potter series. Fans of Harry Potter are going to love it if they love that series for its mythology aspect.
5. Inkheart by Cornelia Funke
The book tells you the story of a young girl named Meggie whose father has the ability to bring fictional characters to life. There is magic in this book and there is plenty of suspense to keep you interested until the very end. You may also like the fact that it has a female protagonist and has an impressive family dynamic as well.
6. The Queen of the Tearling by Erika Johansen

There is a movie adaptation of this book with Emma Watson in the lead role. Emma Watson has also played Hermione in the movie adaptation of the Harry Potter series, so this connection alone is enough to make you read the Queen of the Tearling. It tells you the story of a princess who has to stand against all odds to claim her throne. There is a battle between light and dark forces, which will certainly give you a glimpse of the magical world you find in the Harry Potter series.
7. The Magicians Trilogy by Lev Grossman
You should try the Magicians Trilogy if you are looking for a series that shares the power of the magical world and books like Harry Potter. The book is about Quentin Coldwater who loves a series of fantasy novels and finally gets a chance to go to a secret school of magic but later realizes that things are not as perfect as they seem.
8.The Bartimaeus Trilogy by Jonathan Stroud

Many fans of the HP books say that the Bartimaeus Trilogy is even better as far as the internal consistency is concerned. It tells you story of Nathaniel, an 11-year-old magician in training. When his master betrays him, he decides to take revenge and summons 5,000-year-old djinni Bartimaeus. There is magic, there is entrainment, and there is plenty of suspense to keep everyone interested.
9. Neverwhere's by Neil Gaiman
When it comes to tell stories about different new worlds, you just cannot keep Neil Gainman out of the list. He has a unique way of storytelling and this makes Neverwhere a true masterpiece. It shares the story of Richard who helps a young girl but his act leads him to a whole new world where he has to survive through different challenge to return to his home.
10. Miss Peregrine's Home or Peculiar Children by Ransom Riggs

It is one of the best books like Harry Potter because it has adventure, magic, power of friendship, and much more. It shares the story of Jacob who travels to an abandoned orphanage and discovers that there were children with peculiar powers. Harry Potter enthusiasts will surely love it because it contains most of the plot points in their favorite series. There is also a movie adaptation of this book available now.
11. The Book of Lost Things by John Connolly
Fans of Harry Potter know the importance of the death of Harry Potter's mother in plot development of the series, and you will find the same in the Book of Lost Things. It shares the story of a young boy who loses her mother and has no one with him but his books. It all changes when those books begin to whisper to him.