Your body goes through numerous changes during pregnancy that makes pregnancy quite like an out-of-body experience. You may have a hard time dealing with problems like swollen ankles, heartburn, exhaustion, food cravings, and weight gain. However, it is important to talk to your doctor before you do anything to deal with these problems because what you do could affect the wellbeing of your growing baby. One such thing is hair dying. A fresh hair color can certainly uplift your mood and make you feel great about yourself, but it is also true that hair dyes may contain chemicals, so it is natural to feel concerned about using it. Let's find out more about it.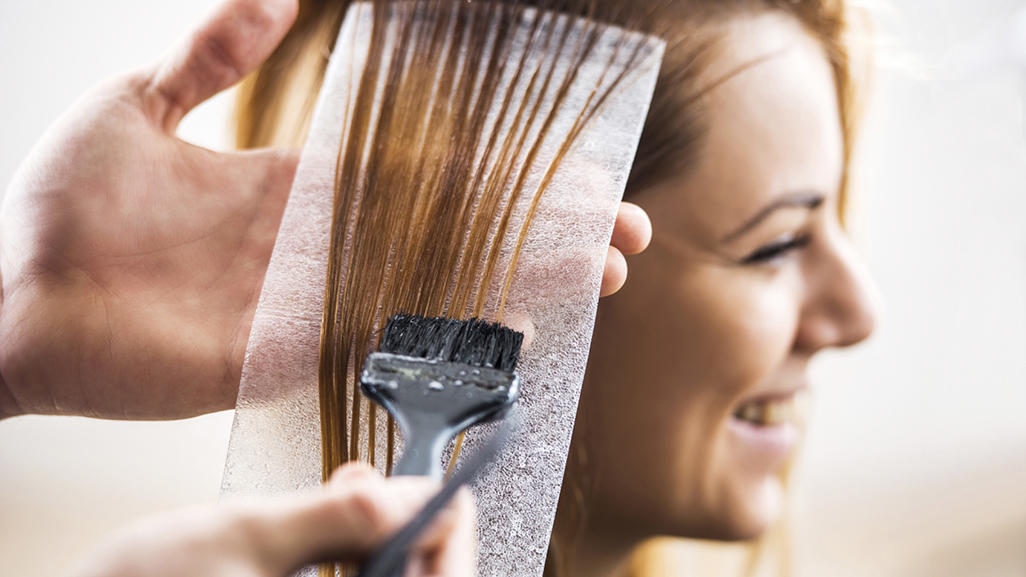 Can You Dye Your Hair When Pregnant?
While there is not much research conducted on this topic, there is some evidence suggesting that chemicals found in hair dyes are not toxic enough to cause any harm to your baby. This is true for both permanent and semi-permanent dyes. Many experts believe that your skin absorbs only a small amount of hair dye, so your exposure to chemicals is not that significant.
The same holds true for breastfeeding women. While there is no scientific research available to confirm anything, experts believe that very little of those chemicals would go into your bloodstream to make any difference to the quality of the breast milk.
However, it is important to point out that if you are still concerned about the health of your baby while using hair dyes, you can certainly try some other safer alternatives. For instance, instead of having your hair dyed completely, you can simply have highlights added to your hair. This way, the dye will cover the strands of your hair and there is no chance of those chemicals penetrating into your skin. Moreover, you can avoid commercially made hair dyes altogether and opt for vegetable dyes, such as henna.
In case you still have any questions and want to know, "Can you dye your hair when pregnant?" be sure to talk to your doctor and share all your concerns with them. Some experts believe that it is better to avoid dyes and exposure to chemicals at least until the second or third trimester, but others think differently. Talk to your healthcare provider and follow their advice.
Precautions to Take
As mentioned already, using hair dye is usually safe during pregnancy, but you should still take some precautions to avoid any complications. For instance:
It is better to avoid using it during your first trimester. You can certainly use hair dye earlier, but it is better to stay from chemical-rich products for the first 12 weeks of your pregnancy. Major development takes place during this phase in pregnancy. Hair follicles of your baby start to develop during this time and so do organs. Vocal chords and muscles also start to develop during this stage. With so much happening in your body, it is better to avoid hair dye to be on the safer side.
Pick the best service. It is better to talk to your doctor before you decide to receive a hair treatment, but even when your doctor gives you the green signal, you should take your time and opt for the safest service. For instance, the safest option during pregnancy would be lowlights, highlights, streaking, and frosting. It is better to avoid a root-to-tip color change or root touch-ups early in your pregnancy because these procedures require hair dye to be applied on to the scalp and hair and there is a possibility of your skin absorbing some of those chemicals.
Opt for gentle color. If you have decided to use hair dye, be very careful about the type of coloring you select. You should talk to your stylist first and ask them about any gentler options they may have. It is better to opt for color that does not contain any ammonia. Alternatively, you can opt for a semi-permanent color because it is less likely to have bleach. Henna and vegetable dyes are also less toxic and safer during pregnancy, but be sure to check the label before you make a purchase.
Can you dye your hair when pregnant? Yes, but keep ventilated when having your hair treated. Look for a seat that is in a well-ventilated area because this allows you to breathe in some fresh air. This is especially important when you are in a salon where there may be toxic fumes in the environment.
Follow manufacturer's direction when using hair dyes. If you are applying it at home, be sure to wear gloves to limit contact with hair dye.
Consider applying some hair dye to a strand first. This test will help you determine how your body reacts to those chemicals. Even if you have used that brand before, it is better to test it first because hormonal changes in your body can make you react differently to the same product.