Green beans benefits may surprise you. This green, stringy legume has a lot more to offer than you might think. Easily found in grocery locations, they are full of antioxidants and essential nutrients. Green beans content includes fiber, protein, omega-3 fatty acids, calcium, iron, flavonoid and carotenoid, to just name a few. Cooked with health in mind, they provide numerous benefits that are good for your body and mind.
Health Benefits of Green Beans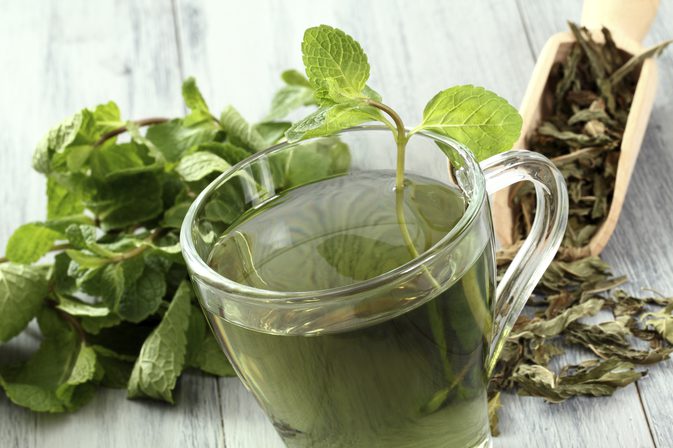 1. Colon Cancer Prevention
Several studies have linked green beans consumption to the prevention of colon polyps. These polyps have been known to lead to cancer. Evidence has also shown that increasing your intake of these legumes reduces your chances of colorectal cancer, as well as adenoma recurrence. Fiber-rich green beans help keep your digestive system stay regular, which reduces the pressure on your intestinal tract. All of these beneficial factors have proven effective in the prevention of colon and digestive cancers.
2. Regulates Diabetes
Green beans and other legumes have been found to help control diabetes by regulating blood sugar levels. Studies have found beans have a hypoglycemic effect on diabetic patients. This is a great find as it has been difficult in the past to find natural regulators. Since diabetes has to be constantly monitored and managed, adding green beans to your diet can help with this task.
3. Good for Your Bones
Calcium is almost useless in terms of strong bones if it is not found in conjunction with vitamin K. Your body cannot produce the proteins that allow your bones to accept and use calcium without this vitamin. In addition, vitamin K minimizes mineral loss by managing your bone metabolism. In fact, a cup of green beans contains nearly 20 percent of your daily recommend intake.
4. Immunity Booster
One of the major green beans benefits is its high antioxidant content level. Much greater than previously thought, the legume is a full of carotenoids and flavonoids. Carotenoids contain lutein and beta-carotene, while flavonoids are comprised of catechin, epicatechin, kaempferol and quercetin. Among the benefits of these antioxidants is their ability to lower stroke implications, as well as fight the free radicals that lead to illness.
5. Good Eyesight
The carotenoids zeaxanthin and lutein contained in green beans are beneficial to your eyesight. They work together to decrease your chances of macular degeneration. Having normal carotenoid levels in your system thwarts off vision deterioration by reducing stress on the inner eye while protecting vision and eye function.
6. Heart Health
Green beans are fiber rich, which decreases the amount of cholesterol in your body by reducing reabsorption of it through bile acids. This assists in keeping your cholesterol levels in check. The potassium in the legume helps maintain good blood pressure levels, which helps keep your heart healthy.
7. Helps Relieve Stomach Issues
Lots of people suffer from stomach issues. Often times, not consuming enough fiber is the culprit. Green beans benefits include its diuretic effect on your digestive system. Fiber-rich, it encourages the natural flow of urine and elimination of stool, thus ridding your body of harmful toxins. Other ailments eased by the nutrients in green beans are acid reflux disease, hemorrhoids, constipation and ulcers. You can get 15 percent of your daily recommended intake of fiber from a normal serving, making this legume a great food to keep your stomach working right.
8. Fetal Development
When eaten during pregnancy, the folic acid found in green beans help with fetal development. Evidence supports it is vital in the healthy development of a baby's heart, brain and respiratory system. It also works to prevent neural tube defects in the foetus.
Delicious Recipes with Green Beans
1. Lemon Dill Green Beans
Ingredients:
1 lb. fresh green beans, ends trimmed
1 tbsp. of fresh dill, chopped
1 tbsp. olive oil
1 tbsp. lemon juice
1 tsp. lemon zest
1 tsp. Dijon mustard
Directions:
1. Cover the bottom of a sauce pan with 1 inch of water and bring to a boil.
2. Set a steamer rack at the bottom of sauce pan.
3. Place green beans on rack and cover pan. Let it steam for 7 minutes.
4. Remove and immediately place green beans in ice water, drain and set aside.
5. In a large bowl, mix remaining ingredients together.
6. Add green beans, toss to coat and then serve.
2. Mushroom and Shallots Green Beans
Ingredients:
1 lb. fresh green beans, trimmed and cut in ½ pieces
2 large shallots, slice thin
¾ cup reduced sodium chicken stock
8 oz. white button mushrooms, trimmed and cut thin
2 tsp. cornstarch
½ tsp. olive oil
½ cup 2 percent yogurt
Salt and pepper
Direction:
1. Fill large pot with water and bring to boil.
2. Blanch green beans for 6 minutes and drain.
3. Heat large skillet to medium heat and add 1½ teaspoon of olive oil.
4. Add shallots and cook until begin to turn brown. Monitor to prevent from burning.
5. Remove from skillet and set aside.
6. Mix cornstarch and chicken stock until lumps are gone. Set aside.
7. Add mushrooms to skillet and cook until brown.
8. Reduce heat and add shallots with mushrooms.
9. Use whisk to add stock mixture and cook for 3 minutes.
10. Remove skillet from heat and add salt and pepper to taste.
11. Stir in yogurt.
12. Add green beans and toss in mushroom mixture.
13. Salt and pepper to taste and serve.
3. Green Beans and Tomato Salad
Ingredients:
1 ½ lbs. green beans, trimmed and halved
1 pint grape tomatoes, halved
1 shallot, minced
¼ cup olive oil
3 oz. mixed lettuce greens
¼ cup fresh basil, thinly sliced
¼ cup sliced almonds
3 tbsp. balsamic vinegar
4 oz. feta cheese crumbles
Salt and pepper to taste
Directions:
1. Bring large pot of salted water to boil
2. Add green beans and blanch for 3 minutes.
3. Transfer beans to ice water and then drain, dry and set aside.
4. Whisk together vinegar, olive oil and shallots in a small bowl. Salt and pepper to taste.
5. Lay out lettuce greens on a serving platter. Layer cherry tomatoes, then green beans and finally basil.
6. Drizzle vinegar mixture on top and then evenly sprinkle almonds and feta. Serve.