No matter what you do with life, whether you're a student, a professional, or a homemaker, you deserve to have a flawless skin. Having a healthy skin with no marks and blemishes will help boost confidence and self-esteem. Unhealthy lifestyle, too much stress, and environmental pollution may greatly affect the skin, thus proper care is deemed necessary to maintain its glow and radiance. Besides, a number of products are available in the market to address the needs of having a perfect skin. However, these contain high amount of chemicals that are somehow harmful and detrimental to the skin. So instead of using these skin care products, try to switch to natural home remedies in order to achieve that flawless skin.
How to Get Flawless Skin Naturally at Home
The easiest and probably the most economical ways to achieve flawless skin can be done right inside the home.
1. Lemon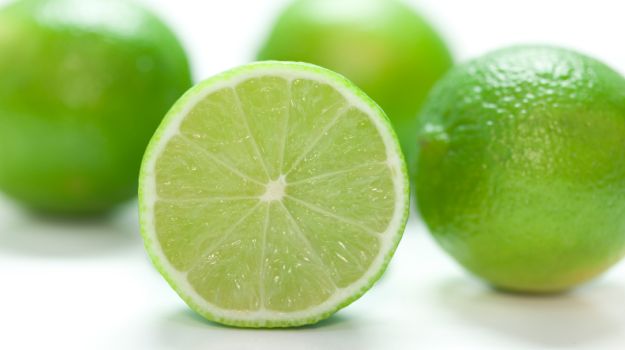 Lemon helps in achieving flawless skin by hiding scars and blemishes due to its natural bleaching property and vitamin C component. The citric acid found in lemons helps remove the dead skin, keeping it clearer and healthier. However, lemons can cause skin burn in skin areas with pimples and cut.
Lemons can be freshly squeezed and applied directly to the face and to the neck. It can also be added to raw honey or sugar for better exfoliating effect on the skin.
2. Cucumber
Cucumber is good for the skin due to its astringent, hydrating, and nourishing properties. It helps improve the appearance of the skin by removing dead skin and repairing the damaged skin cells.
Cucumbers can be cut into slices and rub all over the face. Also, it can be made into juice mixture that is applied to the skin.
3. Papaya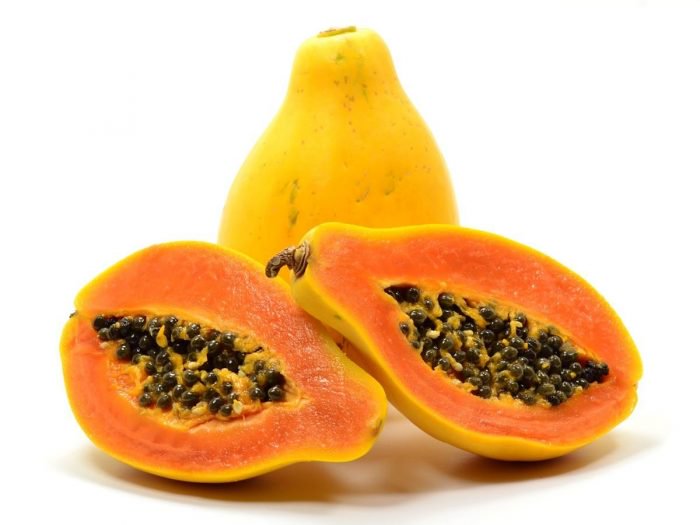 Papaya is rich in vitamin C which protects the skin cells from damages caused by the sun. It also helps repair the DNA which is harmed by too much exposure to UV rays. This is also an excellent source of papain enzyme which nourishes and promotes healthy skin through the easy breakdown and removal of the dead skin cells in the body. Moreover, the peel of papaya can exfoliate and rejuvenate the skin.
Papaya can help reduce blemishes, pimples, and other skin marks. It can be made into a great face mask by fine chopping and turning it into a paste. Also, papaya can be consumed whether ripe or green. The ripe ones can be eaten as a fruit while green ones can be added to soups or stews.
4. Banana
Bananas contain high amounts of vitamin A and E which are essential to the skin. These help in toning down skin redness for a softer and glowing skin.
Banana can be mashed and applied to the face as a mask to achieve a glowing and more radiant skin, which can be really convenient if you ask how to get flawless skin naturally at home.
5. Potato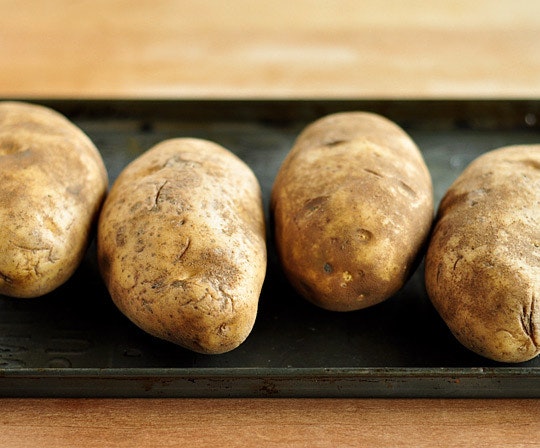 Potato acts as a natural bleach to get rid of dark skin marks including sunburns, scars, and tan marks. This is due to its richness in vitamin C which helps produce the protein known as collagen. Also, potatoes contain vitamin A which gives the skin a brighter and nicer complexion and appearance.
Potatoes can be eaten in several ways. It can be made into salads, soup, baked, or casserole dishes.
6. Turmeric
Turmeric helps in minimizing skin marks and scars due to its excellent skin lightening and antiseptic property. It can also make the skin look smooth and healthy because of its anti-inflammatory property against several skin disorders.
Turmeric powder can be made into a paste by adding enough amount of pineapple juice. It can also be added to flour and milk to lighten the skin and remove marks.
7. Aloe vera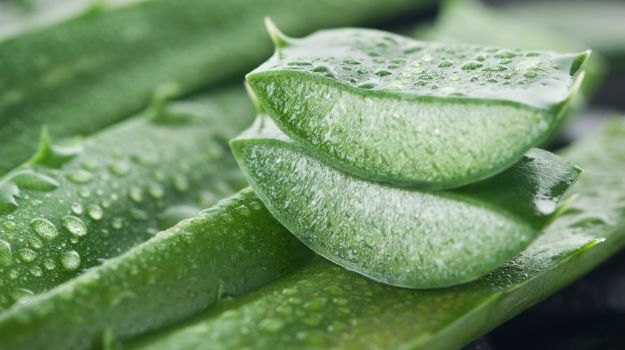 Aloe vera offers an amazing remedy for several skin problems including acne due to its antibacterial properties. It also helps prevent fine lines by increasing and improving the collagen levels of the skin. Also, aloe vera is a good moisturizer that helps in stimulating the growth of the new skin cells.
Aloe vera gel can be used directly on the face using a cotton ball. Allow this to dry and rinse off with water for a clearer and more radiant glow.
8. Nuts
Nuts including walnuts and almonds are essential for healthy and flawless skin. Consuming a handful daily will give the body a lot of nutrients including omega 3 fatty acids and vitamin E. The omega 3 fatty acid reduces the inflammation present in the body, leading to lower risks of skin diseases including cancer. On the other hand, the vitamin E component helps protect the skin from damages caused by exposure to UV and other free radicals. It also ensures proper hydration of the skin for a glowing and younger looking skin.
How to get flawless skin naturally at home with nuts?Nuts can be eaten as snacks or can be added to salads and other meals. Just be sure to follow the recommended amounts to ensure optimum results.
9. Honey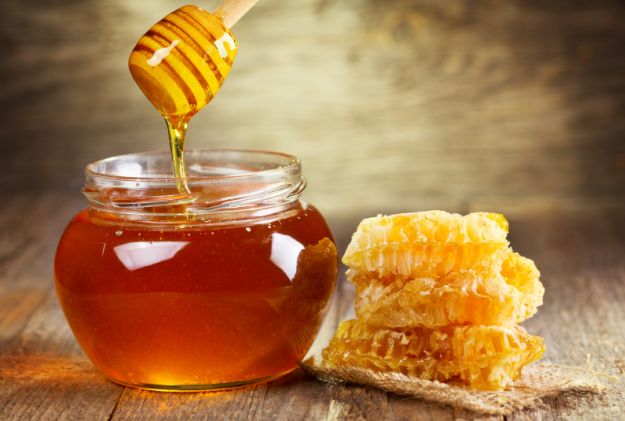 Honey is a common ingredient in several skin care products due to its antibacterial property. It also acts as a great skin moisturizer, keeping the skin softer and clearer.
Honey can be applied directly to the skin or can be added to milk and flour. This will serve as a face mask that will deeply moisturize and make the skin more radiant.
10. Coconut oil
Coconut oil is a rich antioxidant that can help the dullness of the skin by preventing free radicals. It contains antifungal and antibacterial properties, keeping the skin clearer, softer, and moisturized.
Coconut oil can be warmed and applied to the face or the body. Massaging with coconut oil can also help in moisturizing as it allows penetration in the tissues of the skin.
11. Sugar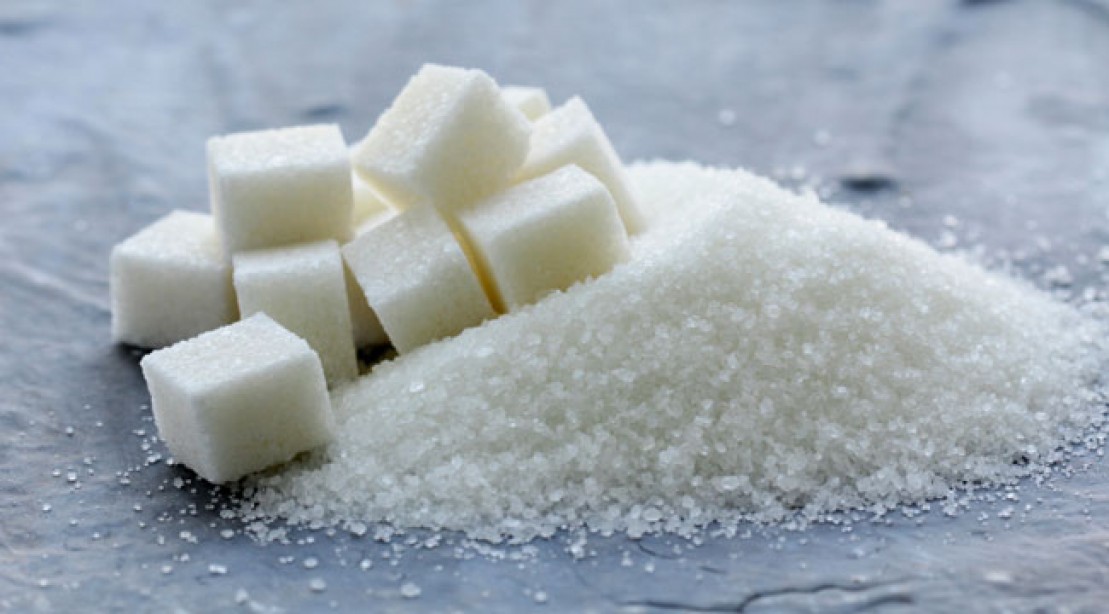 Sugar is a great remedy that cleanses and exfoliates the skin for a glower and fresher look. It also cleanses the skin, making it more vibrant and glowing.
How to get flawless skin naturally at home with sugar? Make sugar mix which can be done by adding water to sugar. Rub the mixture to the face and body and rinse with lukewarm water for best results.
12. Baking soda
Baking soda is a natural exfoliator that helps prevent dryness of the skin. It also balances the pH of the skin for a clearer appearance. Also, it contains antiseptic and anti-inflammatory agents that help get rid of pimples and acne.
Baking soda can be made into a cream by adding water. Massage this gently to achieve a healthier and smoother skin.