Rosewater serves as an amazing beauty product that not only rejuvenates your skin but also gives it a radiant glow. Rosewater has antimicrobial, antibacterial, and anti-inflammatory properties – it also has plenty of antioxidants. Together, these constituents help heal and sooth your skin in a natural way. Another benefit of rose water comes from its ability to maintain your skin's pH balance. This helps prevent aging effects by keeping your pores tight. To get all these benefits, you need to learn ways to use rose water.
How to Use Rose Water
Rose water is extremely beneficial for your skin, and you can add other ingredients to the mix to make it a lot more effective. Here are some simple ways to use rose water.
1. Use Rose Water to Clean Your Face
Rose water works amazingly well to hydrate your skin. Its antibacterial properties make it a natural cleanser for your face.
How: Mix rosewater with rose essential oil and glycerin to make a highly effective cleanser. You can prepare it in a bowl. Take a medium-sized bowl and add two teaspoons of glycerin with one cup of water and 10 drops of rose essential oil to it. Blend these ingredients well and store in an empty toiletries bottle. Glycerin keeps your skin moisturized without making it too oily.
2. Use Rose Water to Tone Your Skin
Using toners with harsh chemicals and alcohol is never a good idea, especially when you can use rose water as a natural toner. Not only does it soothe your skin, it clears infection-causing bacteria and reduces inflammation as well.
How: Take a spray bottle and fill it up with rose water. Store it in the refrigerator. Whenever you want to use it, take it out of your refrigerator, apply to a cotton ball, and use on your face. You can use it whenever you wash your face.
3. Use Rose Water Face Pack for Glowing Skin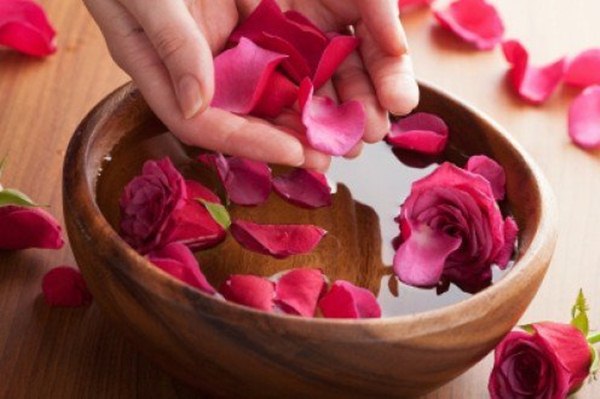 Rose water has antibacterial and antimicrobial properties that work amazingly well to prevent and treat acne. It also accelerates the healing process and reduces the appearance of scars. Here is how to use rose water making a face pack.
How: Mix one part of rose water and two parts of sandalwood. Ensure that the powder has dissolved completely before applying it to your face. Then, gently apply it to your face and leave it there. Rinse your face when the mixture seems dry.
4. Use a Combo of Rose Water and Lemon Juice
If you are looking for a natural acne cure, try the mixture of rose water and lemon juice. Lemon juice reduces inflammation whereas rosewater acts as an astringent to treat your acne.
How: Take equal parts of lemon juice and rose water and mix well. Apply it to your face and leave for 10 minutes. Rinse your face after 10 minutes to see its effects.
5. Use Rose Water to Make a Soothing Face Pack
To make a soothing face pack, simply mix honey and cucumber juice with rose water. Natural honey has antifungal and antibacterial properties, whereas cucumber has anti-inflammatory properties. The mixture soothes your irritated skin and also clears any bacterial infection that may be causing acne and other skin problems.
How: Mix equal parts of rose water, honey, and cucumber juice. Apply it to your face and leave for about 15 minutes. Rinse it after 15 minutes to get smooth, shiny skin.
6. Use Rose Water As A Lip Stain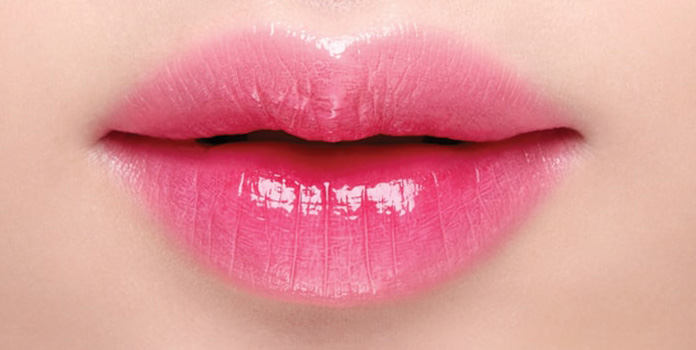 Just like your skin, rose water is equally effectively for your lips. It makes your lips look soft and pink.
How: Take a beetroot and cut it into small pieces. Leave it in the sun to dry out completely. Now, grind it to make a fine powder. Mix a teaspoon of rose water in this powder and apply it on your lips for 15 minutes. Simply wash it off after 15 minutes.
7. Use Rose Water to Condition Your Hair
Many people ask how to use rose water for healthier skin, but they do not know that it is equally beneficial for their hair.
How: Shampoo your hair as usual and then apply a cup of rosewater to your hair. This will leave your hair with a healthy shin.
8. Use Rose Water as Body Treatment
Do not just apply rose water to your face; use it on your body to enjoy the same benefits.
How: You can simply add it to your body scrubs or include it into bath water. It is also a good idea to mix it with almond oil and add to your regular body cream.
9. Use Rose Water for Healthy Eyes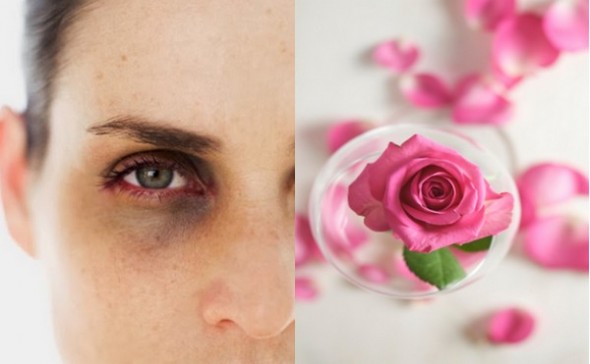 Yet another benefit of rose water is that it can really help relax your tired, inflamed eyes. It works equally well to reduce puffiness under your eyes.
How: Take a cotton ball, dip it in rose water, and apply directly on your eyes to reduce redness and puffiness.
10. Use Rose Water as After-Sun Spray
How to use rose water? You can treat your rashes or sunburns by using rose water.
How: Take about 10-15 leaves of tulsi and crush them nicely. Now, add those leaves to 200ml of rose water. Mix well and store in a spray bottle. Put it into the refrigerator. Apply it on your damaged skin caused by direct sun exposure. It is quite beneficial for your red, itchy skin that you may have after spending extended hours out in the sun.
11. Use Rose Water for Refreshing Fragrance
One impressive thing about rose water is that it smells like fresh petals. The fragrance may not last long, but it still provides you with a refreshing feel for quite long.