When the flow of blood to the heart is obstructed, mostly by fat build up, cholesterol, or other substances that form plague in the arteries leading to the heart, you suffer a heart attack. The blockage in the blood flow can destruct or damage part of the heart muscle. Also, referred to as a myocardial infraction, it can cause death. However, treatment has improved drastically over the years. If you experience a heart attack, dial 911 immediately. But many heart attack symptoms are confusing. For example, lots people just brush off shoulder pain causally and thinks they are nothing to worry about. But the truth is that it may indicate heart attack.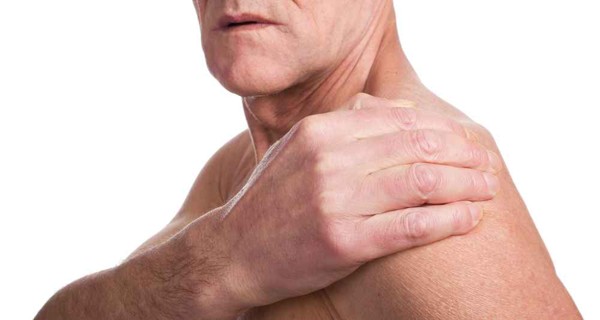 Connections Between Shoulder Pain and Heart Attack
Discomfort from a heart attack can cause chest pain or even shoulder pain. So if you are experiencing shoulder or arm pain on the left side, you may be having a heart attack. However, Heart attack is not the only cause of these types of pain. So it is important to be aware of different body pains that can be indications of heart attacks.
| | |
| --- | --- |
| Strong Indicators of a Heart Attack | Weak Indicators of a Heart Attack |
| Burning, squeezing, tightness, pressure or pain sensation | Knifelike or sharp pain felt when coughing or sneezing |
| Gradual increase of pain over a few minutes | Pain concentrated on one point. |
| Pain in the diffuse area, including middle of chest | Pain occurring distinctly on one side of the body |
| Pain extending to back, jaw, neck, and left arm | Abrupt stubbing pain that lasts for a very short moment |
| Pressure or pain accompanied by other symptoms like sudden nausea, cold sweat, problems breathing | Pain lasting for days or hours without any other symptoms |
| Pressure or pain that is felt during emotional stress or physical exertion or when you are resting (unstable angina) | Pain caused by pressing the chest or body movement |
What Symptoms Accompanying Your Shoulder Pain Is Vital
Besides shoulder pain, heart attack may also have the following symptoms:
Chest Pain or Discomfort: You may feel the pain or discomfort that feels like squeezing, fullness, pressure or tight ache in your chest and it will last for a while. The discomfort will come and go.
Pain in Upper Body: The discomfort or pain might spread past your chest and to your jaw, teeth, neck, back, arms or shoulders. You might experience pain in the upper body pain without any discomfort in the chest.
Stomach Pain: The pain can spread down to the abdomen and you might feel something like heartburns. You might feel nauseated or even vomit.
Shortness of Breath: You might try to take deep breaths or pant. This is mostly before you experience chest discomfort. In some cases, you might not feel the discomfort.
Anxiety: You might feel like you are experiencing a panic attack out of the blue, or feel a sudden sense of doom come over you.
Light-Headedness: On top of the chest pressure you might feel dizzy or you are about to faint.
Sweating: You might suddenly start sweating yet your skin is calm and cold.
When you feel any of the heart attack symptoms, do not ignore them and hope they will fade away. Call 911 immediately.
Real Stories About Experiencing Heart Attack
"I never connect nausea, shoulder pain, heart attack together. However, one day I was cutting the grass one afternoon and walked to the house to drink water and had a sit. Then I felt nauseated and sudden pain that spread to my arm, which then curled up and could not uncurl. I had my grandson call 911 and was flown directly to a cardiac hospital after the ambulance crew said I was in full ST elevation myocardial infraction. I coded 4 times, but I recovered and was released the next day."
"I am 58 and 3 weeks ago I had a heart attack. For a month I had symptoms like pain in my jaw, shoulder, face, arm, back and a burning in my chest. All these I felt on the left side of my body. The pain would always ease up, but one night I woke up and the pain did not go away. I took aspirin and I started throwing up, i was rushed to ER where they told me I was having a heart attack. I got treated and I now am home."
"My mother complained about shoulder pain. Not much attention was paid and her joints ached as well but she thought it was flu. The day she experience chest pain was the day she passed out because of a major heart attack."
What to Do When Heart Attack Happens
If you or someone near you experiences heart attack symptoms like shoulder pain, heart attack may be suspected and 911 should be called within the first 5 minutes. Ensure you seek treatment immediately, most people die because they doubt the symptoms could be heat attack related.
You might be tempted to drive the patient to the emergency room yourself, but it is better if you wait for the ambulance. The crew will know how to keep the patient alive. However, if you are having a heart attack, do not drive yourself unless you do not have any other choice.
Before the ambulance arrives, try keeping the patient calm by sitting him down or helping him lie down. Secondly, if the person is not allergic to aspirin make them chew and swallow a baby aspirin. The effects are felt faster when it is chewed than when swallowed whole. If you notice the person has stopped breathing, a person qualified to perform CPR should perform the procedure on him, or you can do it. If you have no idea how to administer a CPR, the 911 operator can guide you through it.