Hailing from the cashew tree, cashew nuts have become rather popular in Europe and North America due to their delectable tastes and nutritious benefits. The nutrient packed nut can be consumed alone or mixed with other foods in appetizers, dinners and desserts. This article will aim to answer the question – are cashew nuts good for you, providing all the details you want to know that can ensure you to make the right choice for your health.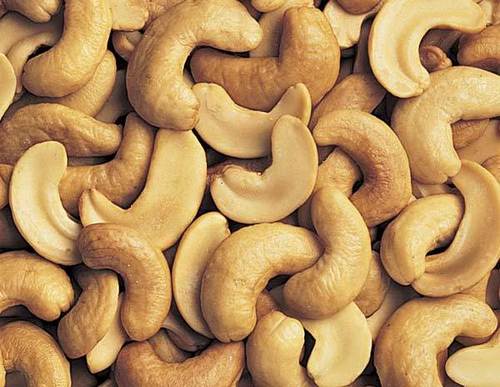 Nutrition Facts of Cashew Nuts
Here is a chart of nutrition values of cashew nuts for you to refer to.
Per Serving Size: 1 oz. (28.4g)

Nutrition

Amount

Daily Values (%)

Calories

157

--

Total Fat

12g (including 2.2g saturated fat;2.2g polyunsaturated fat and 7g monounsaturated fat)

19%

Cholesterol

0mg

Sodium

3mg

0%

Total Carbohydrates

9g (including 1g dietary fiber and 2g sugar)

3%

Protein

5g

10%

Potassium

187mg

5%

Magnesium

85mg

20%

Iron

1.9mg

10%

Calcium

10mg

1%

NOTE: the daily value is calculated to a diet of 2000 calories, and the exact number can fluctuate.
Are Cashew Nuts Good for You?
Consuming moderate cashew nuts can give you loads of health benefits, some of those benefits can include:
1. Improve Cardiovascular Health
Cashew nuts contain an abundance of healthy fats and good amount of magnesium, which can help to reduce the levels of cholesterol and unhealthy fats within the body, helping to ensure a healthy heart. Many believe that cutting out fat will lead to a healthier heart, but our body needs fat for energy and efficient functionality. Instead, where you get the fat from is important.That's why people opt for cashew nuts to ensure to get a good amount of good fats.
2. Strengthen Muscles and Bones
Cashew nuts contain high amount of magnesium, which works to ensure the strength of bones, as well as proper nerve and muscle functionality.This mineral also helps to prevent muscle spasms, migraines, soreness, fatigue, tension, and high blood pressure.
3. Control Blood Pressure
When asking – are cashew nuts good for you? One thing to come out is that they are full of potassium, as well as low in sodium, meaning that they can help to keep blood pressure at the right level.
4. Reduce Susceptibility to Cancer
Cashews contain antioxidants like vitamin E and selenium, and they can work to prevent the oxidation of free radicals, which will reduce the risk of cancer and boost your immune system. Cashews are also rich in zinc, which helps to fight against infection.
5. Promote Various Body Functions
Cashewscan also help with enzyme activity, the production of hormones, brain functions, as well as red blood cell production, which can be due to the high content of cooper in cashews.
7. Packed with Antioxidants
Are cashews nuts good for you? Of course yes. Cashews are packed full of antioxidants. When you eat the nuts, they can fight against free radicals, help to develop healthy bone and the connective tissue, as well as produce the pigment melanin, promoting healthy skin and hair.
8. Fight Against Diabetes
As cashews are full of healthy monounsaturated fats, they help to reduce the amount of triglycerides when consumed. Some clinical trials have shown that cashews can help to prevent complications from occurring in diabetics, thanks to their effect on triglycerides. That being said, when trying to ascertain the answer to the question – are cashew nuts good for you? It is important to remember to practice moderation when consuming cashews, as eating too many may have negative effects.
9. Help Prevent Gallstones
This is true for all nuts, not just cashews. It is thought that regular consumption of nuts, like cashews, can help reduce the risk of developing gallstones.
10. Help with Dental Health
Cashews nuts are also believed to contain certain chemicals which help to fight against bacteria responsible for oral complications, such as tooth decay.
More Things to Know Before Taking Cashews
There are some things you need to know before eating this nut. What if you take cashews in large amounts? Read on to find more details.
1. Allergies
Many people are allergic to nuts. If you have any known allergies, especially to nuts, then ensure to check with a health care professional before consumption. Besides, unroasted cashews contain urushiol, which acts as a potent irritant to one's skin.
2. Pregnancy/Breast-Feeding
There should be no adverse effects when the cashews are consumed in normal amounts. If you are currently pregnant or breast feeding, you should avoid consuming large amounts of cashews.
3. Diabetes
Some evidence suggests that eating high quantities of cashews can increase one's blood sugar levels. If you have diabetes and want to consume some cashews, ensure to closely monitor your blood sugar. Speak with your doctor if you have any concerns.
4. Surgery
If you have surgery scheduled within the next two weeks, you should avoid consuming large amounts of cashews. This is because they may affect your blood sugar levels, which can lead to complications during your procedure.
How to Select and Store Cashew Nuts
With ascertaining the answer to the question – are cashew nuts good for you, you can begin to think about which nuts are best for you, how to store them, and how to eat them as part of a healthy meal.
Cashew nuts can be acquired all year round from the market and in stores. Many varieties are available, including raw, sweetened, salted or candied. The best ones to opt for are shelled cashew nuts that are creamy-white, compact, uniform, and heavy. Avoid nuts which have cracks, spots, mold, or a putrid aroma. When storing cashews at home, use an airtight container and store them in the refrigerator. When stored correctly, fresh cashew nuts should last for around five to six months.
Healthy Recipe of Cashew Nuts for You to Try
Here is a dish of Cashews with Asian Chicken. Below are steps of how to make such a healthy cashew nuts dish.
1. Ingredients
1 cup chopped cashews
3 tablespoons chunky peanut butter
¾ cup water
A Small, sliced onion
3 tablespoons sugar (brown)
1 tablespoon sesame oil
1 cup dry rice (basmati or jasmine)
4 skinless & boneless chicken breasts, cut into strips
1 tablespoon minced ginger root (fresh)
3 minced garlic gloves
1 ½ tablespoons hot pepper sauce
¼ cup fish sauce
¼ cup soy sauce (naturally fermented)
2. Directions
Mix the fish sauce, soy sauce, hot pepper sauce, ginger and garlic in a large bowl. Add the sliced chicken and ensure to coat them with the mixture. Leave the chicken to marinate for two hours in the refrigerator.
Rinse the rice thoroughly. Then add the rice, 1 ½ cups of water, one tablespoon of oil and half a teaspoon of salt to a medium saucepan, and bring to the boil. Lower the heat, cover the pan and leave to simmer for around 20 minutes, stirring to ensure the absorption.
Heat the sesame oil with a large skillet onto a medium heat. Stir in the brown sugar until it completely dissolves, next add the sliced onion and cook for around 5 minutes.
Take the marinated chicken off but reserve the mixture for later use. Cook the chicken for around ten minutes, or untilgolden brown with clear juice.
Next, add the marinade and ¾ cups water into the skillet with the golden brown chicken, and bring to the boil. Allow to cook (whilst regularly stirring) for around ten minutes longer.
Lastly, blend the chunky peanut butter into the skillet. Place the rice onto an appropriate serving plate or platter, pour themarinade on the rice, and garnish the top with cashews. Ready to serve!