Smoothies have gained some serious popularity in recent years. They have now found an important place in the soft drink markets in Europe and the United States. People believe that smoothies are nutritious, quick and portable, and they serve as a perfect alternative to milkshakes and soda. The question is, "Are smoothies healthy?" Are you going to get any health benefits by adding smoothies to your diet plan? Let us find out more about it.
Are Smoothies Healthy?
Whether smoothies are healthy or not is really depends because it all comes down to what ingredients are there in your recipe. Homemade smoothies are normally healthy and always better because you know what you have used.
Homemade smoothies will help you get minerals, vitamins, phytonutrients, enzymes, and fiber in an easy way and you can always rely on to add high-quality nutrition into your diet. Since they are blended, they do not go heavy on your digestive system. You can always use the whole fruit or vegetable while blending a smoothie and take full advantage of its nutrition.
Premade smoothies available in the market are usually packed with simple sugars and are quite high in calories. Moreover, you sometimes are not sure what they have used to prepare one. Adding all the fat, sugar, calories and other junk together to make a smoothie will never make it healthy.
Why Commercial Smoothies Are Bad for You?
Are smoothies healthy? Yes, they are so long as you know what are included in them. That is probably the reason why commercial smoothies always stir up a lot arguments and here are some reasons to stand for its bad side: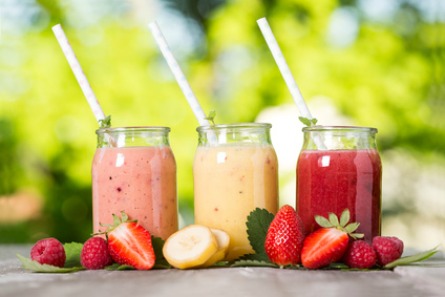 They include sugar laded fruit juices which are added just to make your smoothies taste better and nothing else.
They may have not included regular milk in the smoothies. Store-bought milk may be mistreated and contain hormones and antibiotics, which can make smoothies unhealthy.
It is hard to tell if your smoothies have included any tap water or not. Tap water may be a source of lead, arsenic, sucralose, and many other fabricated chemicals.
Commercial smoothies contain lots of agave. Many people think that agave is healthy because it only contains fructose and occurs naturally in vegetables and fruits. However, fruits and veggies have very small amounts of agave and your body can tolerate it easily. But the amount of fructose used in many commercial smoothies is so high that liver finds it difficult to metabolize it properly, leading to problems such as liver scarring, weight gain, and poor blood lipid profiles.
Peanut butter which may be added to commercial smoothies for flavor's sake can cause allergic reaction in many if digested. Besides, if you are on diet, the high calories, sugar and fat in peanut butter will definitely undermine your plan. With homemade smoothies, you can use chia seeds instead.
Even if you are going to make smoothies at home, you should avoid ingredients like chocolate syrups, ice cream, artificial flavoring, non-organic peanut butter, agave nectar, cream soda, cool whip, chocolate pudding mix, cheap protein powders
How to Make Healthy Smoothies at Home
Are smoothies healthy? The answer lies in the list of things used to make smoothies. Homemade smoothie with all the healthy ingredients is a helping hand in leading a healthy life. Making healthy smoothies at home does not have to be difficult, especially when you can try the following recipes.
Recipe 1: Get the Benefits of Ginger
The smoothie works great to soothe heartburn, digestion, nausea, and many other stomach related issues. Most of these benefits come from the use of fresh ginger. Here is what you need to prepare two servings:
A sliced banana
6 oz. vanilla yogurt
Half teaspoon of freshly grated ginger
A tablespoon of honey
Add honey, yogurt, banana, and ginger in the blender and continue blending until smooth. A serving provides you with 1g of fat, 157 calories, 1.5g of fiber, 57mg of sodium, 5g of protein, and 34g of carbs.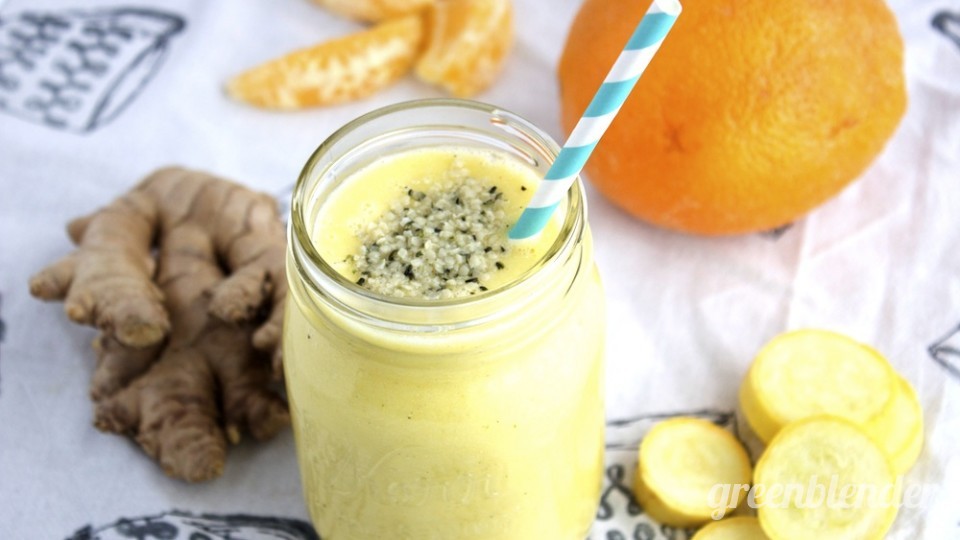 Recipe 2: Have a Fruit Feast
Are smoothies healthy? This one will definitely get a big yes. You can make a fruit-packed smoothie using natural ingredients to start your day with a bang. Here is what you need to make it:
1 cup raspberries (frozen and unsweetened)
3/4c chilled almond or rice milk
11/2 tablespoon of honey
1/4 cup frozen unsweetened raspberries or cherries
A teaspoon of ground flaxseed
2 teaspoon of finely grated fresh ginger
2 teaspoon of fresh lemon juice
Put all these ingredients in blender and blend until smooth. Pour into two glasses. A serving will contain 112 calories with 1.5g of fat, 25.5g of carbs, 56mg of sodium, 3g of fiber, and 20g of sugar.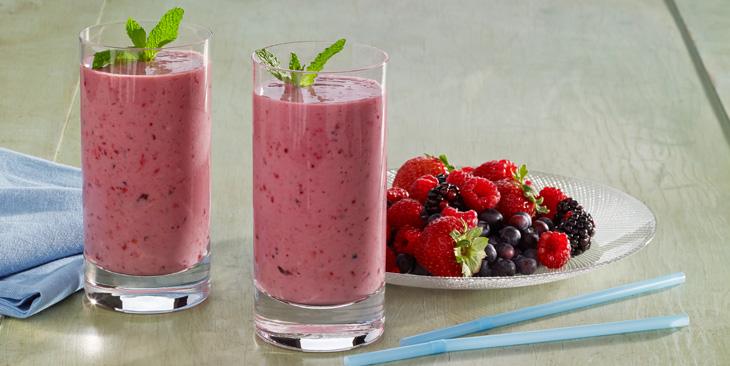 Recipe 3: Just Enjoy This Vanilla Ice Cream
The recipe includes fat-free vanilla ice cream that adds taste and provides you with loads of protein. Here is what you need to make two servings:
2 tablespoon of vanilla yogurt (low fat)
1cup 1% milk
½ cup each of frozen peaches and strawberries
1/8 teaspoon of powdered ginger
2 teaspoon of whey protein powder
3 ice cubes
First, put liquid ingredients and protein powder in a blender or simply mix them well. Then, add fruit, ice, and other mushy ingredients to prepare a thicker shake. A serving provides you with 150 calories with 1g of saturated fat, 2g of fat, 26.5g of carbs, 73mg of sodium, 2g of fiber, 24g of sugar, and 9g of protein.