Fair, fresh, beautiful-looking skin is one of the best ways to maintain a youthful appearance. You can achieve this by looking after your skin and your overall health. Follow these beauty tips for fairness, and, just like Snow White, you can be the fairest of them all.
Basic Skincare Routine
Morning Skincare Routine:
Cleanse
Tone
Exfoliate
(Optional) Apply the targeted treatment
Use moisturizer with added sunscreen
Evening Skincare Routine:
Cleanse
Tone
Exfoliate
(Optional) Apply the targeted treatment
Moisturize
Homemade Beauty Tips for Fairness
Here are some face packs you can make in your own home to give you glowing, healthy skin.
1. Honey, Tea Water and Rice Flour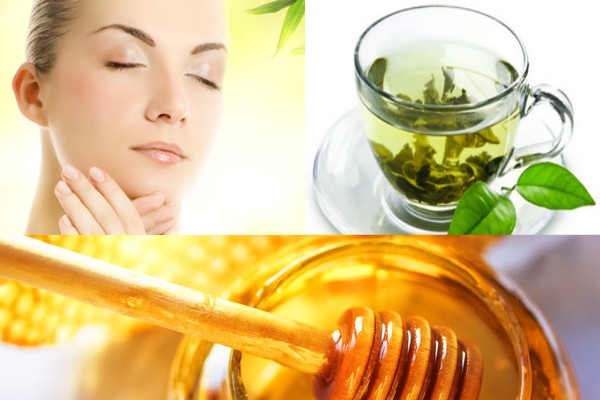 Tea contains antioxidants, which neutralize damaging free radicals. Honey hydrates your skin and has antibacterial effects.
Ingredients: Mix ½ tablespoon honey, 2 tablespoons rice flour, and 1 cup cooled tea water.
Method: Apply for 20 minutes until the mask has dried. Massage in to even your skin tone, then wash off with cold water.
2. Lemon and Oats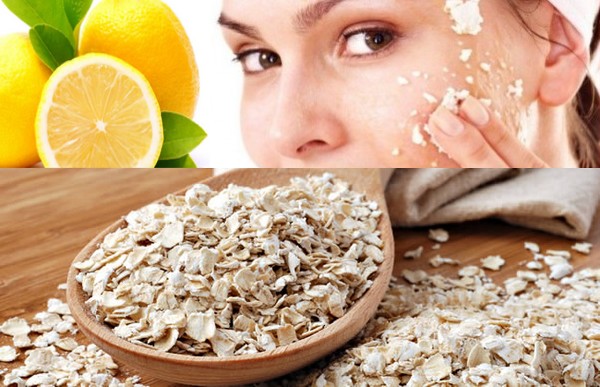 Oats exfoliate the skin, and remove oil, dirt and other impurities. Lemon helps lighten your complexion.
Ingredients: Mix 1 tablespoon cooked and mashed oats, and 1 tablespoon lemon juice. Add some water if you have sensitive skin.
Method: Massage in the mixture. Leave for 20 minutes, then wash off and pat dry.
3. Lemon, Milk and Turmeric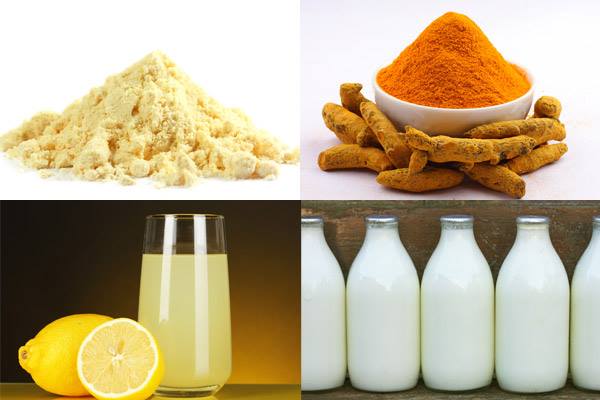 Turmeric helps combat acne, wrinkles, and facial hair, as well as exfoliating your skin. Lemon increases the fairness of your skin.
Ingredients: Mix 1 tablespoon each of turmeric, gram flour, lemon juice, and milk.
Method: Massage the mask into your face for 5 minutes, then leave for 20 minutes. Rinse it off.
4. Lemon Juice, Milk, and Honey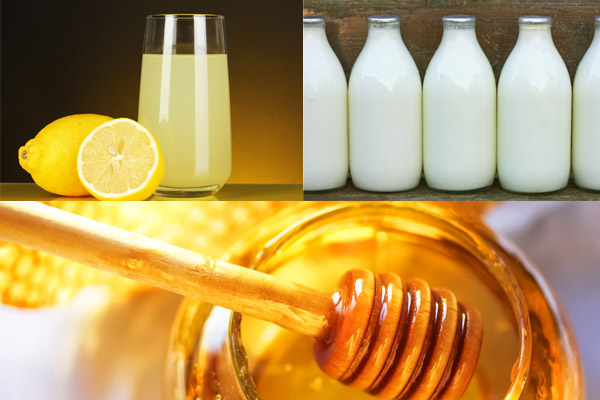 This masks defends your skin from air pollution by forming a barrier with the environment. It also locks in moisture.
Ingredients: Make a paste from 1 tablespoon each of honey, milk/milk powder, and lemon juice.
Method: Cleanse your skin, then apply the pack for 15-20 minutes. Carefully wash off.
5. Fuller's Earth and Papaya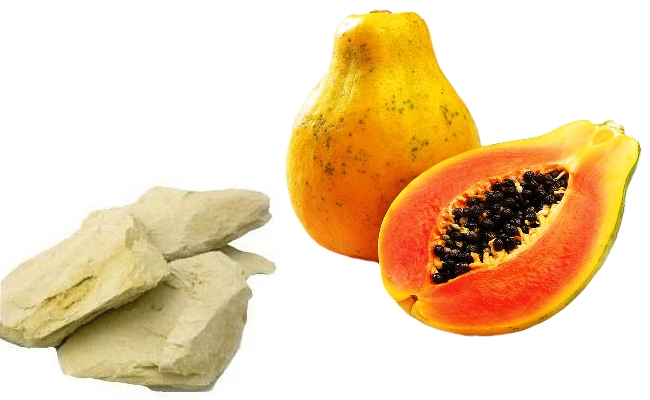 These ingredients refresh your skin and protect it from harmful chemicals, as well as giving you a fairer complexion.
Ingredients: Mix 1 teaspoon multani mitti (Fuller's earth) with 1 tablespoon papaya pulp.
Method: After cleansing, apply the mixture and wait for it to dry. Gently wash off.
Beauty Tips for Eye Care

You need to take as much care of the skin around your eyes as the rest of your face. Follow these tips to keep your eyes clear, healthy, and beautiful.
Cucumber Slices
This classic treatment works a treat in keeping skin looking fresh and reducing the appearance of dark circles. Simply place thin cucumber slices over your eyes for 15-20 minutes and you'll soon see results.
Vitamin A and Vitamin C
Your eyes need plenty of vitamins A and C to remain healthy. For glowing skin, eat lots of vitamin A-rich food, such as carrots and sweet potatoes; for vitamin C, go for citrus fruit.
Water or Herbal Tea
To banish dark circles, ensure you're well-hydrated throughout the day. Plain water is a good choice, but for extra health benefits, make yourself a cup of herbal tea.
Black/Green Tea Bags
Once you've made yourself a cup of tea, save the teabag. When it's cooled, it can be used as an effective puffiness remedy. Apply one teabag over each eye for 15 minutes to see the effects.
Rose Water
Naturally sharp, bright eyes can be yours with the healing properties of rose water. You can cleanse your eyes and get them to sparkle using one or two drops of rose water in each eye every day.
Beauty Tips for Lip Care

For a friendly, warm smile, you can't beat beautiful soft pink lips. However, to achieve a pretty pink color for your lips, you need to take proper care of them.
Keep Your Lips Moisturized
Dry, chapped lips are not attractive, so always keep your lip balm handy. Choose balms containing glycerine, almond oil, beeswax, or vitamin E. Alternatively, apply vitamin E oil to your lips at night.
Use Lip Balm before Applying Lipstick
Lipsticks, especially matte versions, can dry out your lips, so apply some lip balm before the color. For extra juiciness, select a shiny lip gloss, or lipsticks with a crème or satin finish.
Stay Away from Dark Colors
Your lips' natural pinkish hue may be tainted by dark or pigmented lip colors, so use soft or nude shades instead. Furthermore, cheap lipstick may contain harmful chemicals, so it's worth choosing well-recognized brands.
Use Rose Petals
Crush some rose petals, and mix with one teaspoon each of honey and milk powder. Apply for 10-15 minutes, then remove with damp cotton, and follow with lip balm. Used daily, this lightens and reddens your lips.
Avoid Sun Exposure
Sunlight encourages the production of the skin-darkening pigment melanin in the lips. Therefore try to limit your time in the sun, or apply lip balms containing sunscreens to defend you against the sun's harmful UV rays.
Beauty Tips for Hair Care

Shiny long hair is the perfect complement for your new glowing complexion. Try these natural beauty tips for fairness to grow your hair. You'll need to be patient, but eventually you'll see the difference.
Avoid Hot Tools
Keep your hair away from heat as much as you can, as it can cause damage. After washing, leave it to dry naturally, and restrict your use of hot styling tools.
Trimming
You may think that the quickest way to long, shiny hair is to just let it grow. However, hair gets drier and unhealthier as it gets longer. Lower the risk of split ends by regularly getting half an inch cut off.
Moisturize
To further stop split ends developing, always use a conditioner after shampooing. You can also apply oils and weekly deep conditioning treatments to restore moisture and provide your hair with the nutrients it needs.
Eat Right
If you have a poor diet, it's going to show in your hair. Ensure you eat lots of protein, and plenty of fruit and vegetables. You also need to stay hydrated, so always keep water handy.
Use a Wide Tooth Comb
Hair is more vulnerable to damage if it's wet, so try to avoid brushing wet hair and use a wide tooth comb instead. This will ease tangles and frizz, and help to prevent breakages.
Simple Daily Skin Care Beauty Tips for Fairness
Keep Yourself Well Hydrated
Make sure you drink eight glasses of water each day for optimum health. You are losing water all the time through sweat and urine, so you need to constantly top-up your water reserves. If you don't drink enough water, you can become dehydrated, which makes glowing, radiant skin impossible.
Make Sure You Get Enough Sleep
Poor sleep causes you to become tired and irritated, and has negative effects on your skin. You may also develop dark circles and puffiness under your eyes. Therefore, ensure you get at least eight hours' sleep every night. To prevent excess friction on your skin, use a soft pillow and pillow cover.
Get Moving
You need at least half an hour of physical activity each day. Exercise gets blood flowing, allowing the delivery of oxygen and essential nutrients to your skin, improving your complexion. However, if you suffer from conditions such as acne, psoriasis, or rosacea, make sure you fully cleanse your skin after exercise to prevent the build-up of debris.
Take off All Your Make-Up Before Bed
Your skin needs to breathe at night, and it can't do this through layers of make-up. Use a gentle, oil-based cleanser, such as virgin olive oil or castor oil, to get rid of all traces of make-up from your eyes and face. Gently rub in the oil, then remove with a damp washcloth.
Eat a Vitamin-Rich Diet
You should eat a healthy balanced diet for overall good health, but vitamins A and C in particular will help you achieve radiant skin and give you a natural glow. If you're having difficulty getting enough vitamins in your diet, try taking vitamin supplements after you eat your lunch.