Any activity that increases your heart rate helps burn calories, and that is why dancing is a great way of getting rid of extra body fat. It works great because people enjoy dancing and are more likely to be consistent with it. The longer they adhere to this activity, the higher the chances of burning fat and building lean muscle. Calories burned dancing may vary greatly depending on what muscle groups you use during a dance routine. There are quite a few styles to choose from, including belly dancing, ballroom, swing, ballet, salsa, hip hop, break dancing, tap dancing, Zumba, and more. The dancing style you choose affects how many calories you can burn.
How Many Calories Are Burned with Dancing?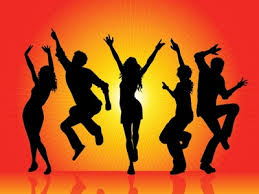 During a dance session of about 30 minutes, you can burn anywhere between 105 and 620 calories. Many factors, like your weight, the type of dance, how hard you work, and how many breaks you take affect the total calories you burn. Here is more about how many calories you can burn in 30 minutes with different styles of dancing.
Slow Paced Ballroom Dance
Samba, foxtrot, waltz, mambo, tango, and chacha are some of the most common types of slow-paced ballroom dance routines. How much calories you burn in 30 minutes of these dance routines depends on your weight. For instance:
| | |
| --- | --- |
| Body Weight in Pounds | Calories Burned Dancing |
| 150 | 105 |
| 200 | 145 |
| 250 | 180 |
| 300 | 215 |
| 350 | 250 |
| 400 | 285 |
Fast-Paced Ballroom
When doing fast-paced ballroom dancing – disco, Irish step, line dancing, polka, square dancing, folk, swing, hula – for 30 minutes, you can burn up to 430 calories depending on your body weight.
| | |
| --- | --- |
| Body Weight in Pounds | Calories Burned Dancing |
| 150 | 160 |
| 200 | 215 |
| 250 | 270 |
| 300 | 320 |
| 350 | 375 |
| 400 | 430 |
Modern Dance
Twist, Jazz, Jitterbug, and Tap are all modern dance forms, and 30 minutes of such dancing helps burn up to 460 calories, usually depending on your body weight.
| | |
| --- | --- |
| Body Weight in Pounds | Calories Burned Dancing |
| 150 | 170 |
| 200 | 230 |
| 250 | 285 |
| 300 | 345 |
| 350 | 400 |
| 400 | 460 |
Aerobic Dance
About half an hour of aerobic dancing may help you burn up to 620 calories. Many factors, including your weight have a role to play here.
| | |
| --- | --- |
| Body Weight in Pounds | Calories Burned Dancing |
| 150 | 230 |
| 200 | 310 |
| 250 | 385 |
| 300 | 465 |
| 350 | 540 |
| 400 | 620 |
Burn More Calories with Dancing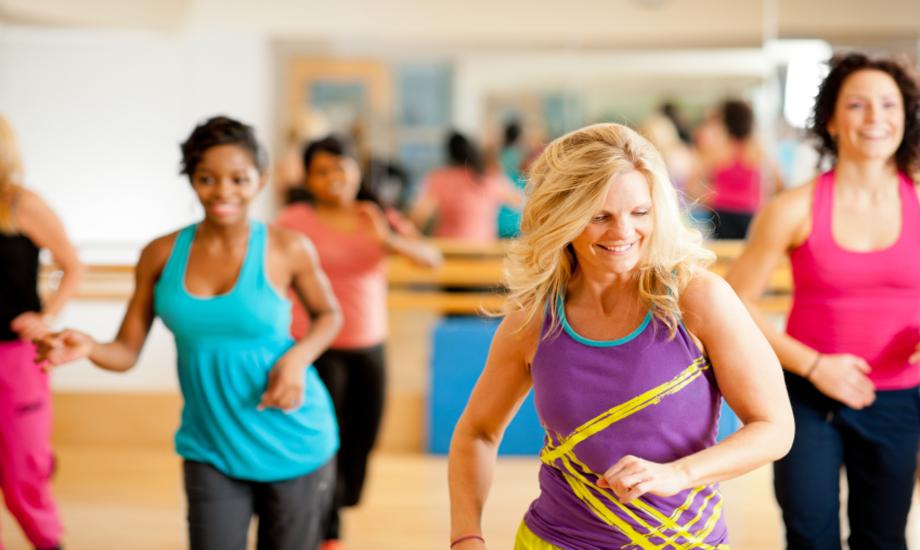 As mentioned already, how many calories you can burn dancing varies greatly. However, you can use certain tips to increase the number of calories burned dancing. Again, the tips will vary depending on the type of dancing you enjoy doing. The tips mentioned here will help you burn more calories when you do Zumba.
Have Fun: You can enjoy Zumba more and actually burn more calories by letting loose. You cannot do it when you are self-conscious or stiff. Just let go of everything and enjoy the moment.
Improve Your Arm Movement: You are not going to burn maximum calories if you are not extending your arms fully during the moves. Maximizing arm movement is important because it puts more muscles to work and help you burn extra calories. It is not that difficult either – you just need to be mindful about it.
Move Around More: Be sure to move up and down as much as you can to boost your burn. Moving this way also engages your hips, glutes, and thigh muscles. When all these muscles fire, you end up burning more calories. Therefore, you should always be active when you are through a level change.
Move Your Booty: Zumba is nothing without a lot of booty shaking and you can really put some effort into these moves to burn extra calories. Keep in mind that you can get calorie burning benefits and keep your butt in shape by pressing through your heels while doing the moves. Try it!
Master the Moves You Know: It takes time to learn different moves, but you can always put more effort into mastering what you have already learned. Pick whatever moves you are comfortable with and do them with full power. You can always add your own flair to these moves to make them look great and help you stay fit too.
Other Interesting Workouts Just Like Dancing
Calories burned dancing may vary depending on the dance style, but you can also burn quite a few calories by engaging in many other interesting activities.
1. Jet Skiing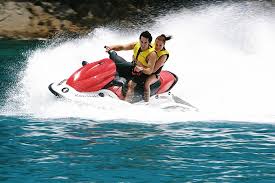 You may think you are not going to burn many calories by driving a jet ski, but the activity may help you burn up to 398 calories within an hour. Getting involved in water sports is a great idea because it engages your core, hamstrings, quads, and upper body as well. You have to use stabilizing muscles to maintain your balance and this helps burn extra calories.
2. In-Line Skating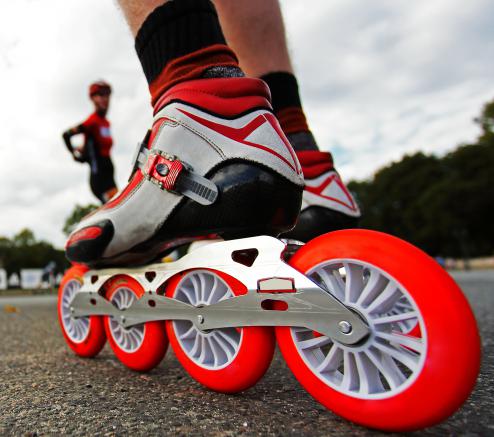 Many people say in-line skating is quite like running on wheels and nothing much, but the interesting thing is that you can burn up to 426 calories in an hour rollerblading. It's certainly a better choice as compared to jogging, isn't it?
3. Jumping Rope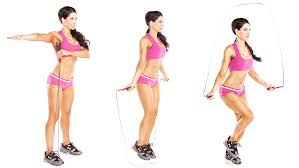 You may have enjoyed this playground game in your childhood, but you may not be aware of how many calories it helps you burn. While the numbers of calories you burn depend on your intensity and pace, you can still hope to burn somewhere around 60 calories in an hour. Try to do at least 100 skips per minute to boost the burn.
4. Swimming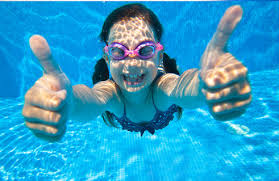 You can burn so many calories through swimming. You can try different moves to burn more calories. Breaststroke may help burn 585 calories an hour and butterfly takes it to 784 calories per hour. You can burn 540 calories within an hour with backstroke.
5. Rowing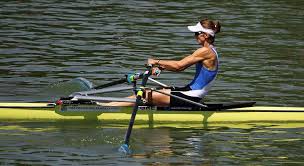 Do not underestimate the effects of this sit-on-your-butt type of exercise because it can make you sweat like anything. You would be using your legs and arms while rowing and burning about 682 calories within an hour.