People who want to maintain good health often look for various options to reduce their fat and calorie intake. Choosing lean meat, for example, can help reduce blood cholesterol levels and promote heart health. So, instead of ground beef, you may be advised to try ground turkey meat. For sure, turkey meat is low in calories and fat, but high in proteins and B-vitamins. Then is it really a better option than ground beef?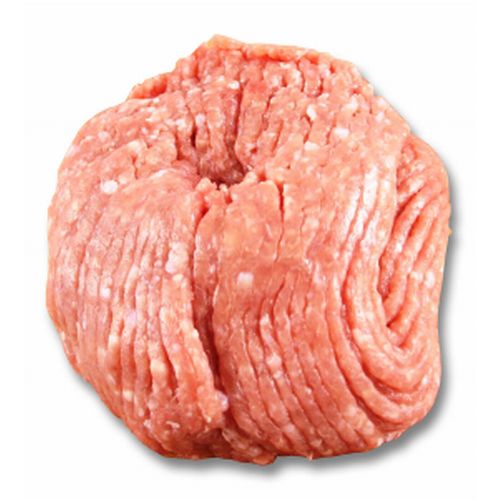 Is Ground Turkey Healthy?
Yes, it is healthy. Using ground turkey is believed to be a healthy alternative to beef, but there are some points to remember. Not all ground turkey is as lean as you think, so it is important to read product labels and look for low fat or fat-free versions.
To illustrate, if you compare a 4-oz serving of 85% lean ground turkey with a 95% lean ground beef, ground turkey provides 266 calories, about 15g of fat and 3.8g saturated fat, while ground beef provides only 193 calories, 7.5 g fat and 3.4 g saturated fat. However, the same serving size of 99% fat-free ground turkey breast provides 120 calories, 1g fat and zero saturated fat.
Some studies also show that ground turkey may contain bacteria called Salmonella and some are even resistant to antibiotics. Therefore, experts recommend choosing organic ground turkey which is believed to be a healthier option.
Mistakes to Avoid When Cooking Ground Turkey
Is ground turkey healthy? Yes. To enjoy the health benefits of ground turkey, avoid making these mistakes.
1. Using the Wrong Fat Content
Depending on the portion of the turkey used, the amount of fat in ground turkey can vary. Breast meat is the leanest, while the thigh and drumstick contain dark meat that has a higher fat percentage similar to beef. Lean meat goes well with sauce; darker meat is suitable for meatballs and burgers.
2. Meat Not Seasoned Enough
Lean ground turkey lacks flavor compared to dark meat, so they need extra salt, pepper and other herbs and spices. Seasoning is particularly important when ground turkey is used to make meatballs, burgers, and meatloaf. For additional flavor, consider adding dried herbs and spices.
3. Over Handling the Meat
Try to use minimal meat handling, especially during mixing of ingredients and shaping the meatballs, meatloaf, or burgers. Over handling ground turkey can make your finished product tough. Keep your hands lightly oiled and use soft touch for a tenderer cooked product.
4. Cooking the Meat Too Long
Ground turkey has low fat content, so if it's cooked too long, it gets dry quickly and becomes crumbly. It also loses its flavor. To prevent this, cook your ground turkey using a thermometer until the internal temperature of 165°F is reached.
5. Undercooking the Meat
While ground beef is perfectly delicious when cooked medium-rare, ground turkey is not the same. It simply must be cooked thoroughly and the internal temperature should reach 165°F.
Delicious Ground Turkey Recipes
Is ground turkey healthy? You bet it is. Here are some healthy ground turkey recipes to try at home:
1. Turkey and Chorizo Tacos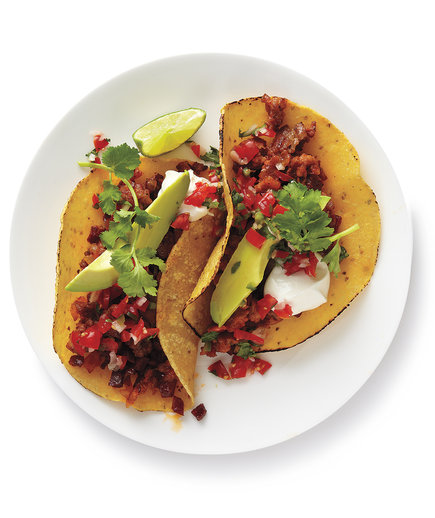 Ingredients
1 tbsp canola oil
1 chopped onion
4 oz chopped Spanish chorizo
1/2 lb ground turkey
Kosher salt
Black pepper
Warmed corn tortillas
Sour cream, salsa, sliced avocado, fresh cilantro, lime wedges
Directions
Heat oil in large skillet using medium-high heat. Cook onion with chorizo for 3-5 minutes until crisp.
Add ground turkey. Season with salt and pepper.
Cook until ground turkey is no longer pink for about 3-5 minutes.
Place turkey and chorizo mixture on the tortillas. Top with salsa, sour cream, avocado, and cilantro. If desired, serve with wedges of lime.
2. Cheesy Turkey Meatball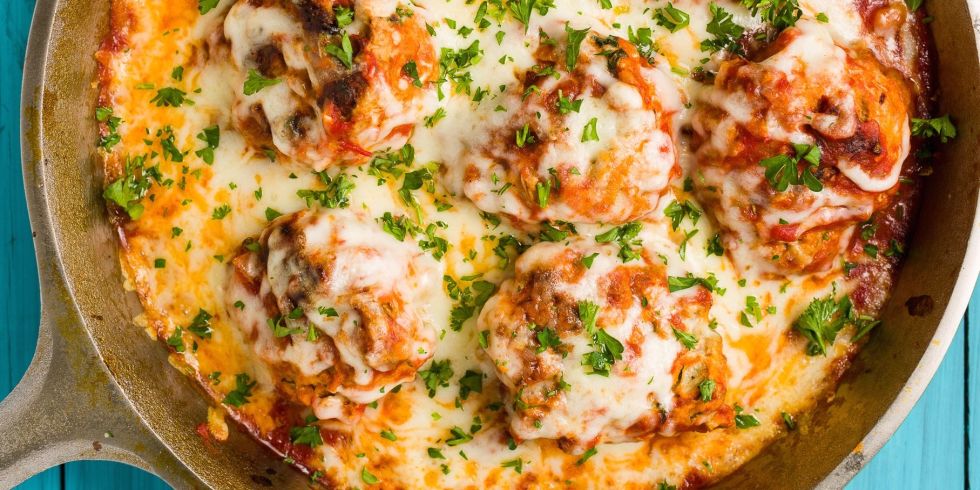 Ingredients
1/4 c + 2 tbsp extra-virgin olive
4 cloves of garlic, minced
2 tbsp fresh rosemary, chopped
1 can crushed tomatoes (28-oz)
Kosher salt
Fresh ground black pepper
1 lb ground turkey
1 c bread crumbs
1 large egg
3 tbsp fresh parsley, chopped
1 c mozzarella, shredded
Burger buns
Directions
Preheat oven to 375°F.
Make sauce in a large pot. Heat ¼ c oil over low heat. Add some garlic and rosemary. Stir until fragrant for 1 minute. Add tomatoes. Season with salt and pepper. Allow to simmer.
Combine ground turkey, egg, breadcrumbs, remaining garlic, parsley, salt and pepper in a large bowl. Roll into meatballs. Set aside.
Heat 2 tbsp oil in a large skillet over medium-high heat. Add meatballs, cooking until brown for about 5 minutes.
Place sauce over meatballs. Top with cheese then bake until the meatballs are cooked.
Garnish with parsley. Serve hot.
3. Sriracha Turkey Burger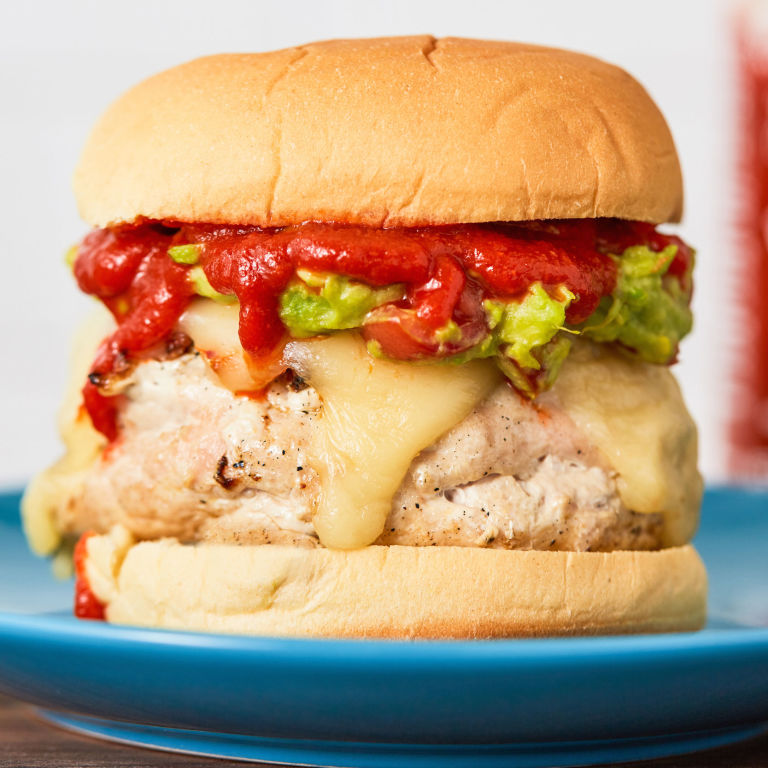 Is ground turkey healthy? Yes. Try this recipe.
Ingredients
4 patties ground turkey
Kosher salt
Fresh ground black pepper
4 slices pepperjack
2 avocados
1/2 onion, chopped
2 clovesgarlic, minced
Lime juice
Sriracha
Directions
Heat grill pan over high heat. Season the turkey burger patties with salt and pepper.
Grill burgers until not pink.
Add cheese and cook until melted for about 1 minute.
Mash avocados into a smooth batter. Add chopped onion, garlic, lime juice and salt.
Assemble your burger on buns and top with mashed avocado mixture. Drizzle with Sriracha.