Sour cream is cream that has been thickened and made sour by inoculation with bacteria. It is a favorite ingredient in various Mexican, German and Russian cuisines. It can be used in many ways, as garnish, a mayonnaise substitute or a creamy salad dressing. This creamy ingredient offers nutritional benefits but can also contain lots of fat. So some people wonder "is sour cream bad for health?" Keep reading to find the answer.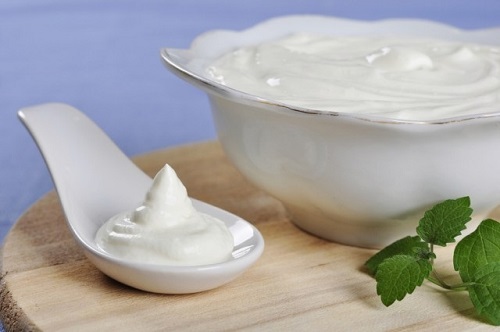 Is Sour Cream Bad for You?
Like many foods, sour cream itself is not bad if you consume it in moderation. However, if you are concerned about its calorie and fat content, use it sparingly. When using full-fat cream, measure servings with the measuring spoon to avoid adding more calories to food. You can also use reduced-fat versions which have less fat and fewer calories. The fat-free version has no fat and only 11 calories per tablespoon. Use this type of sour cream in your dishes to eliminate your worries. Here is more information to help you determine whether sour cream is bad or not.
1. Protein and Fat
Half a cup of sour cream contains 2.4g of protein. Your body needs protein to produce energy and boost the immune system function. However, one half cup of full-fat sour cream also contains 23g of fat, including 13g of saturated fat, which can harm the cardiovascular system. So choose reduced-fat versions when possible which contains only 15g of fat and 9g of saturated fat.
2. Cholesterol
Is sour cream bad for you? No if you take in moderation. A 100g serving of sour cream contains 44mg of cholesterol. Your body needs cholesterol for hormone production and cell formation. However, excessive amounts can cause clogging of arteries. Therefore, the recommended daily intake is 300mg for healthy adults and 200mg for those with heart disease.
3. Calcium
Your body needs calcium for bone health. One half-cup of sour cream provides 13% of your recommended daily intake of this important mineral. In addition, calcium is important for maintaining the function of your muscles, nerves, and heart.
4. Riboflavin
One half cup of sour cream gives you 12% of your recommended daily intake of riboflavin. Since the body does not store or produce riboflavin, it is important that you get the amount you need from your diet which includes sour cream. Riboflavin helps convert food to energy and make vitamin B6 and folate ready for use. In addition, your body needs it to boost the production of red blood cells.
5. Phosphorus
Is sour cream bad for you? No. One serving of sour cream gives you 13% of the phosphorus you need each day. Phosphorus is essential for bone health and for converting macronutrients to usable forms. It works with B vitamins to maintain various bodily processes, including kidney, nerve and muscle function.
6. Vitamin B12
One serving of sour cream gives you 6% of vitamin B12 your body needs daily. This vitamin helps keep your nerves healthy and regulate immune function. Research shows that consuming high doses of vitamin B12 may help prevent Systemic Lupus Erythematosus, an autoimmune condition that attacks the joints, skin, and kidneys.
7. Vitamin A
This vitamin is an antioxidant that enhances eyesight, strengthens connective tissues, and enhances skin health. Males need at least 900mg/day, while females need 700mg/day. 100g serving of light sour cream contains 102mg of vitamin A.
Recommended Sour Cream Recipes
Is sour cream bad for you? No. Here are some delicious recipes to help include sour cream in your diet. But remember to take it in moderation and choose the low-fat versions.
1. Sour Cream Cake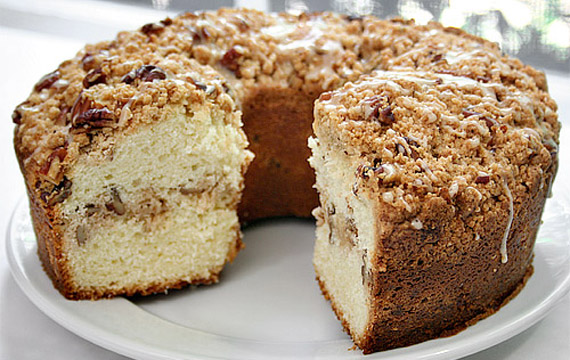 Ingredients
½ c butter
1 c sugar
2 eggs
2 c flour
1 tsp baking soda
1 tsp baking powder
½ tsp salt
12 oz sour cream
1 tsp vanilla extract
Topping
1 tsp cinnamon
¼ c sugar
¼ c brown sugar
1 c walnuts or pecans
Directions
Preheat oven to 350°F.
In a mixer, cream butter and sugar together.
Add eggs one at a time and beat well.
In another bowl, mix flour, baking powder, baking soda, and salt.
Add dry ingredients alternately with sour cream and vanilla to the creamed mixture. Mix all the things well.
Pour half of the mixture into a greased 9 x 13 inch baking pan.
Mix topping ingredients and sprinkle half over the batter in the pan.
Add remaining batter and sprinkle with the rest of the topping mixture.
Bake for 30-35 minutes.
2. Sour Cream Noodles Bake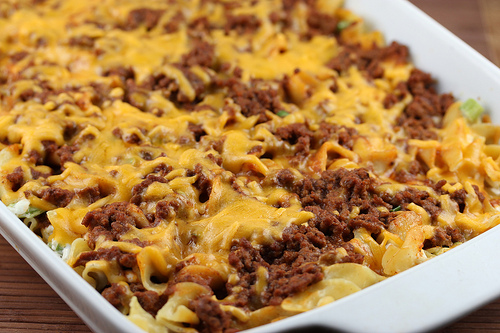 Ingredients
• 1¼ lb ground meat
• 15 oz tomato sauce
• ½ tsp salt
• Fresh ground black pepper
• 8 oz egg noodles
• ½ c sour cream
• 1¼ c cottage cheese
• ½ c green onions, sliced
• 1 c grated cheddar
Directions
Preheat oven to 350°F.
Brown ground meat in a skillet.
Drain fat. Add tomato sauce, salt and black pepper. Stir and allow to simmer.
In a separate pan, cook egg noodles in water to al dente. Drain. Set aside.
Combine cottage cheese and sour cream in a bowl. Add some black pepper.
Add the mixture to the noodles and stir. Sprinkle with green onions.
Place noodles in a baking dish. Top with the meat mixture. Sprinkle with grated cheddar.
Bake for 20 minutes.