Considering the variety of protein bars available in the grocery and health stores, it is natural to think if they are really going to offer any health benefits as well. Protein is important for your overall health, and it certainly plays a role in building muscle mass. Interestingly, most protein bars provide you with 6g of protein, and the fact that you can get this much of protein on the go is one of many reasons why protein bars are extremely popular. They certainly are popular, but are they really as good as their manufacturers claim? Let's find out now!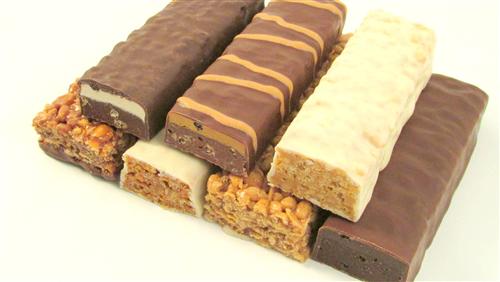 Are Protein Bars Healthy?
It actually depends on many things. One of the major considerations is the amount of sugar found in those bars. Many people take protein bars as a convenient substitute for preparing a healthy snack or meal when they are on the run. The protein content helps keep you full, whereas the added minerals and vitamins help bridge the nutritional gap your diet might leave. The problem is that some protein bars are not as healthy mainly because they contain artificial ingredients and added sugars. Protein bars can be quite expensive too. Moreover, they may contain a good dose of certain vitamins and minerals but not offer other essential vitamins that you get from whole foods. Therefore, it is important to ensure that even if you eat protein bars, you do not take them as a replacement for a balanced diet of vegetables, fruit, healthy fats, and lean meat.
Nutrition Fact of Protein Bars
In most cases, you will find protein bars that have a balanced amount of protein, carbs, and fat. Some bars come with a ratio of 40% carbs, 30% fat, and 30% protein, which provide you with a balanced meal replacement. However, it is possible to find protein bars with a high protein content of up to 50% - these bars serve great as a protein supplement and are suitable for people trying to build muscle through weight training. Some of these bars are also fortified with essential minerals and vitamins.
Artificial Ingredient
It is true that most protein bars provide you with balanced macronutrients as well as minerals and vitamins, but they do not contain any bioflavonoid or phytochemicals found in whole vegetables and fruits. Moreover, some low-carb protein bars come with artificial sweeteners to keep the calorie count in check. Some protein bars also contain fractioned palm kernel oil, which is high in saturated fats. Excessive intake of protein bars high in saturated fat content can cause a number of health problems.
Things to Keep in Mind When Buying Protein Bars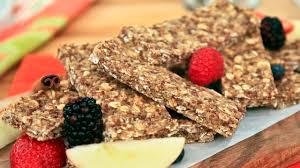 Are protein bars healthy? They certainly are, so long as you select a bar keeping a few important points in mind. For instance:
1. Check the Calorie Content
Check if it is going to serve as a snack only or it will be a meal replacement. Do not make any mistake about the power of these bars just because they are as small as a candy bar. They can be very high in calories and even serve as a replacement for your meal. You should not be making a mistake of eating one high-calorie bar, thinking that it is a snack. Even those 'snack' bars can contain more than 400 calories. It is better to opt for a bar that offers less than 300 calories. In case you are only interested in eating it as a snack, opt for a bar with no more than 220 calories. Eating a high-calorie bar – even when it is packed with nutrients – would eventually make you gain weight.
2. Know Its Sugar Content
Check how much sugar it contains. Some 'innocent-looking' bars contain sugar as high as 30g – it is higher than what you get from many candy bars. Even if the bar provides you with a good dose of protein, you are still getting way too much sugar. Along with checking the sugar content, you need to check what else is available in the bar. Bars with 4-5 ingredients, such as whey protein, almonds, etc., are usually the best. You need to avoid bars with countless ingredients – some may contain more than 56 different ingredients.
3. Avoid Unhealthy Ingredients
Check for the availability of unhealthy ingredients. For instance, you may want to avoid a protein bar that contains soy. Instead, you should opt for a bar that contains a good dose of leucine, isoleucine, and valine – these branched-chain amino acids help promote muscle growth. You can get a good amount of amino acids from calcium caseinate, whey protein, brown rice, P-protein, and hemp.
4. Know Your Goals
Be specific about what you want to achieve from protein bars. Each of these bars provides you with some fat, protein, sugar, carbs, and fiber. How much of these nutrients you should take depends on your ultimate fitness goals. If you need a high-protein supplement, you may want to look for a bar with at least 10g of protein per serving. For pre-bed snacks, you should opt for bars with less sugar. You may be able to fit a high sugar bar in your routine by taking it just before or during athletic activity, as sugar serves as the main source of fuel. For sustained energy and improved post-workout recovery, you should opt for a bar with 30g of carbs. In case of fat, choose a bar that offers no more than 10-15g of fat, and the fat should come from unsaturated sources. A healthy bar also contains at least 5g of fiber.